Return to Faculty Listing
Judy
Kruger
Adjunct Associate Professor
Associate Professor
Adjunct or Visiting, Environmental Health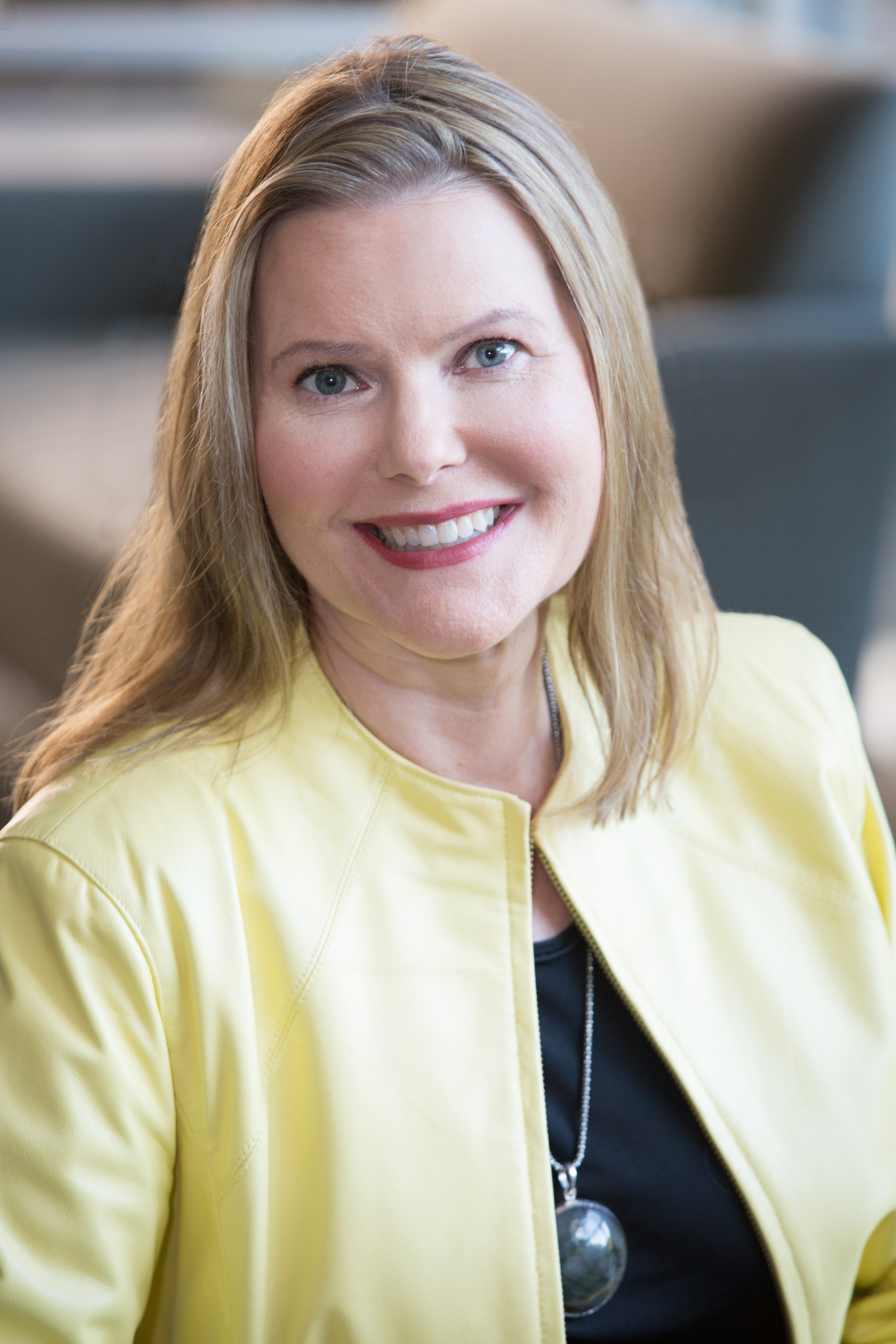 Dr. Judy Kruger is a Certified Business Continuity Professional (CBCP) and an Associate Adjunct Professor within the Gangarosa Department of Environmental Health, Rollins School of Public Health, Emory University. She has a background in coordinating public health emergencies, and integrating public health, medical and public safety response agencies, and partners. As an emergency management public health epidemiologist, she is recognized for providing operational guidance, translational research, and technical expertise to help inform priorities and establish quantifiable actions. She has participated in preparedness planning, response and mitigation, and recovery and evaluation domestically and globally.
Dr. Kruger has served the community during disease outbreaks on Task Forces to share strategy and guidance with state and local partners to address preparedness gaps at all levels of government. She has volunteered with Georgia's All-Hazards Incident Management Team (AHIMT), American Red Cross of Greater Atlanta, and DeKalb County Emergency Management Agency's Community Emergency Response Team. She has been a first responder for more than 19 public health emergencies such as the Anthrax attack in New York, West Nile virus outbreak, Ebola response, Zika virus, Polio virus, COVID-19, and natural disasters such as hurricanes, tornadoes, floods, and winter storms.
She loves helping students identify how to respond to public health emergencies, recognize key cross-sectorial stakeholders, build resilience to cope with stress and hardship, and apply resilience strategies and tools during and post-deployments. She also strives to help communities recover from the COVID-19 pandemic and embrace new technologies that shape the way we live, and transform how we learn, work, socialize and consume. Dr. Kruger is particularly interested in helping communities become more resilient and robust, promoting safety of our citizens from hybrid threats and homeland security issues, and avoiding supply shortages.
View Resume
Areas of Interest
Built Environment
Emergency Preparedness
Epidemiology
Health Services Research
Public Health Practice
Public Health Preparedness and Response
Risk Assessment
Safe Water, Sanitation and Hygiene
Education
PhD 2001, University of Illinois at Chicago
MS 1997, University of Illinois at Chicago
BSc 1993, University of Waterloo
Affiliations & Activities
Center for Homeland Security Defense and Security, Naval Post Graduate School, Monterey, CA (2020-2021)
Association of Healthcare Emergency Preparedness Professionals (AHEPP) Research Committee, Omaha, NE (2017-2022)
Disaster Recovery Institute (DRI) International, Dearborn, MI (2020)
Crisis Management and Business Continuity, MIT Management Executive Education (2020)
Sam Nunn Security Fellowship, Sam Nunn School of International Affairs, Atlanta, GA (9/2017-5/2018)
Center for Health Security, Johns Hopkins Bloomberg School of Public Health, Baltimore, MD (2015)
RAND Summer Institute on the Demography, Economics, Psychology, and Epidemiology, Office of Behavioral and Social Sciences Research, Santa Monica, CA (July 2013)
Publications
Kruger J and Lavarias R.

,

2022

,

Application of the Cynefin Framework to COVID-19 Pandemic.

,

Domestic Preparedness

, ,

Kruger J and Harris S.

,

2022

,

How the Best of the Best Get Better: Partnerships & a Trifecta Disaster.

,

Domestic Preparedness

, ,

Logan M, Bradley BM, Chen B, Kruger J, Van Meter J, Paetznick B, Smith MJ, Romero-Steiner S.

,

2021

,

A Policy Analysis of Preparedness for Hurricane Evacuations in the United States – 1900 to 2019: Implementation in Coastal States.

,

Health Security

, ,

Kruger J.

,

2021

,

Data Driven Review of Health Security Adoption in 95 Countries.

,

In Margaret E Kosal (Ed.), Proliferation of Weapons and Dual-Use Technologies: Diplomatic, Information, Military, and Economic Approaches. Springer.

, ,

253-278

Williams, M, Kruger, J, Fresquez E, McNulty, EJ.

,

2020

,

Hope to Action. Medical equipment for children post-disasters.

,

Domestic Preparedness

, October,

Kruger J, Smith MJ, Chen B, Paetznick B, Moran Bradley B, Abraha R, Logan M, Chang E, Sunshine G, Romero-Steiner S.

,

2020

,

Hurricane Evacuation Laws in Eight Southern U.S. Coastal States – December 2018.

,

MMWR

, 69,

1233-1237

Mainzer H, Kruger J, Mahany M.

,

2019

,

Essential Public Health Services Framework: Use for Rebuilding Communities.

,

American Journal of Public Health

, 109,

Kruger J, Purcell P, Avchen RN.

,

2019

,

Preparing communities to evacuate for major hurricanes: What is the public health role?

,

American Journal of Public Health

, 109,

Kruger J

,

2019

,

Community lifeline framework for leveraging stabilization in response and recovery to major hurricanes.

,

Disaster Medicine and Public Health Preparedness

, December 19,

1-2

Kruger J, Hinton C, Sinclair L, Silverman B.

,

2018

,

Enhancing individual and community disaster preparedness: Individuals with disabilities, access and functional needs.

,

Disability and Health Journal

, 11,

170-173

Kruger J, Chen B, Heitfield S, Witbart L, Bruce C, Pitts D.

,

2018

,

Household emergency preparedness perceptions among US adults.

,

Health Promotion Practice

, ,

Kruger J, Brener N, Leeb R, Wolkin A, Avchen R, Dziuban E.

,

2018

,

School district crisis preparedness, response, and recovery plans—2006, 2012 and 2016.

,

Morbidity, Mortality Weekly Report

, ,

Wesseh CS, Kruger J, Hamblion E, Williams D, Nagbe T, Clement P, Bawo L, Weston E, Gasasira A, Agaku A, Nyenswah T.

,

2016

,

Integrated Disease Surveillance and Response in Liberia: National expert group meeting, September 15-19, 2015.

,

Weekly Epidemiological Record

, ,

Kruger J, Jama A, Kegler M, Marynak K, King BA.

,

2016

,

National and state-specific attitudes toward smoke-free parks among US adults.

,

International Journal of Environmental Research and Public Health

, 13,

864

Kruger J, Patel R, Kegler M, Babb SD, King BA.

,

2016

,

Perceptions of harm from secondhand smoke exposure among U.S. adults, 2009-2010

,

Tobacco Induced Diseases

, 14,

3

Silverman B, Chen B, Brener N, Kruger J, Krishna N, Renard P, Romero-Steiner A, Nonkin Avchen R.

,

2016

,

School district crisis preparedness, recovery and response plans-United States, 2012.

,

Morbidity, Mortality Weekly Report

, 65,

949-953

Kruger J, Jama A, Kegler M, Holmes CB, Hu S, King BA.

,

2016

,

Smoke-free rules and secondhand smoke exposure in vehicles among US adults—National Adult Tobacco Survey, 2009-2010 and 2013-2014.

,

International Journal of Environmental Research and Public Health

, 13,

Kruger J, Patel R, Kegler M, Brener ND, King BA.

,

2015

,

National and State-Specific Attitudes toward Tobacco-free School Grounds among U.S. Adults, 2009-2010.

,

Preventing Chronic Disease

, 12,

Kruger J, Kulkarni PA, Sauber-Schatz EK, Yokouidé A,Tano-Bian A, Gueye AS.

,

2015

,

Preparation for Ebola in Côte d'Ivoire: WHO Ebola response and preparedness support team, October 2014.

,

Weekly Epidemiological Record

, ,

62-68

Babb S, McNeill C, Kruger J, Tynan M.

,

2015

,

Secondhand smoke and smoking restrictions in Casinos: A review of the evidence.

,

Tobacco Control

, 24,

11-17

Kruger J, Jama A, Homa DM, Babb SD, King BA.

,

2015

,

Smoke-free home and vehicle rules by tobacco use status among U.S. adults.

,

Preventive Medicine

, 78,

9-13

Kruger J, Trosclair A, Rosenthal A, Babb S, Rodes R.

,

2012

,

Physician advice on avoiding secondhand smoke exposure and referrals for smoking cessation services

,

BMC Tobacco Induced Diseases.

, 10,

Kretsinger K, Kruger J.

,

2012

,

Progress Toward Poliomyelitis Eradication—Chad, January 2011-June 2012.

,

MMWR

, 61,

858-862

Miles IW, Kruger J, Liao Y, Carlson SA, Fulton JE.

,

2012

,

Walking increases among African American adults following a community-based physical activity intervention: Racial and ethnic approaches to community health (REACH) 2002-2005.

,

Journal of Health Disparities Research and Practice

, 5,

43-54

Eyler A, Lankford T, Chriqui J, Evenson KR, Kruger J, Tompkins N, Voorhees C, Zieff S, Aytur S, Brownson R.

,

2010

,

An analysis of state legislation on community trails.

,

Journal of Physical Activity and Health

, 7,

40-47

Kruger J, Nelson K, Klein P, McCurdy LE, Pride P, Ady JC.

,

2010

,

Building on partnerships: Reconnecting kids with nature for health benefits.

,

Health Promotion Practice

, 11,

340-346

Frost SS, Goins RT, Hunter RH, Hooker S, Bryant L, Kruger J, Pluto D.

,

2010

,

Effects of the built environment on physical activity of adults living in rural settings.

,

American Journal of Health Promotion

, 24,

267-283

Kruger J, Lankford T, Schmid T.

,

2010

,

State Legislative Support for Parks.

,

Environmental Health Insight

, 4,

27-31

Walker JT, Mowen A, Hendricks WW, Kruger J, Morrow JR Jr, Bricker K.

,

2009

,

Physical activity in the park setting (PA-PS) questionnaire: Reliability in a California Statewide Sample.

,

Journal of Physical Activity and Health

, 6,

97-104

Lankford T, Kruger J, Bauer D.

,

2009

,

State legislation to improve employee wellness.

,

American Journal of Health Promotion

, 23,

283-291

Kruger J, Buchner D, Prohaska T.

,

2009

,

The prescribed amount of physical activity in randomized clinical trials in older adults.

,

Gerontologist

, 49,

100-107

Kruger J, Ham S, Berrigan D, Ballard-Barbash R.

,

2008

,

Prevalence of transportation and leisure walking among U.S. adults.

,

Preventive Medicine

, 47,

329-334