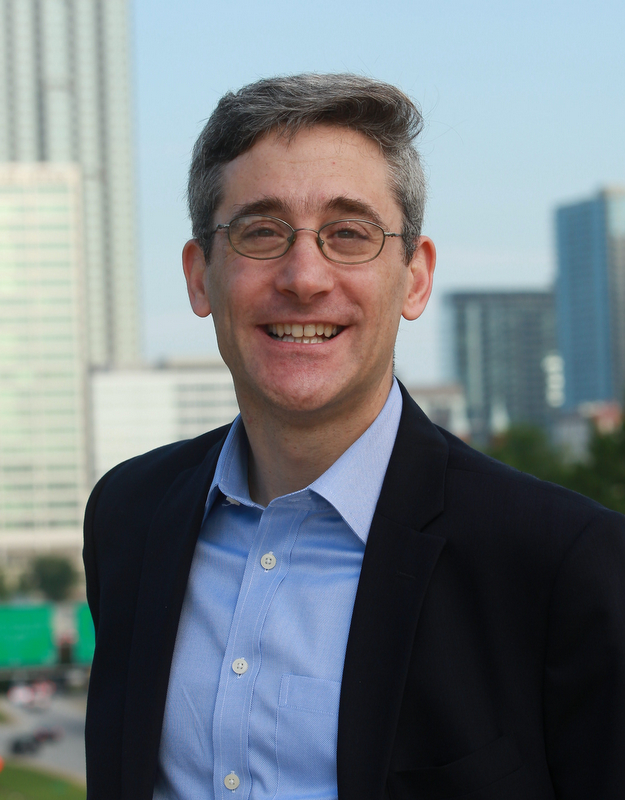 Daniel Rochberg is Chief Strategy Officer of Emory University's Climate@Emory initiative and an Instructor in Emory's Rollins School of Public Health, where he focuses primarily on climate change policy and practice and is a founding member of the Georgia Climate Project.
Daniel spent seventeen years working with the U.S. Department of State, where he served as Special Assistant to the lead U.S. climate negotiators under both the Bush and Obama Administrations and was a member of the U.S. delegation to the UN climate conferences in Bali, Poznan, and Copenhagen. During that time, he played an active role in shaping the U.S.-India Partnership to Advance Clean Energy, Secretary of State Hillary Clinton's Greening Diplomacy Initiative, and the President's Global Climate Change Initiative.
Following that assignment, he served as Strategic Coordinator of Climate Change Initiatives, focusing in particular on the U.S.-India bilateral relationship, a 25-country program to build capacity for low emission development strategies, and the U.S. government's overall approach to climate change assistance.
Daniel entered the State Department as a Presidential Management Fellow in 2000, and helped coordinate U.S. preparations for the 2002 World Summit on Sustainable Development in Johannesburg. He took a 5-month leave of absence in 2003 to work as a consultant with the UN Department of Economic and Social Affairs and in 2006 served a 3-month tour as the regional environmental officer at the U.S. Embassy in Gaborone, Botswana.
Daniel was a term member of the Council on Foreign Relations and has received the State Department's Superior Honor Award and Meritorious Honor Award for his efforts on climate change and sustainable development, and Emory's Sustainability Innovator Award for his efforts on the Climate@Emory initiative. Daniel participated in the 2018 class of the Institute for Georgia Environmental Leadership and holds a B.A. in Human Biology with honors in environmental science, technology, and policy and an M.S. in Earth Systems, both from Stanford University.
View Resume
Areas of Interest
Climate and Health
Public Health Policy
Publications
Rudd, M.A., Moore, A.F.P., Rochberg, D. et al.

,

2018

,

Climate research priorities for policy-makers, practitioners, and scientists in Georgia, USA

,

Environmental Management

, 62,

190-209

Naylor, R., Falcon, W.P., Rochberg, D.R., and Wada, N.I.

,

2002

,

Using El Nino/Southern Oscillation climate data to improve food policy planning in Indonesia.

,

Bulletin of Indonesian Economic Studies 38(1): 75-91

, ,

Naylor, R., Falcon, W.P., Rochberg, D.R., and Wada, N.I.

,

2001

,

Using El Niño/Southern Oscillation Data to Predict Rice Production in Indonesia.

,

Climatic Change 50(3): 255-265

, ,