Please help improve Faculty Profile solution by taking a quick Survey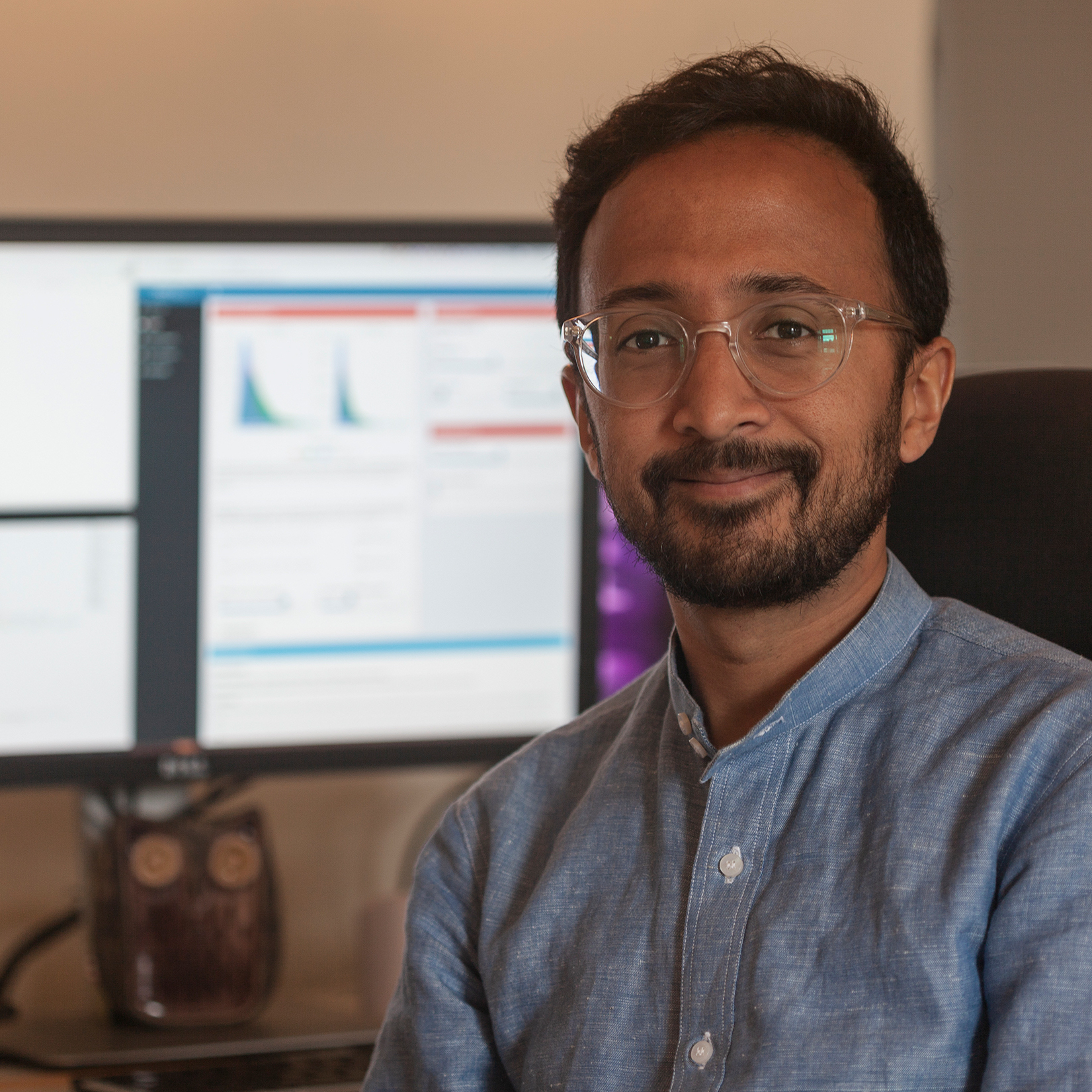 Ajay's research focuses on the impacts of household energy use on human health, the environment, and the climate. He is broadly interested in exposure assessment and the application of lower-cost sensor-based technologies to the monitoring and evaluation of environmental pollutants and related behaviors. He has developed and evaluated tools for measuring exposure to common combustion-related air pollutants, estimating ventilation rates in resource-constrained environments, and, with colleagues, pioneered the use of low-cost temperature data loggers as time-of-use appliance monitors.
He additionally has created web-based tools to model the impacts of air pollution exposure on health based on Global Burden of Disease methods and to estimate PM or CO concentrations in rural households using a Monte Carlo single compartment box model. He is involved in the Household Air Pollution Intervention Network (HAPIN) trial, an international multi-center study aimed at assessing the impact of a liquefied petroleum gas (LPG) cooking stove and fuel intervention on health.
Google Scholar • Publication List • Web-based Tools
---
Areas of Interest
Air Pollution
Climate and Health
Environmental Health
Exposure Assessment
Global Health
Implementation Science
Modeling
Education
BS 2003, Emory Univerisity
MPH 2007, Rollins School of Public Health
PhD 2016, University of California, Berkeley
Courses Taught
EH 500: Perspectives/Environ Health
EH 500: Perspectives/Environ Health
Affiliations & Activities
International Society for Exposure Science
International Society for Environmental Epidemiology
Household Air Pollution Intervention Network Trial
HERCULES Exposure Research Center
Publications
DL Wilson, KN Williams, A Pillarisetti

,

2020

,

An Integrated Sensor Data Logging, Survey, and Analytics Platform for Field Research and Its Application in HAPIN, a Multi-Center Household Energy Intervention Trial

,

Sustainability

, 12,

A Pillarisetti, R Ma, M Buyan, B Nanzad, Y Argo, X Yang, KR Smith

,

2019

,

Advanced household heat pumps for air pollution control: A pilot field study in Ulaanbaatar, the coldest capital city in the world

,

Environmental Research

, ,

B Rooney, R Zhao, Y Wang, KH Bates, A Pillarisetti, S Sharma, S Kundu, TC Bond, NL Lam, B Ozaltun, L Xu, V Goel, LT Fleming, R Weltman, S Meinardi, DR Blake, SA Nizkorodov, RD Edwards, A Yadav, NK Arora, KR Smith, JH Seinfeld

,

2019

,

Impacts of household sources on air pollution at village and regional scales in India

,

Atmospheric Chemistry and Physics

, 19,

7719-7742

S Chowdhury, S Dey, S Guttikunda, A Pillarisetti, KR Smith, L Di Girolamo

,

2019

,

Indian annual ambient air quality standard is achievable by completely mitigating emissions from household sources

,

Proceedings of the National Academy of Sciences

, 116,

10711-10716

LD Hill, A Pillarisetti, S Delapena, C Garland, D Pennise, A Pelletreau, P Koetting, T Motmans, K Vongnakhone, C Khammavong, MR Boatman, J Balmes, A Hubbard, KR Smith

,

2019

,

Machine-learned modeling of PM2. 5 exposures in rural Lao PDR

,

Science of the Total Environment

, ,

A Pillarisetti, E Carter, S Rajkumar, BN Young, ML Benka-Coker, JL Peel, M Johnson, ML Clark

,

2019

,

Measuring personal exposure to fine particulate matter (PM2. 5) among rural Honduran women: A field evaluation of the Ultrasonic Personal Aerosol Sampler (UPAS)

,

Environment International

, 123,

50-53

M Tagle, A Pillarisetti, MT Hernandez, K Troncoso, A Soares, R Torres, A Galeano, P Oyola, J Balmes, KR Smith

,

2019

,

Monitoring and modeling of household air quality related to use of different cookfuels in Paraguay

,

Indoor Air

, 29,

252-262

A Pillarisetti, M Ghorpade, S Madhav, A Dhongade, S Roy, K Balakrishnan, S Sankar, R Patil, DI Levine, S Juvekar, KR Smith

,

2019

,

Promoting LPG usage during pregnancy: A pilot study in rural Maharashtra, India

,

Environment International

, 127,

540-549

A Pillarisetti, M Gill, T Allen, S Madhavan, A Dhongade, M Ghorpade, S Roy, K Balakrishnan, S Juvekar, KR Smith

,

2018

,

A low-cost stove use monitor to enable conditional cash transfers

,

EcoHealth

, 15,

768-776

K Steenland, A Pillarisetti, M Kirby, J Peel, M Clark, W Checkley, HH Chang, T Clasen

,

2018

,

Modeling the potential health benefits of lower household air pollution after a hypothetical liquified petroleum gas (LPG) cookstove intervention

,

Environment International

, 111,

71-79

A Pillarisetti, T Allen, I Ruiz-Mercado, R Edwards, Z Chowdhury, C Garland, LD Hill, M Johnson, CD Litton, NL Lam, D Pennise, KR Smith

,

2018

,

Small, smart, fast, and cheap: microchip-based sensors to estimate air pollution exposures in rural households

,

Sensors

, ,

S Chowdhury, S Dey, L Di Girolamo, KR Smith, A Pillarisetti, A Lyapustin

,

2018

,

Tracking ambient PM2. 5 build-up in Delhi national capital region during the dry season over 15 years using a high-resolution (1 km) satellite aerosol dataset

,

Atmospheric Environment

, 204,

142-150

DM Holstius, A Pillarisetti, KR Smith, E Seto

,

2014

,

Field calibrations of a low-cost aerosol sensor at a regulatory monitoring site in California

,

Atmospheric Measurement Techniques

, ,

A Pillarisetti, M Vaswani, D Jack, K Balakrishnan, MN Bates, NK Arora, KR Smith

,

2014

,

Patterns of stove usage after introduction of an advanced cookstove: the long-term application of household sensors

,

Environmental Science & Technology

, ,