Yan
Sun
Associate Professor
Faculty, Epidemiology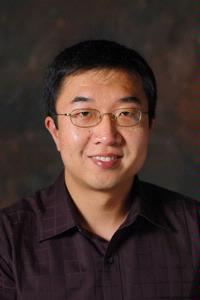 Dr. Sun completed his PhD in Biochemistry and Molecular Biology (2001) and MS in Computer Science (2003) at Wayne State University. Prior to joining the faculty at Emory in 2011, Dr. Sun held the position of assistant research professor at the School of Public Health at the University of Michigan. His research interests focus on novel study designs and applications of genetic epidemiology to identify molecular markers and understand risk factors and functional mechanisms of human diseases in multiethnic populations. The goal of such translational research is to improve the prediction, prevention and treatment of human diseases.
Areas of Interest
Bioinformatics
Cardiovascular Diseases
Data Mining
Data Science
Epigenetics
Exposome
Genetic Association Studies
Genetic Epidemiology
Genetics
Genomics
Machine Learning
Statistical Modeling
Courses Taught
EPI 556: Applied Genomic EPI
EPI 552: Human Genome Epidemiology
Affiliations & Activities
Research interests include: epigenomics and gene-environment interaction of cardiovascular disease risk, genetic association studies of cardiovascular disease and hypertension in multi-ethnic populations, metabolomics study of cardio-metabolic diseases, multi-omics study of complex disease, host genetic factors of infectious disease, and methods development for pathway, network and systems analysis of complex disease.