Return to Faculty Listing
Juan
Leon
Assoc Professor
Associate Professor
Faculty, Global Health
Faculty, Executive MPH
Jointly Appointed, Environmental Health
Jointly Appointed, Epidemiology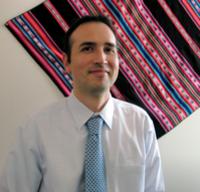 Juan Leon is a member of the Center for Global Safe Water, Sanitation, and Hygiene. His primary appointment is in the Hubert Department of Global Health at the Rollins School of Public Health of Emory University. He was born in Peru, grew up in the Dominican Republic, Haiti, Brazil, and Bolivia before continuing his training in the US. He received his Bachelor of Arts degree in Cell, Molecular and Developmental Biology from Dartmouth College. He received both his PhD in Immunology and Microbial Pathogenesis and Masters of Public Health in Epidemiology from Northwestern University. He moved to Emory University in 2004.
Research
Dr. Leon's area of research focuses on developing effective interventions to parasitic and enteric viral pathogens, especially those involved in foodborne and waterborne disease, by understanding the immune response of vulnerable individuals and the epidemiology of vulnerable populations to these pathogens. He is interested in four main areas:
Neglected Tropical Diseases. Reducing morbidity and death from NTDs (e.g. Chagas disease) among Latin Americans and immigrants by improving access to care of vulnerable groups and training of their health providers.
Fresh Produce Safety. Preventing outbreaks and illness from fresh produce by improving grower health and the microbial safety of fresh produce and worldwide. He is particularly interested in the US-Mexico border.
Norovirus. Reducing outbreaks, illness, and death from norovirus, the most common cause of gastroenteritis worldwide, through applied immunology and epidemiology research.
Enteric vaccines. Reducing the morbidity and mortality from diarrhea worldwide, especially in children, by increasing the benefits of enteric vaccines (e.g. rotavirus vaccine).
Dr. Leon currently serves as a reviewer for a number of immunology, parasitology, virology, food protection, and epidemiology journals. He has received RSPH, Emory, and national awards for his teaching and mentoring.
Website
Please connect to the Team Website for additional information.
Areas of Interest
Clinical Trials
Community Based Research
Disease Pathogenesis
Environmental Health
Global Health
Infectious Disease
Maternal and Child Health
Public Health Practice
Rural Health
Safe Water, Sanitation and Hygiene
Vaccines
Education
MPH in Epidemiology 2003, Northwestern University Medical School
PhD in Immunology 2003, Northwestern University Medical School
BA 1996, Dartmouth College
Courses Taught
GH 597R: Directed Study
GH 500D: Addressing Key Iss Global Hlth
GH 599R: Thesis
PUBH 601R: Global Service Prep.Seminar
Affiliations & Activities
Jointly appointed with Division of Infectious Diseases – School of Medicine, Emory University.