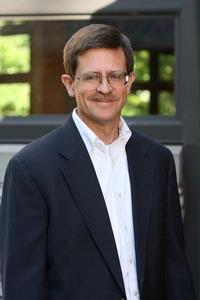 As Director of the Children Without Worms program at the Task Force for Global Health, Dr. Addiss is responsible for the overall success of the program by providing leadership and technical expertise. He also oversees strategic program development, financial management, and collaboration with external partners such as the World Health Organization (WHO), the World Bank, NGOs, and other organizations involved in the control of STH around the world.
Prior to joining the Task Force for Global Health, Dr. Addiss was a Physician Consultant at Holos Associates, PLC in Michigan where he provided services in preventive medicine, science, and global health. In addition, Dr. Addiss taught at Kalamazoo College, where he was a Fellow at the Arcus Center for Social Justice Leadership. Dr. Addiss was also a Senior Program Officer at the Science and Spirituality Program at the Fetzer Institute in Michigan where he was responsible for directing and planning Fetzer's research program. While at Fetzer, Dr. Addiss collaborated with the WHO on violence prevention and with the Task Force for Global Health on the role of compassion in global health, among others. Prior to this, Dr. Addiss spent 20 years at CDC where he conducted research on the prevention and control of parasitic diseases, with an emphasis on lymphatic filariasis and other neglected tropical diseases. He co-founded and co-directed the WHO's Collaborating Center for Control and Elimination of Lymphatic Filariasis in the Americas, based at CDC. He also served as the CDC liaison to the Mectizan Expert Committee and as a technical advisor to the WHO and the UNDP/World Bank/WHO Special Programme for Research and Training in Tropical Diseases.
Dr. Addiss received an M.D. from the Medical College of Georgia and an MPH at Johns Hopkins University.
October 2011 – present
Director
Children Without Worms
Task Force for Global Health
Decatur, Georgia
February - June 2011
Fellow
Arcus Center for Social Justice Leadership
Visiting Assistant Professor of Health Sciences
Kalamazoo College
Kalamazoo, MI
July 2010 – October 2011
Physician Consultant
Holos Associates, PLC, Kalamazoo, Michigan
June 2006 – July 2010
Senior Program Officer
Fetzer Institute
Kalamazoo, Michigan
July 1988 – May 2006
Medical Epidemiologist
Division of Parasitic Diseases
National Center for Infectious Diseases
Centers for Disease Control and Prevention
Atlanta, Georgia, USA
Areas of Interest
Global Health
Infectious Disease
Education
MD 1981, Medical College of Georgia
MPH 1985, Johns Hopkins University