Lauren E. McCullough Receives Provost's Distinguished Teaching Award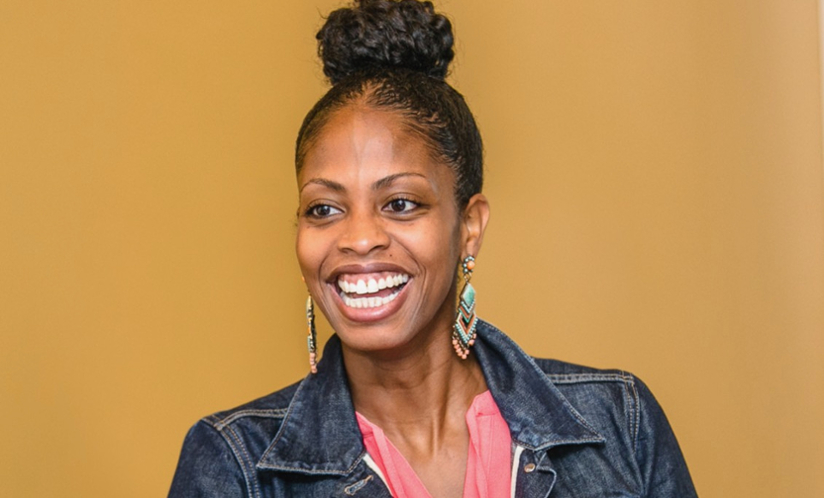 By Kelly Jordan
This year, Lauren E. McCullough, PhD, MSPH, associate professor of epidemiology, was selected as Rollins' recipient of the 2022 Provost's Distinguished Teaching Award for Excellence in Graduate and Professional Education. This annual teaching award is given to a single faculty member in each of the seven graduate and professional schools at the university who, "excel in fostering participation, inquiry, and creative expression, exemplify the highest quality of teaching and mentoring students, retain a continual record of outstanding accomplishment and ongoing commitment to teaching, and make significant contributions that impact and advance Emory."
McCullough received four nomination letters authored by students (one of which was signed by 90 MPH and doctoral students) and was selected from a committee of four Rollins faculty and four students representative across academic departments and degree programs.
"Dr. McCullough is honest yet encouraging, inspirational yet humble, and motivating yet supportive. She dedicates herself constantly to her craft while reminding everyone she crosses paths with that we are only human," wrote alumnus Jazib Gohar, MPH, one of McCullough's former students and ongoing collaborators.
 In their letter, Gohar noted a sticker they once saw on McCullough's laptop with the phrase, "I am my ancestors' wildest dream." This prompted Gohar to reflect on McCullough's impact, writing, "I hope that Dr. McCullough knows that she is not only her ancestors' wildest dreams as a powerful African-American woman leading the charge in academia and research, but she is her students' wildest dream as well."
McCullough's overarching research interests are in cancer epidemiology, specifically the contributions of obesity and the social environment to the tumor epigenome and microenvironment, as well as disparities in cancer outcomes. Her research program integrates molecular epidemiology, epigenetics, and other biomarkers for disease risk and progression; environmental and social epidemiology; and causal inference methods. Her research goals are to improve cancer outcomes in underserved populations by bridging molecular and social epidemiology to identifying targets for pharmacologic, behavioral, and policy intervention. 
"I am grateful to the students and trainees who nominated me for this prestigious award," McCullough shared on Twitter. "I am fortunate to learn alongside you (and do a little teaching in between)!" 
As a winner, McCullough was the recipient of a framed certificate and a $4,000 honorarium. Previous awards McCullough has won include the 2019 Brian MacMahon Early Career Award, the 2018 Winship Cancer Institute Mentorship of Graduate Students Award, and the 2018 Winship Cancer Institute "Rookie of the Year" Award.
Regine Haardoerfer, PhD, research associate professor at Rollins, was the winner of the 2022 Provost's Distinguished Teaching Award for Excellence in Graduate and Professional Education for Laney Graduate School.