Stephanie Eick is awarded the JPB Environmental Health Fellowship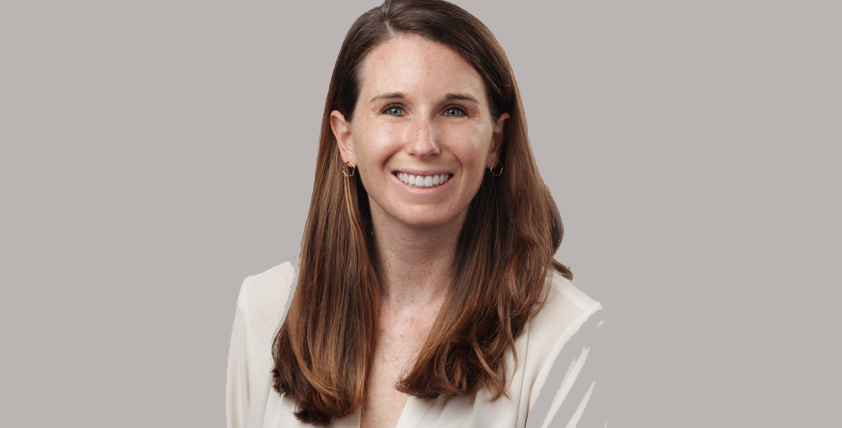 By Chris Avery
Stephanie Eick, PhD, MPH, assistant professor in the Gangarosa Department of Environmental Health, was recently selected for the prestigious JPB Environmental Health Fellowship Program, facilitated by Harvard University. Eick is one of 14 early-career researchers to receive the fellowship nationwide. Her fellowship period runs October 1, 2022- February 28, 2026.
The fellowship promotes cross-disciplinary collaborations and encourages fellows to work together and be open to multiple perspective to find solutions to health problems. It is designed as a career development award for early career faculty who want to research more in the public health field. The program trains and offers mentorship from recognized scientific leaders on conducting social and environmental research. The program starts in the first week of November at Harvard and cycles every six months for in-person training. 
Eick's research focuses on how socioeconomic disadvantages, environmental factors, and psychosocial stress impact maternal and child health. Her passion for these fields comes from seeing the different health disparities among women's health and wanting to intervene early so she could prevent a lot of downstream adverse health outcomes for the next generation.
"Most of my research is really thinking about how the environment impacts maternal and child health," she says. "I'm really passionate about women's health and child health in general. I feel like historically women have been so excluded from research and still are in many ways. Part of my research focuses on chemical exposures during pregnancy, particularly chemicals we don't know much about."
Eick was nominated for this fellowship by Chair and Gangarosa Distinguished Professor in the Gangarosa Department of Environment Health, Yang Liu, PhD, and Rollins Distinguished Professor of Research and Executive Associate Dean for Faculty Affairs and Research Strategy, Carmen Marsit, PhD.
"I am delighted to see Dr. Eick's selection for the JPB Fellows Program. Eick is highly committed to health equity and her research is tackling how mixtures of environmental chemicals, stress, and social factors impact maternal and child health, and will bring much to the table for this prestigious fellowship," says Marsit.
Eick shares her gratitude for being nominated and for having the support of her department, particularly given the time investment required of the program (attendees gather in-person one week per semester over the course of the three-and-a-half-year program).  "I'm super excited about the training opportunities, but what I'm most excited about is connecting with people who are doing similar research," she says.