2021 Dean's Pilot Grant Award Winners Announced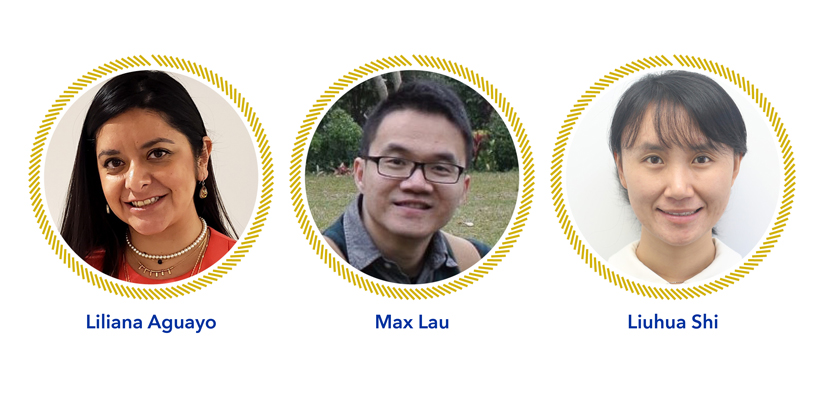 The Rollins School of Public Health is pleased to announce the recipients of the 2021 Dean's Pilot Innovation Awards. These awards, ranging in sum from $20,000 to $50,000, will go toward supporting full-time junior faculty with projects that are new, highly innovative, currently unpublished and unfunded, and that possess the potential to lead to larger extramural grants. Winners received their funding for a full calendar year on Sept. 1, 2021.
"I am excited to have the opportunity to support talented early-career researchers through this program," says Carmen Marsit, PhD, associate dean for research, and Rollins Distinguished Professor. "From examining the impacts of COVID-19 on Mexican children and developing novel modelling approaches to inform vaccination campaign strategies to understanding the impacts of a changing climate and its consequences on the health of elderly Americans, the projects show the breadth of work at Rollins and the various communities where our early-career researchers are making an impact."
Below are the three faculty award recipients and their projects being recognized with this year's innovation awards:
---
Cardiovascular and Mental Health Consequences of the COVID-19 Lockdown in Mexico
Faculty:  Liliana Aguayo, PhD, MPH, Research Assistant Professor in the Hubert Department of Global Health
Project Summary: In Mexico, the COVID-19 outbreak led to a nationwide lockdown of public schools, temporary suspension of organized sports, and limited access to parks and playgrounds from March 2020 to August 2021. The reduced opportunities for physical activity along with increases in sedentary behaviors are expected to lead to accelerated weight gain and affect children's cardiovascular and mental health. This project will build upon existing school records and collect data from over 300 children ages 4-6 years old and their caregivers to quantify the effects of the COVID-19 lockdown on the cardiovascular and mental health of both. The study will provide the first evidence of the impact that both the lockdown and re-opening measures in Mexico had on young children and their adult caregivers' obesity risks and cardiovascular and mental health. Findings from the study have the potential to inform local health policies and a large-scale intervention research project that can help Mexican low-income children and their caregivers improve their cardiovascular and mental health.
---
Integrative approach for designing optimal medium- and long-term vaccination strategies for SARSCoV-2 pandemic
Faculty:  Max Lau, PhD, Assistant Professor of Biostatistics and Jointly Appointed in the Department of Epidemiology
Project Summary: As COVID-19 continues to spread and may eventually approach endemicity, it is essential to obtain a more profound understanding of optimal medium- and long-term vaccination strategies. Integrative approaches are necessary for designing and understanding such vaccination schemes. This project will build novel modelling and analytic frameworks to predict during-/post- vaccination dynamics within various (re-)vaccination strategies in space and time, accounting for various space-time factors mentioned previously. Looking ahead, the developed framework will also provide an important foundation for developing general integrative infrastructures for answering important public health questions beyond COVID-19. 
---
Fine Particulate Matter PM2.5 Components and Overall and Cause-Specific Mortality
Faculty:  Liuhua Shi, Research Assistant Professor, Gangarosa Department of Environmental Health; Kyle Steenland, Professor in the Gangarosa Department of Environmental Health and Jointly Appointed in the Department of Epidemiology
Project Summary: People are exposed to multiple ambient air pollutants. Concentrations of the air pollutants are closely correlated and their effects may not be linearly additive. This suggests the need for more flexible nonparametric regression methods to properly model the underlying dose-response relationship and to correctly estimate the health effect of interest with sufficient statistical rigor. This study is a critical step in the development of multi-pollutant mixture epidemiology research. It will investigate the chronic effects of PM2.5 major components on the overall and cause-specific mortality using a population-based cohort from Medicare in the SEUS along with high-resolution air pollution exposures.