Diabetes Prevention Project Receives $100,000 Grant for Soccer-Based Program
Researchers at the Emory Rollins School of Public Health recently received a $100,000 grant from The Sun Life Team Up Against Diabetes grant program to fund the project, Leveraging Soccer to Prevent Diabetes Among Minority Men: Diabetes Prevention Football Club.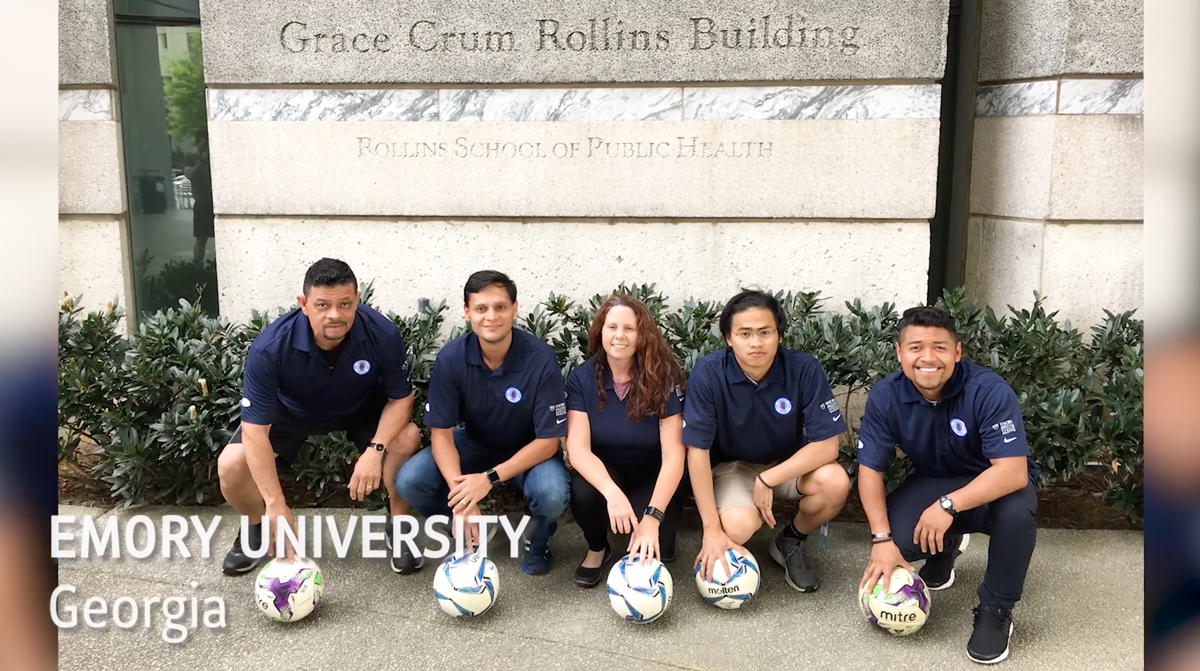 Led by Felipe Lobelo, MD, PhD, FAHA, associate professor in the Hubert Department of Global Health, in partnership with Jennifer K. Frediani, PhD, RD, assistant professor in the Nell Hodgson Woodruff School of Nursing, this Atlanta-based diabetes prevention program serves to engage minority men with the goal of reversing a prediabetes diagnosis through soccer and lifestyle education.
Trained soccer coaches will lead facilitated discussions using the CDC National Diabetes Prevention Program educational modules, along with recreational soccer drills and games that incorporate fitness curricula from FIFA and other resources. The goal is for participants to reverse their prediabetes, as well as demonstrate sustained weight loss and exhibit new knowledge and self-efficacy to improve their exercise, nutrition, and lifestyle habits. Sun Life's support will cover all costs for a total of 100 participating men from racial minorities, over the next two years, with four cohorts of 25 men participating for 12 months each.   
The program supported by Sun Life builds on the success of a six-month pilot Emory conducted in 2018 with 41 overweight or obese Latino men. The results were very promising: 50 percent of participants reversed their prediabetic status and the average weight loss was 4.2 percent from baseline. These exciting results suggest that an intervention program mixing recreational soccer with lifestyle education can be a feasible and effective way to reduce weight and diabetes risk, as well as to improve diet, get better sleep, and reduce stress in hard-to-engage populations such as men from racial minorities. 
Overweight men with prediabetes will be recruited to participate in partnership with Atlanta-area clinics and nonprofits serving the community.
The program will start recruiting in January 2021 with the initial cohorts starting in March and April. All sessions will be conducted in outdoor soccer fields in the Atlanta area and will follow all CDC guidance to mitigate COVID-19 risks. Men interested in participating can the project at dppfc@gmail.com or contact the group leads via social media @DPPFC. 
"The fun of playing team sports nudges people to exercise and stick with the program long-term," says Lobelo. "For many men, soccer is the most popular sport and a favorite social activity. Regardless of a person's age, fitness status, or previous soccer training experience, playing recreational soccer is safe, elevates the heart rate, and reduces insulin resistance, chronic inflammation, and arterial stiffness. Sun Life's partnership makes it possible to scale up the reach of the program so that significantly more men can take charge of their health."
Every year, Sun Life U.S. supports five grassroots organizations that administer diabetes support, management, education, and awareness programs in high-risk or underserved communities. This year's recipients support minority communities who, as studies have shown, often have reduced access to health care and health support, and are disproportionately vulnerable to diabetes and its complications. The Rollins School of Public Health's project received the largest grant awarded by the program this year.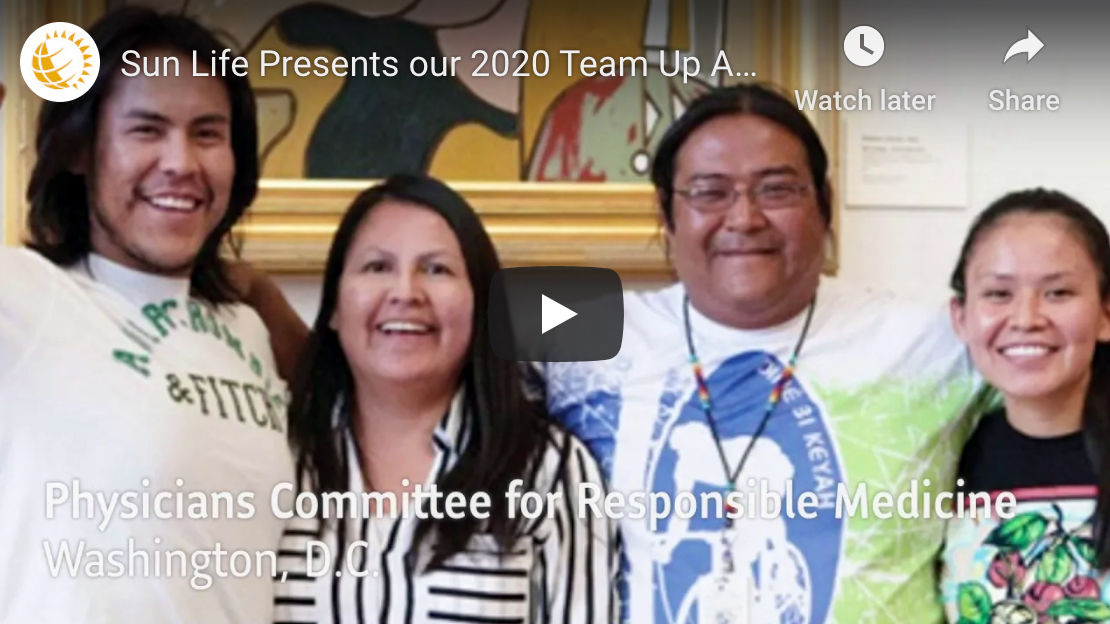 About Sun Life
Sun Life is a leading international financial services organization providing insurance, wealth and asset management solutions to individual and corporate Clients. Sun Life has operations in a number of markets worldwide, including Canada, the United States, the United Kingdom, Ireland, Hong Kong, the Philippines, Japan, Indonesia, India, China, Australia, Singapore, Vietnam, Malaysia and Bermuda. As of September 30, 2020, Sun Life had total assets under management of C$1,186 billion. For more information, please visit www.sunlife.com.
Sun Life Financial Inc. trades on the Toronto (TSX), New York (NYSE) and Philippine (PSE) stock exchanges under the ticker symbol SLF.
In the United States, Sun Life is one of the largest group benefits providers, serving more than 60,000 employers in small, medium and large workplaces across the country. Sun Life's broad portfolio of insurance products and services in the U.S. includes disability, absence management, life, dental, vision, voluntary and medical stop-loss. Sun Life and its affiliates in asset management businesses in the U.S. employ approximately 5,500 people. Group insurance policies are issued by Sun Life Assurance Company of Canada (Wellesley Hills, Mass.), except in New York, where policies are issued by Sun Life and Health Insurance Company (U.S.) (Lansing, Mich.). For more information, please visit www.sunlife.com/us.