Rollins Remembers A. Cecile J.W. Janssens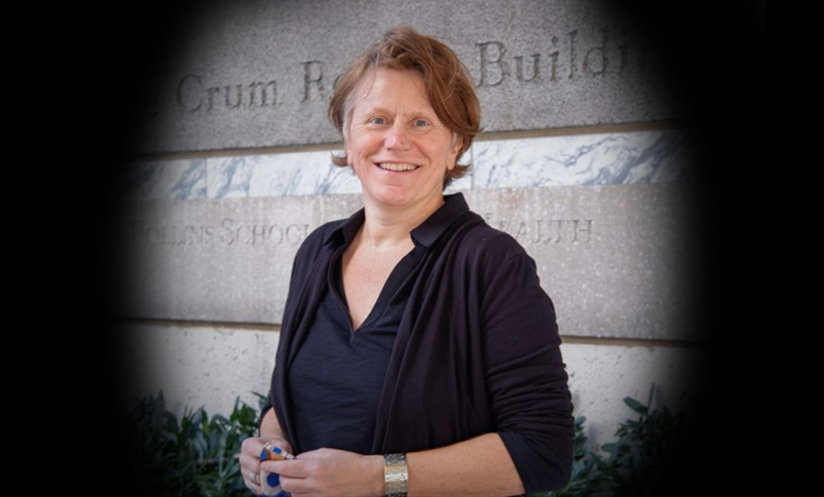 Message sent on behalf of Dean M. Daniele Fallin and Dr. Timothy L. Lash
Dear Rollins Community, 
We write to share the sudden and tragic news that our friend and colleague, Dr. A. Cecile J.W. Janssens, passed away in the Netherlands on September 7 as a consequence of her leukemia diagnosis. We are shocked by her loss and extend our sincere condolences to all who knew and loved her. 
Cecile joined Rollins about 10 years ago as an adjunct professor in the Department of Epidemiology with research focused in genetic disease prediction and health communication. At the time of her death, she was working on authoring a book about the science behind the news, which was as an expansion of her Emory College course, Critiquing Health News. She was an enigmatic mixture of brilliance and charm. Cecile seemed larger than life, which only amplifies our loss. She was fun, scholarly, and an excellent communicator. She was a popular professor, an esteemed researcher of international regard, an exemplary colleague, and an even better friend. We will miss her dearly. 
Outside of work, she was passionate about her family, music, her friends, and her retreats to her homeland. Cecile relocated to the Netherlands earlier this spring to care for the family who raised her. Life had different plans, and the caretaker was instead the one in need of care. 
Please keep Cecile's family in your thoughts during this difficult time. We will share memorial details with you as soon as they are available. 
Emory's Faculty Staff Assistance Program and Counseling and Psychological Services offices are available for counseling and emotional support services for those who may be feeling overwhelmed by this sudden and tragic loss. 
Sincerely, 
Daniele Fallin, PhD
James W. Curran Dean of Public Health
Rollins School of Public Health
Emory University
Timothy L. Lash, DSc, MPH
Wayne Rollins Distinguished Professor of Epidemiology and Chair
Department of Epidemiology
Rollins School of Public Health
Emory University