Rollins Faculty Speaks at Congressional Briefing on Stillbirth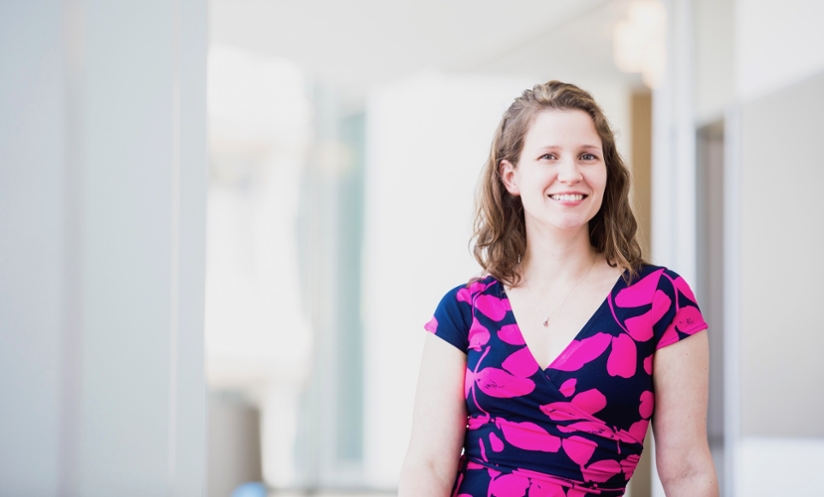 By Kelly Jordan
Each year, more than 23,000 babies are stillborn in the United States. That's double the number of deaths of those lost to sudden infant death syndrome (SIDS), and comes out to approximately one in 160 births. It's roughly the equivalent to losing three full Kindergarten classes every day, for an entire year. Within the 0-14 age set, more children die from stillbirth each year in the U.S. than to premature birth, SIDS, car accidents, drownings, guns, fires, poison, flu, and listeria combined.
Stillbirth impacts mothers from all walks of life, with the greatest burden experienced among racial and ethnic minorities. Despite the gravity of this heartbreaking maternal health concern, stillbirth has largely been understudied and research has been underfunded. While progress has been made for other causes of infant mortality—like SIDS—progress in prevention, research, and awareness in the U.S. lags behind that of other high-income countries.
To discuss the issue, the current state of stillbirth research, and to time with the House of Representatives' consideration of the Stillbirth Health Improvement and Education (SHINE) for Autumn Act of 2021 (H.R. 5487), a Congressional briefing on stillbirth was held on December 8, 2021. Lauren Christiansen-Lindquist, PhD, MPH, assistant professor of epidemiology, was among the panelists who presented during the virtual event. Her research interests include stillbirth prevention and improving both stillbirth reporting and the care that families receive around the time of a loss. Christiansen-Lindquist led the first study to create a new surveillance system for stillbirth in the United States.
"A stillbirth is far more than a difficult life event that occurs at a single moment in time," she says. "Stillbirths are devastating incidents with impacts that are wide-reaching and lifelong. Every one of those numbers represents a life lost and a life changed."
During her presentation, Christiansen-Lindquist noted that when looking at data from other high-income countries, progress is possible. She highlighted a study of 49 high-income countries during the period 2005 to 2015. The U.S. fell right in the middle (at 25th) in rates of stillbirths, but ranked 48th in the progress that had been made. Among the causes preventing progress in stillbirth reduction are poor data collection processes, and the perpetuation of myths such as stillbirths being "rare" or "inevitable." Christiansen-Lindquist notes that, in reality, only 10 percent of stillbirths are due to genetic causes and approximately 25 percent of stillbirth deaths in the U.S. are preventable. 
"Australia, Ireland, and the U.K. have made stillbirth prevention and care national priorities," she says. "Some of the prevention measures include the implementation of national guidelines for providing holistic care following a stillbirth, improvements in stillbirth data collection and reporting, and prioritizing activities to reduce stillbirth rates. The SHINE Act will provide the necessary framework and authorize funding to allow the U.S. to follow suit." 
Later in the day on December 8, the SHINE for Autumn Act of 2021 passed the House and is now heading for vote in the Senate. Created in honor of Autumn Joy, who was stillborn in 2011, if passed, this legislation would:
Authorize $5 million per year to provide grants to states to support data collection and reporting on stillbirths and contributing risk factors.
Authorize $3 million per year for a research fellowship on stillbirth that will include research and training on fetal autopsies and improved education, research, and data collection. HHS would report to Congress on the program's progress and effectiveness within five years of the bill's enactment.
Authorize $1 million per year for HHS to, in coordination with health care providers and community groups, develop guidelines and educational materials for state departments of health and vital statistics units on stillbirth data collection and data sharing. 
A recording of the briefing is available here: https://www.youtube.com/watch?v=3k-6N3Zzq3Q&t=3s