Elizabeth Walker Receives 2022 ASPPH Early Career Teaching Award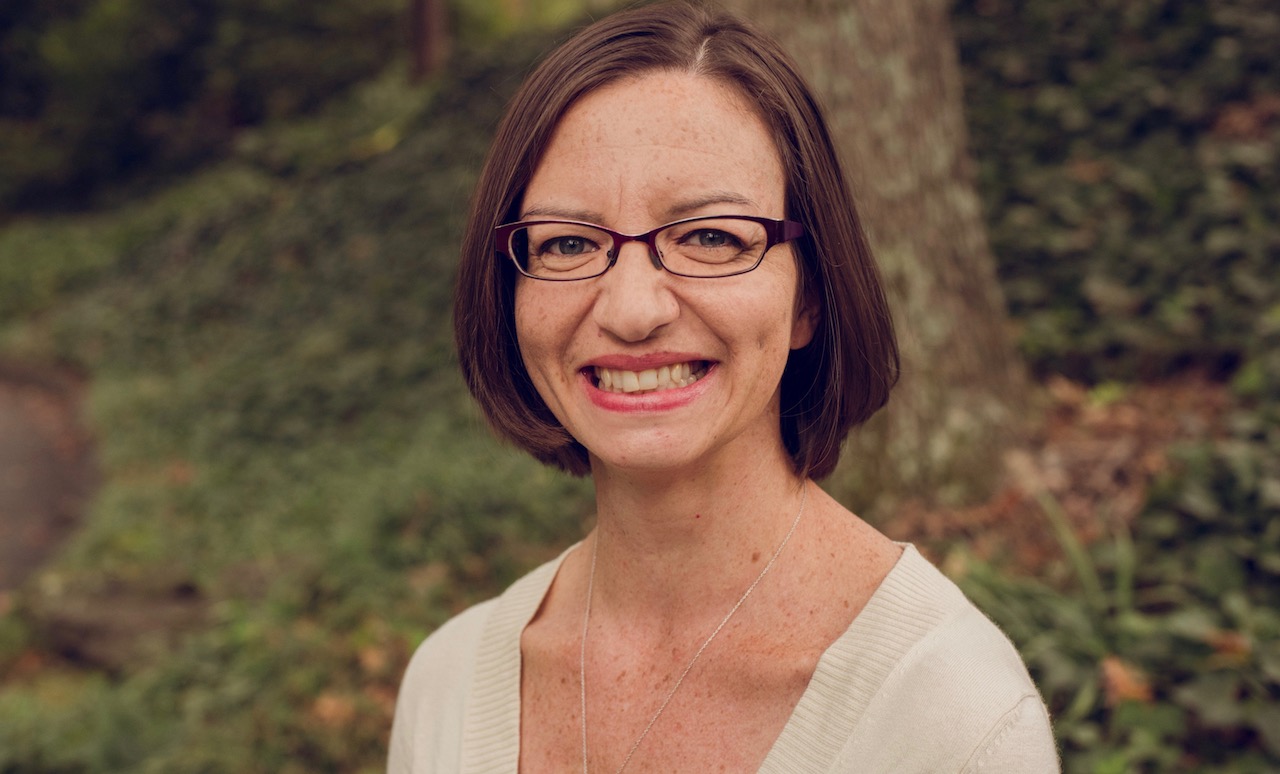 By Kelly Jordan
Elizabeth Walker, PhD, MPH, MAT, has been selected as the 2022 Association of Schools and Programs of Public Health's (ASPPH) Early Career Teaching Excellence Award winner. This award, "recognizes a junior faculty member for outstanding teaching and mentoring of students toward distinction in public health research, teaching, and practice." 
"It's a huge honor to have won this award," says Walker. "Teaching has been a big part of my life for so long. I put a lot of myself into my teaching. It feels like a big honor to have that recognized."
When put in the context of the COVID-19 pandemic, and any extraneous challenges to teaching virtual learning may have posed, Walker is characteristically upbeat. "The last two years have been really challenging, and challenging for teaching. But honestly, I liked teaching online a lot more than I expected," she says. "It taught me new skills that also carry through to in-person teaching. Our students are also really amazing, and have done excellent work throughout the course of the pandemic. I am so grateful for them." 
Perhaps it's this sense of gratitude and Walker's warmth—which she somehow manages to exude even over a Zoom interview—that make her an effective teacher. It's also, undoubtedly, her proclivity toward teaching from the time she was a child. As young as age nine, she was assisting in the teaching of a dance class. She TA'd in college while obtaining her history and biology double-major, and taught middle school science in Baltimore with the Teach for America program. 
Though, it wasn't until Walker was volunteering with an AIDS service organization on her off time as a research technician (a job that had her unhappily dissecting rat brains), that she found her calling in public health. The volunteer gig required trainings through the county health department, which she loved. Seeking more training, she applied and was accepted into the MPH program at Rollins. Fifteen years later, and her enthusiasm for public health, teaching, and research have only grown. 
At Rollins, she teaches several courses, including research methods, qualitative methods, and a mental health elective for MPH/MSPH students and a doctoral-level course on teaching in public health.
"When I'm in the classroom and the students are working on their class activities, I love the hum of their voices as they're talking to each other and figuring things out," she says. "I also love working with students over the course of the semester as things click into place. One of the great things about public health is that it's very skills oriented. I try to give students the chance to explore things they're interested in. I'm always learning."
Walker also notes the joy she takes in mentoring doctoral students as they begin their own teaching journeys. "It's extremely rewarding to me."
In addition to her role as research associate professor, she is assistant director of the Office of Evidence-Based Learning (on January 1, 2022, she'll move into the director role) and is director of evaluation for the Southeast Mental Health Technology Center. Starting January 1, 2022, she will also serve as director of graduate studies for the MPH program in the Department of Behavioral, Social, and Health Education Sciences.
Walker was nominated for the award by Delia Lang, PhD, MPH, research professor and assistant dean of academic affairs. Walker will receive the award at the ASPPH Annual Meeting March 22-24. Previous Rollins award winners for the Early Career Teaching Excellence Award include: Amy Webb-Girard, PhD (2019); Dabney P. Evans, PhD, MPH (2018); Kate Winskell, PhD (2016); Mohammed K. Ali, MBChB, MSc, MBA (2013); Juan Leon, PhD, MPH (2012); and Rob Stephenson, PhD, MSc (2007).