Emory Team Demonstrates Routine HIV Testing in Jails Saves Millions, Compared to Targeted Testing Program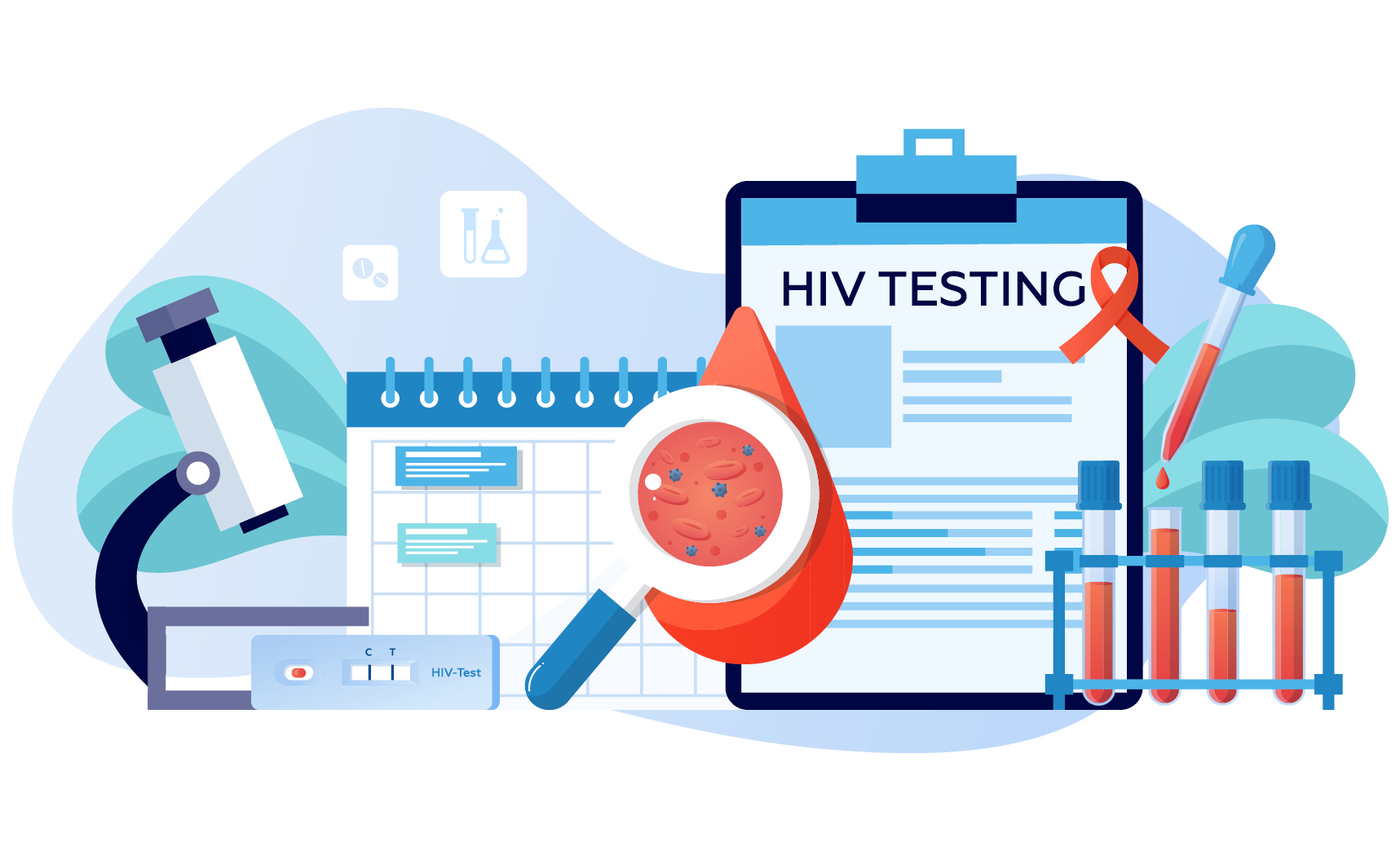 By Catherine Morrow
In the U.S., incarcerated populations are disproportionately affected by HIV, with an estimated 3-10 times higher case rate than the general population.
Emory University researchers, in collaboration with the CDC and Georgia Department of Public Health, have demonstrated that routine, point-of-care HIV screening in the Fulton County Jail was not just cost effective but cost saving, as well as able to uncover more HIV cases, compared to targeted testing and sending tests to a laboratory. Up until 2018, Fulton County Jail offered opt-out rapid screening at entry.
The results of the study were recently published in American Journal of Preventive Medicine.
Anne Spaulding, MD, associate professor of epidemiology at Rollins School of Public Health, is senior author of the paper.
"Maintaining the practice of routine testing in jails in areas hard hit by the HIV epidemic is one of the rare public health interventions that is cost saving to society," says Spaulding. "This means if a jail stops routine testing, health care costs community-wide go up. Continuing HIV testing in this setting not only helps people learn their status, but also saves money."
Researchers found that routine point-of-care screening for HIV in Fulton County Jails identified 74 more new HIV infections over 1 year than targeted, lab-based testing. This would result in an estimated 10 HIV transmissions averted and 45 quality-adjusted life-years saved. 
In comparison, the missed opportunity to diagnose infections when routine, rapid screening is not done results in an estimated 8.4 additional HIV transmissions and $3.7 million in additional costs to the healthcare system.
"With the help of Fulton County Board of Health, the jail is actively exploring the resumption of a rapid, point-of-care testing program," says Dr. Tracey Elam, the jail's new Health Program Manager, appointed by Sheriff Patrick "Pat" Labat of Fulton County. 
The prioritization of sustained funding for routine, opt-out, jail-based HIV screening in high prevalence jurisdictions may be an important part of the solution to realizing the national Ending the HIV Epidemic goals.  
Angela Hutchinson, PhD, Division of HIV Prevention at CDC, is first author of the paper.
Contributing authors include Robin MacGowan and Andrew Margolis from the CDC, Madeline Adee and Chava Bowden from Emory University and Wendy Wen from Georgia Department of Public Health.