Newly Funded Project Seeks to Prevent Gender-Based Violence and Violence Against Children in Vietnam Long Term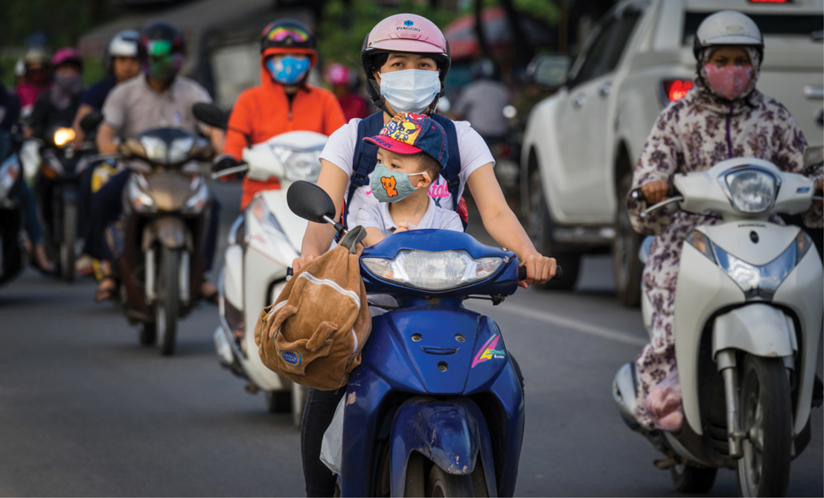 Researchers at Emory University have been awarded a $1.35 million, five-year grant from the National Institutes of Health / Fogarty International Center to conduct trainings, develop prevention measures, and build workforce capacity to tackle gender-based violence (GBV) and violence against children (VAC) in Vietnam. The Emory-led Consortium for Violence Research, Implementation, and Leadership Training for Excellence (CONVERGE) will be conducted in collaboration with researchers at the U.S. Centers for Disease Control and Prevention; Georgia State University; individual scholars based in Georgia, Europe, and South Africa; and four partner universities in Vietnam: Hanoi Medical University, Ho Chi Minh University of Medicine, Hai Phong University of Medicine and Pharmacy, and Hue University of Medicine and Pharmacy. More than 20 Emory faculty and alumni are affiliated with the project.
This D43 international training grant was awarded to Kathryn Yount (PI) and Le Minh Giang (MPI), who will serve as co-directors of the training program.
According to Yount, gender-based violence and violence against children remain prevalent globally, including in Vietnam, where about one in ten women report non-partner physical and sexual violence since age 15, and violence against women has profound personal consequences and costs Vietnam about 1.8 percent of GDP.
"Based on our research outside Hanoi, 75 percent of men experience child maltreatment, and their odds of being violent with a partner increase with child maltreatment exposure," says Yount. "Across East Asia and the Pacific, the economic loss attributable to child maltreatment is about $206 billion in 2012 dollars, or 2 percent of aggregate GDP, and is highest in the Western Pacific region, including Vietnam, at 3 percent of GDP. Also, practices of gender variance, gender pluralism, and non-normative sexualities have long histories in Southeast Asia and Vietnam that are shaped by ethnicity, spirituality, colonialism, HIV-related public-health campaigns, and legal recognition of the rights of gender-variant persons."
CONVERGE will work to develop mentorship and training pipelines to build the capacity of GBV and VAC researchers and practitioners in Vietnam by co-facilitating a faculty mentorship program, providing post-doctoral training and career development, and offering short courses related to implementation science, leadership, and science dissemination, with the goal of training 115 mentors, post-doctoral scholars, and practitioners in Vietnam. The project will also incorporate an evaluation plan that assesses the implementation reach, fidelity, and effectiveness of CONVERGE's various training and development components.
"Our partnership with local universities is critical to train the next generation of violence-prevention experts in Vietnam in the concepts, methods, and strategies that are locally relevant, acceptable, and effective," says Yount. "We are thrilled to work with outstanding local universities that provide a platform for success, sustainability, and national scale-up."