HERCULES: Recognizing Eight Years of Impact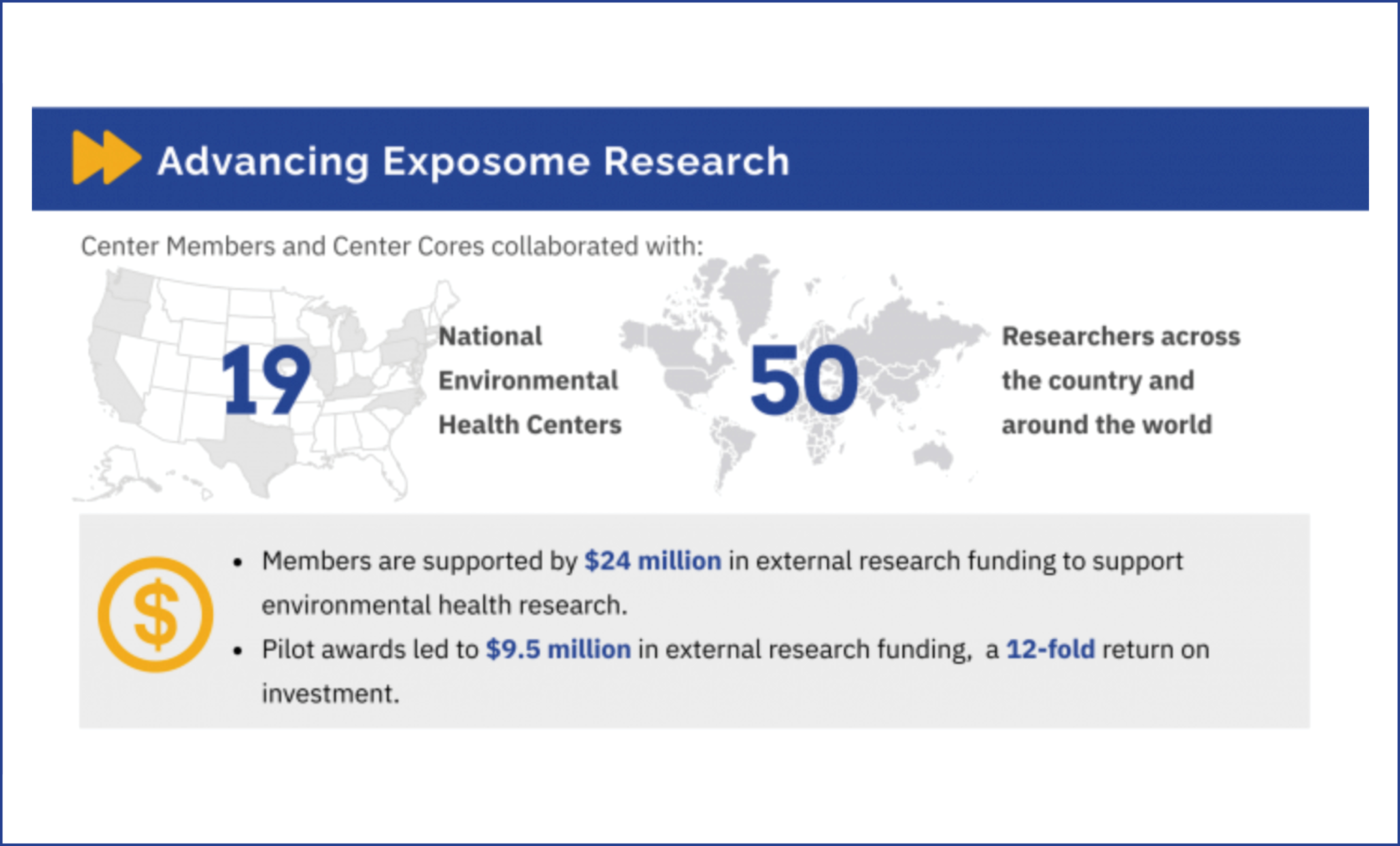 For the past eight years, researchers engaged with the HERCULES Exposome Research Center—a collaboration between the Rollins School of Public Health and Georgia Tech— have conducted high-impact environmental health research and fostered relationships with researchers nationwide. Initially funded by the National Institute of Environmental Health Sciences (NIEHS) in May 2013 and renewed in May 2017, HERCULES is one of approximately 20 centers across the country supporting exposome research.   
The external environment and human health are inextricably linked. This relationship, referred to as the "exposome," is at the center of all research activities led by the center.  
"Increases in chronic conditions like asthma and cardiovascular disease, changing risk factors for infectious disease, and the growing recognition of the climate crisis and its impacts on health call for a more holistic way to examine the environment," says Carmen Marsit, PhD, director of HERCULES, associate dean for research, and Rollins Distinguished Professor. "The HERCULES Exposome Research Center is filling that need with its focus on the exposome—defined as the totality of exposures, biological responses, and societal factors experienced by an individual throughout their life."
Highlighted accomplishments from the second cycle of NIEHS funding are summarized here, but include:
HERCULES expanded to 71 members from 24 departments and divisions across Emory University and Georgia Tech
The center operates research cores providing laboratory, data science, translation, and community engagement support for environmental health research
Members published 276 peer-reviewed research articles
Pilot awards led to $9.5 million in external research funding
Building and Supporting Community Research Partnerships
Since its founding, HERCULES has built relationships with members of the Atlanta community to assess the ways in which environmental exposures affect health and community wellbeing at a local level through collaborative research projects and partnerships. Examples of research projects with Atlanta community partners that have occurred within the past year include:
Engaging in a research project with members of the East Point, Atlanta community, which resulted in a better understanding of air quality in East Point as well as data that was used to inform local zoning policy and educate residents.
Examining soil lead contamination in West Atlanta, which has led to Environmental Protection Agency (EPA) action to remediate soil in that area as well as $1.35 million

in funding

from the EPA to continue researching any potential risks in the area for exposures among children to lead and heavy metals and metalloids, along with other environmental contaminants.
Creating a set of tools to find, link, and map environmental data relating to pollutant exposures and citizen concerns in the Chapel Hill neighborhood of Atlanta.
Studying lead toxicity and evaluating the blood levels of lead and other heavy metals in individuals with and without retained bullet fragments after firearm injury.  
View additional community-engaged research projects.
In addition to these collaborations, HERCULES also awards grants up to $6,000 as well as technical assistance to local groups working toward improving environmental health at a community level through the Community Grant Program (now named the Clarence "Shaheed" DuBois Roadshow and Community Grant Program). Over the past five years, 18 grants have been awarded at a total of $36,500. Past recipients include several community garden projects in neighborhoods around Atlanta, the Proctor Creek Education Awareness Campaign (which worked to educate Atlanta-area residents about creek stewardship); Women Watch Afrika and its work surrounding smoke-free homes; and Clarkston, Georgia's Environmental Awareness Project (aimed at combatting non-resident dumping and educating the community about environmental wellness).  
Facilitating Excellence Through Mentorship and Pilot Awards
HERCULES' impact doesn't stop there. In its efforts to support cutting-edge technologies and interdisciplinary collaboration among environmental health science investigators at Emory, the center provides funding and collaborative opportunities through its pilot award grants, which are offered each year to any investigators interested in applying the concepts of the exposome to their research, as well as its research cores: the Integrated Health Sciences Facility Core (IHSFC), the Environmental Health Data Sciences Core (EHDSC), and the Community Engagement Core (CEC).
These cores offer services and opportunities to help HERCULES members further their research efforts. From 2017 to 2020, 96 percent of the center's members were assisted on project development through the IHSFC, 47 members engaged with the CEC, 50 percent of all members utilized the EHDSC, and 33 pilot projects were funded (19 of which were led by early career scientists and five in partnership with a local community). 
 "HERCULES is viewed as a global leader in exposome research," says Marsit. "Our laboratories and data science cores, pilot program, community engagement, and career development resources have enabled researchers at Emory and Georgia Tech to successfully build and expand their research programs, obtain extramural funding, and engage with stakeholders and community partners to impact health at the local, national, and global levels."
HERCULES also offers a number of free resources to anyone interested in learning more about exposome research, environmental exposures, and recent findings through the resources page on its website. For regular updates about news, grant opportunities, or research affiliated with HERCULES, please sign up for the center's quarterly newsletter.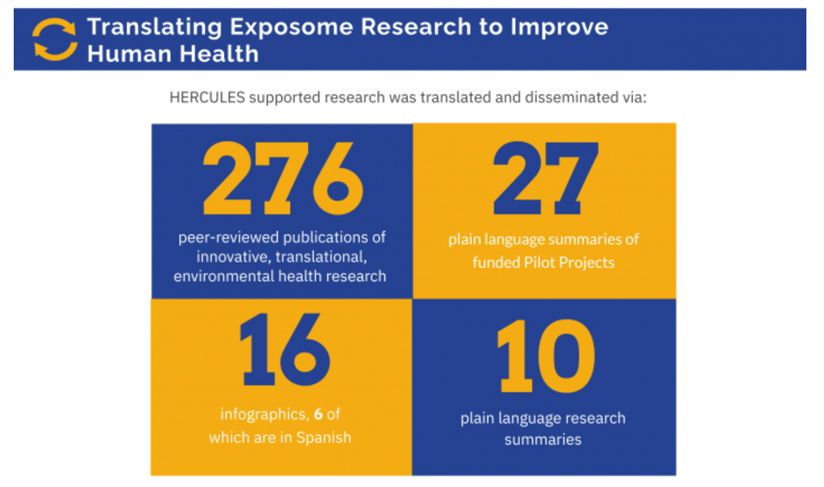 ---