Professor Roger Rochat Receives Lifetime Achievement Award for Family Planning Leadership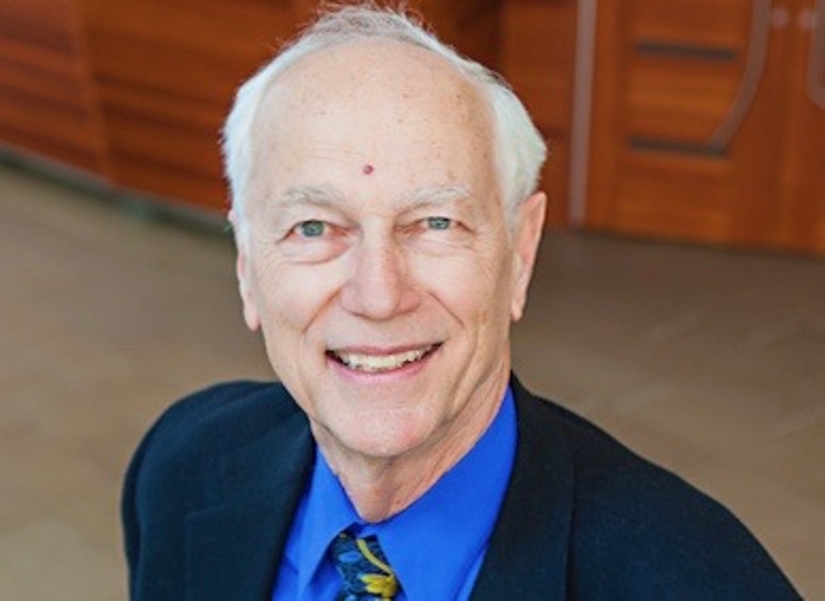 By Karina Antenucci
Rollins Professor of Global Health Roger Rochat, MD, is the recipient of the Society of Family Planning's 2021 Lifetime Achievement Award for his impactful work surrounding maternal mortality at an international scale. This award is given to individuals who have spent their careers advancing the science of abortion and contraception, and who have supported the next generation of practitioners in family planning and public health. 
"It is an extraordinary honor to be given this recognition by such a passionate group committed to reproductive justice for women around the world," says Rochat, who has worked in this space for 50 years and is the founder of Emory's Global Elimination of Maternal Mortality from Abortion (GEMMA) fund.
During the past 18 years, Rochat has supported and endowed the GEMMA fund to support student research and practicums. In 2020, an endowed GEMMA faculty position was created which currently supports a GEMMA post-doctoral professional. Since 2010, more than 300 students have taken the GEMMA course and more than 70 students have completed a GEMMA-related practicum in 20 countries.
"Our GEMMA activities are unique and are only possible due to the openness to critical thinking, research, and teaching on controversial issues across the full spectrum of disciplines at Emory University," says Rochat. "Women are dying every day around the world from unsafe abortion. This global public health problem is ignored by many countries and international development organizations because it is a health service that is politicized. This unnecessarily leaves many young children without a mother and is unfortunate because maternal deaths from abortion are completely preventable when women are treated with respect and dignity."
Prior to founding GEMMA, Rochat was an active leader in establishing the field of maternal and child health epidemiology at a national level through his work at the CDC for 30 years and in his five years at the Georgia Department of Public Health. 
At Emory, Rochat has taken on a number of roles. Prior to the establishment of the Rollins School of Public Health, the CDC assigned him to establish the International Health track in the MPH program at the Emory School of Medicine from 1985 to 1987. He then spent two years in India with USAID, followed by 10 years working in maternal and child health epidemiology at the CDC. After retiring from the CDC, he joined Rollins' Department of Epidemiology. In 2002, he transferred to the Hubert Department of Global Health, where he served as director of graduate studies from 2004 to 2016, then as coordinator of Emory's Humphrey Fellowship Program from 2016 to 2021. For the past 20 years, he has led or co-taught courses on Contraceptive Technology, Reproductive Health Program Management, and Global Elimination of Maternal Mortality from Abortion.
"My favorite role as a faculty member is mentoring students who are passionate about sexual and reproductive health," he says. "A 50-year career surrounded by enthusiastic students and professionals keeps me young!"