Rollins Remembers Dr. Stanley Foster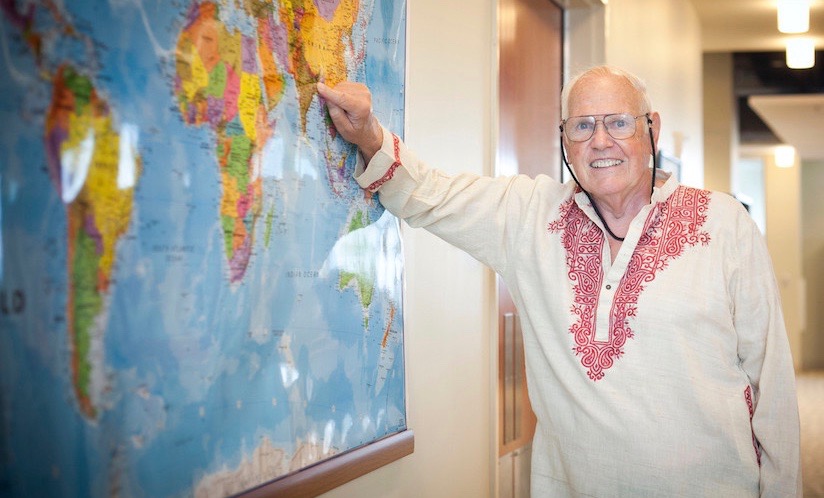 Longtime friend, collaborator, and educator, Dr. Stanley Foster, passed away on March 14, 2021, after a prolonged illness. Through his work and his innate kindness, Foster left a tangible impression on the world. He will be dearly missed. 
Foster's public health career encompassed more than 60 years as an international epidemiologist and teacher. Among the many achievements of his prolific career include his role in containing the last case of variola major (the deadliest form of smallpox) in the world while leading the World Health Organization's smallpox program in Bangladesh. 
During his time employed with the CDC, he lived all over the world investigating a number of infectious disease emergencies, including: plague, rabies, measles, shigella, food poisoning, keratoconjunctivitis, rotavirus, Lassa fever, and Ebola virus. Stanjoined our faculty in 1994, where his passion for public health flourished in his role as an educator and mentor. 
Foster was beloved not only for his brilliance, but for his profound belief in the goodness of others. Regardless of how hopeless a situation may have seemed, Foster maintained his optimism and determination, and inspired others to do the same. 
Though he officially retired in 2013, Foster continued to be a regular fixture in the hallways of Rollins, where his smile and small talk were happily welcomed. 
Foster is survived by his loving wife of 65 years, Dorothy Peck Foster; lineal sons Dr. William Foster, Dr. Andrew Foster, and Dr. Paul Foster; fostered sons Jose Mills and Kojo Abawase; daughter Rebecca Foster; and his nine grandchildren. 
Please share your memories of Dr. Foster and read more about his life at the following link: http://afosterri.org/sofoster/