Emory Study Highlights Nurse Burnout in the United States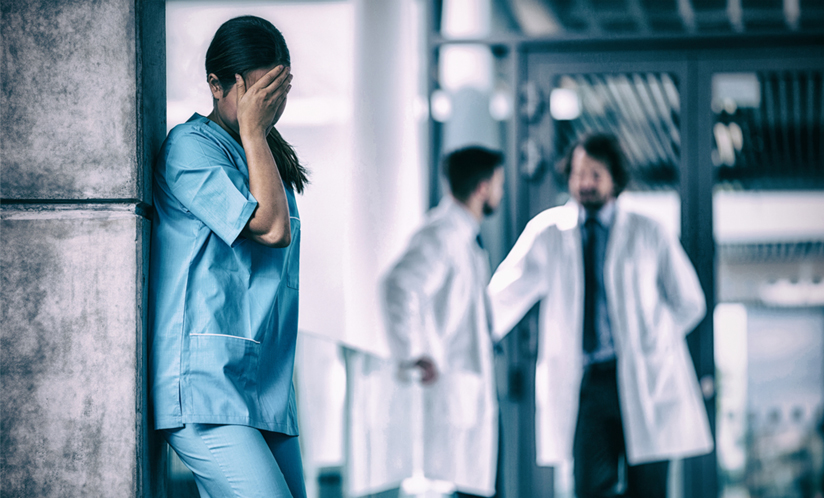 By Karina Antenucci 
Clinician burnout is a major risk to the health of Americans. Nurses make up a majority of the healthcare workforce, which is why a new study, "Prevalence and Factors Associated with Nurse Burnout in the United States," published in JAMA Network Open, provides cause for concern. The study's authorship team includes faculty from Emory University's Rollins School of Public Health, School of Medicine, and Nell Hodgson School of Nursing.

"Nurses are a bedrock of the healthcare profession. They spend the longest and highest-quality time with patients. Understanding what is going on with registered nurses, including who they are, where they work, and what sorts of things are driving them to leave or consider leaving their workplaces is important for population health," says Mohammed K. Ali, MD, MSc, MBA, associate professor of Global Health, Epidemiology, and Family and Preventive Medicine at Emory University.

Upon examining a cross-sectional national survey of registered nurses in 2018, the researchers found that almost 10% of nurses reported leaving their current employment in the past year. Of them, almost a third of nurses reported leaving due to burnout. What's more, around 15-20% of nurses were considering leaving their current place of employment, and over a third of these nurses ranked burnout as the reason for their discontent. Working within a hospital setting and working more than 40 hours per week were found to be associated with greater odds of burnout.

With increasing demands placed on frontline nurses during the COVID-19 pandemic, the study's findings forewarn of the urgent need for solutions to address burnout among nurses. "Our data predates the COVID-19 pandemic, but the current state of affairs heightens the importance of these findings. Our study cautions that no one is caring for those who are delivering America's healthcare," Ali says.

The study's findings show that among nurses who reported leaving their job due to burnout, a high proportion reported a stressful work environment. Increased workloads, lack of support from leadership, and lack of collaboration among nurses and physicians have been cited as contributing factors. It concludes that legislation that supports adequate staffing ratios is one key part of a multi-tiered solution. Solutions must come through system-level efforts in which workflow, human resources, and workplace wellness are reimagined.

"Yoga and resiliency programs are not going to cut it. You really have to go to the heart of the issues, which are often system-wide, and focus on aspects like leadership, staffing, how nurses are treated and incentivized in the workplace, and defining their roles and responsibilities. Also, since nurse burnout is an understudied issue, we as a group are hoping for a research agenda that can advance this," Ali says.
---
For more information, visit Prevalence of and Factors Associated with Nurse Burnout in the US