Rollins School of Public Health Launches New Certificate in Climate and Health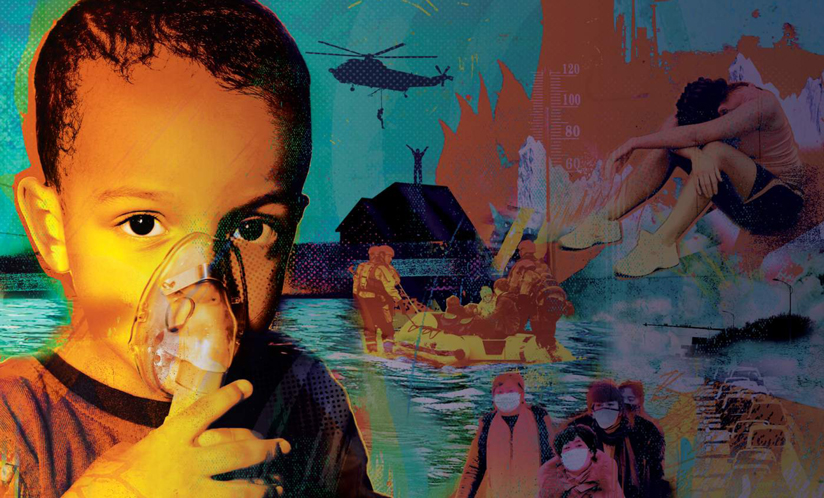 Emory University's Rollins School of Public Health is launching a new certificate program to train students for careers in climate change and health.  
"Climate change is one of the defining challenges of the century," said James W. Curran, Dean of the Rollins School of Public Health, "and it is essential that we offer our students opportunities to develop the skills they will need to be leaders in this field."  
The new Certificate in Climate and Health will be offered to all students enrolled in the Master of Public Health (MPH) and Master of Science in Public Health (MSPH) programs at Rollins. To receive the certificate, students will be required to complete a two-course sequence on climate and health, take two additional electives, and complete a thesis or capstone on a climate-related topic.  
The Certificate is one of two new initiatives to boost Emory's contributions in the field of climate and health specifically.  This past spring, the Rollins School of Public Health launched a new Emory Climate and Health Research Incubator to foster new research that can improve society's response to climate change.  Last month, two Emory faculty members and one doctoral student participated as authors on the 2020 report of the Lancet Countdown on health and climate change.
"We have seen a real increase in demand from public health students for more training in climate and health," said Yang Liu, Chair of the Gangarosa Department of Environmental Health and director of the research incubator.  "This certificate program gives them a clear path to get that training, and really complements our efforts to push forward on climate-related research."  
The Climate and Health Certificate and the Climate and Health Research Incubator are part of a broad portfolio of climate-related activities developed by Emory University in the past several years.  Others include a commitment to achieve carbon neutrality by 2050, the University-wide Climate@Emory initiative, annual student delegations to the UN Climate Talks, the statewide Georgia Climate Project, and support for the statewide Drawdown Georgia project.  
More information on the Certificate is available at https://www.sph.emory.edu/academics/certificates/climate-health/index.html. 
---