Researchers Find Diabetes in Indian Sub-Continent Remains High; Call for Comprehensive Management to Improve
By Rajee Suri
A new study published in Diabetic Medicine has found that the prevalence of diabetes in three major cities in India and Pakistan increased over five years, with nearly one in five adults affected by the condition. During the same period, there was inconsistent progress on improving cardiovascular health indicators.
Mohammed K. Ali, MD, associate professor of global health and epidemiology at the Rollins School of Public Health, was a senior author of the study and notes that the findings emphasize the need for more comprehensive approaches to manage diabetes.
"Diabetes is more than just managing blood sugar," he says. "We need  to  think  of  diabetes  more  holistically  and evidence-based care models, some of which our team has tested in the Indian context, need to be scaled up for the broader population."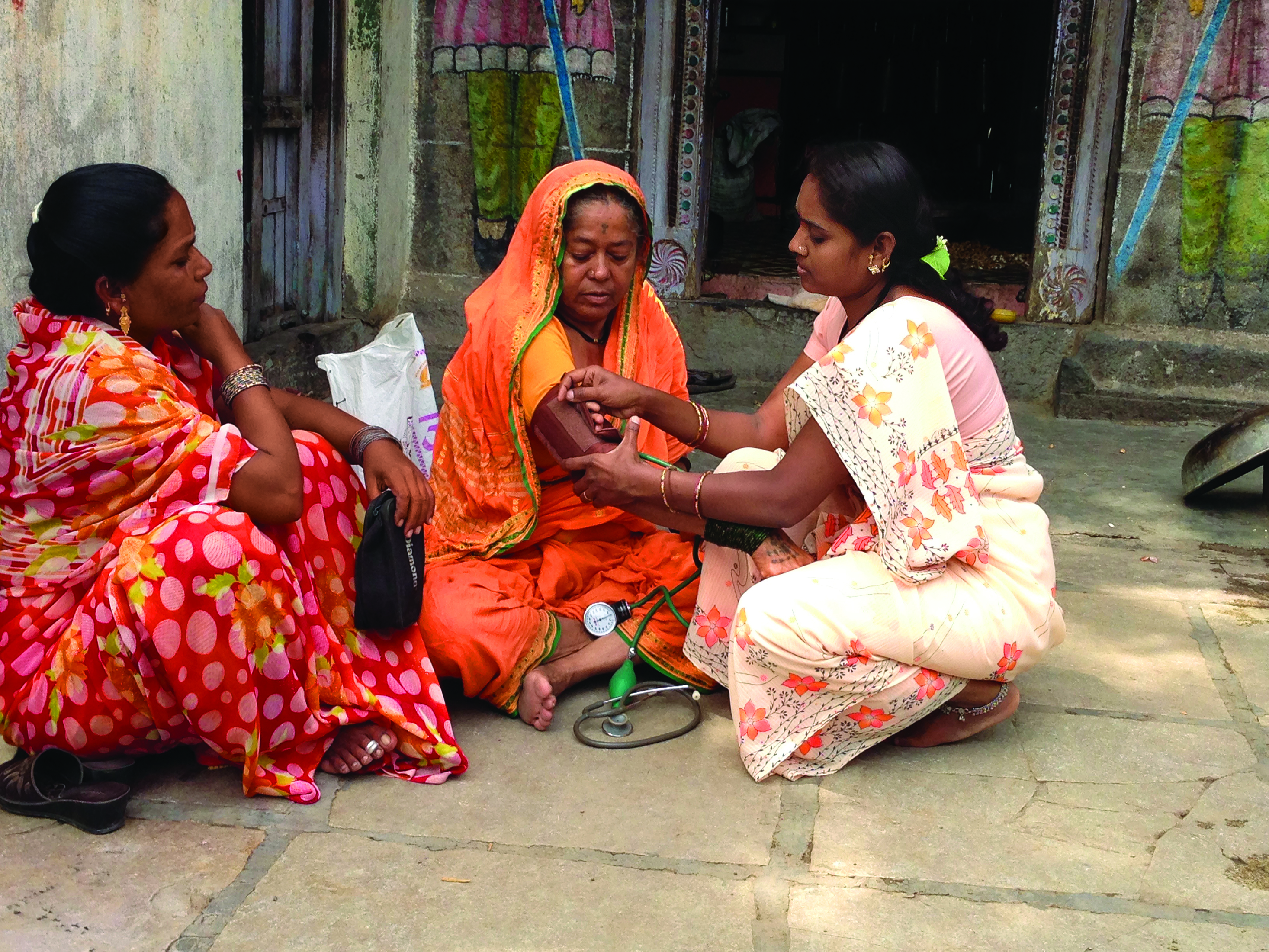 The study was coordinated by the India-based Center of Excellence in Cardio-metabolic Risk Reduction in Southeast Asia (CoE-CARRS), a collaboration between Emory University and several partner institutions in the region. 
The aim of the study was to look at changes in the prevalence of diabetes and the quality of diabetes care from 2010-2011 to 2015-2016. Investigators found that while the prevalence of diabetes in Delhi, Chennai, and Karachi increased by one percent, only 7 percent of patients met all four treatment goals for diabetes. There was also little change among individuals for two important parameters to manage diabetes and overall heart health – smoking and blood pressure control.
K.M. Venkat Narayan,  MD,  director of the Emory Global Diabetes Research Center and principal investigator of the study, says a concerted effort is needed to close the gaps on diabetes care.  
"Next year is the 100th anniversary of the discovery of insulin and this is a great opportunity to set targets for diabetes detection and control, and rally resources to achieving such targets," he says.
Other authors of the study include Anjana Mohan, MD, and V Mohan, MD, of the Madras Diabetes Research Center. Apart from  Emory University investigators,  the  project team  included  Indian  and  Pakistani institutions such as the All India Institute of Medical Sciences, the Madras Diabetes Research Foundation, and the Aga Khan University.