Environmental Health Students Respond to the COVID-19 Pandemic
By Natalie Dionne
In the span of a few short months, Max Perel-Slater has become a first-year Global Environmental Health MPH student in the Gangarosa Department of Environmental Health (GDEH) and a first responder to the COVID-19 global pandemic. Prior to joining the Rollins community, Max co-founded and developed a health education organization based in Tanzania called the Maji Safi Group (MSG). As many public health organizations have done since COVID-19 transformed our daily lives, Max and his team at MSG redirected their mission to fighting the global pandemic.

Over the last few months, MSG has implemented a largescale COVID-19 health education campaign in Tanzania and across East Africa. The campaign has three main objectives – 1) to train first responders and medical professionals, 2) to promote community-based health resources, and 3) provide wide-spread health education through social media. With their strong and effective social media presence and by working closely with the Tanzanian Ministry of Health, Health Education Department, and a national sanitation campaign, MSG's work has reached tens of millions of people across East Africa.
Since joining the GDEH in August 2020, Max has maintained his leadership role in MSG as the Tanzanian executive director and has also managed to work as a research assistant with jointly appointed Assistant Professor Bethany Caruso in her work and research with the COVID-19 Hygiene Hub. The COVID-19 Hygiene Hub is a free service that supports actors in low- and middle-income countries (LMICs) to rapidly design evidence-based hygiene interventions to combat the coronavirus. Max has been writing case studies for the Hygiene Hub and is a co-investigator in an Emory University and London School of Hygiene and Tropical Medicine research study to learn more about the ways that organizations design and deliver health education programs during a global pandemic.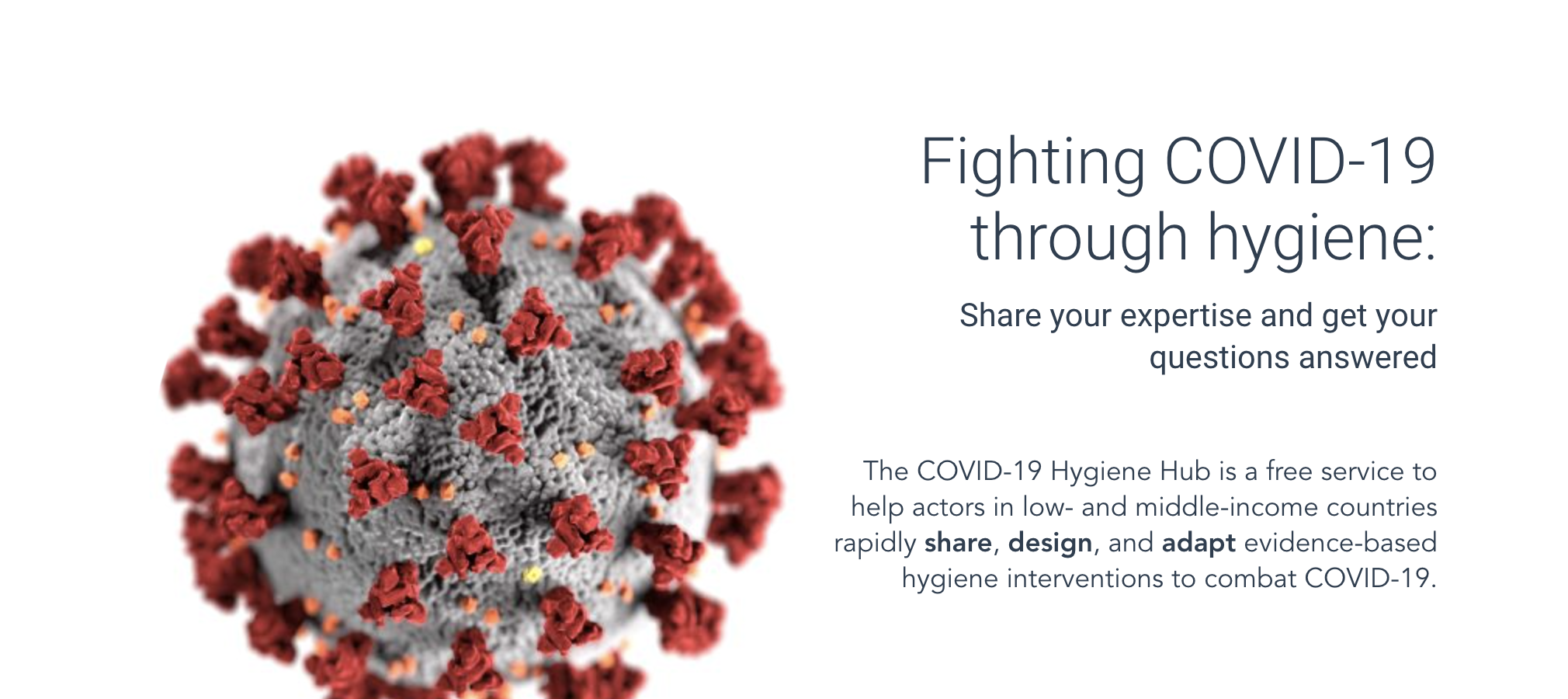 As the pandemic continues to affect our communities on a global scale, Environmental Health Sciences PhD candidate, April Ballard, turned her attention to the pandemic's effect on people experiencing homelessness in the local Atlanta community. April, along with Global Health MPH student Alison Hoover, were recently awarded a grant from the 120 Under 40 Program, supported by The Bill & Melinda Gates Institute for Population and Reproductive Health and Bayer, to focus on the needs of those experiencing homelessness in relation to COVID-19, hygiene, menstrual hygiene, and family planning.
With an emphasis on community engaged research, April and Alison are working with local Atlanta organizations to deliver and evaluate kits (i.e., Dignity Packs) containing personal protective equipment, hygiene products, menstrual hygiene products, and sexual health products during street outreach efforts. Since September, they have distributed items to over 300 people in the Atlanta metro area and conducted interviews with 15 people experiencing homelessness with the goal of understanding product and delivery preferences for hygiene and menstrual hygiene items, as well as how COVID-19 impacts housing stability and one's ability to meet hygiene and menstrual hygiene needs.

GDEH second-year Global Environmental Health MPH student Ana Rodriguez is working with April and Alison as a research assistant on the project. She is performing outreach with local organizations, conducting interviews, and developing an open-source tool that centers around the needs of people experiencing homelessness and will serve as a resource for others who work in the sector. Based on her work with the Dignity Pack Project, Ana is now working on completing her master's capstone project titled, "Preferences for hygiene products among people experiencing homelessness in Atlanta, Georgia during the COVID-19 pandemic."
Like many other students and practitioners in the public health sector, Vivek Ravichandran, a second-year Environmental Health MPH student, saw the opportunity to capitalize on the newfound emphasis of environmental health and environmental epidemiology that have arisen during the COVID-19 pandemic as a way to develop a timely and relevant research project. In partnership with the Community and Colleges Partners Program (C2P2) and the Georgia Rural Center, Vivek dedicated his applied practice experience to conducting research on health disparities in rural Georgia due to a lack of broadband access and telemedicine, further exacerbated by the current global pandemic.
By looking at data on demographic indicators, social determinants of health, and health outcomes (i.e. COVID Death Rate, Infant Mortality, Asthma, etc.), he was able to obtain simple, multiple linear regression models to estimate overall health outcomes, which was further supplemented with broadband coverage maps and related broadband events. Vivek shared his findings over multiple Zoom meetings to a diverse scientific community of 50+ guests, including personnel from the Centers for Disease Control, the US Environmental Protection Agency, and various universities. Due to the quantitative nature of Vivek's work, his findings enabled him to provide measurable recommendations and solutions to mitigate the burden of health outcomes in marginalized communities. His work also clearly identified broadband access as an environmental justice issue.
Vivek plans to use the findings from his work with the C2P2 and the Georgia Rural Center to supplement his master's thesis. Working with GDEH and
HERCULES Exposome Center
faculty members, Drs. Donghai Liang and Melanie Pearson, Vivek will conduct his thesis on assessing the impact of broadband and social determinants of health on COVID-19 and infant mortality rates in EPA-designated technical assistance communities. Vivek's novel work has continued to be recognized as a key element to understanding the relationship between health disparities and access to broadband and telemedicine. As such, other universities are seeking to replicate his study in more states, including a study in South Carolina which is already underway.