Usha Ramakrishnan Recipient of the 2020 Marion V. Creekmore Award for Internationalization
Usha Ramakrishnan, PhD, Chair of the Hubert Department of Global Health, has been selected as the recipient of this year's Marion V. Creekmore Award for Internationalization. The award, which was created by the Emory Office of Global Strategies and Initiatives, serves to honor an Emory faculty member who excels in the advancement of the University's commitment to internationalization. Ramakrishnan was nominated by Drs. Carlos del Rio and Kathryn Yount and received endorsements from more than 25 faculty members Emory wide.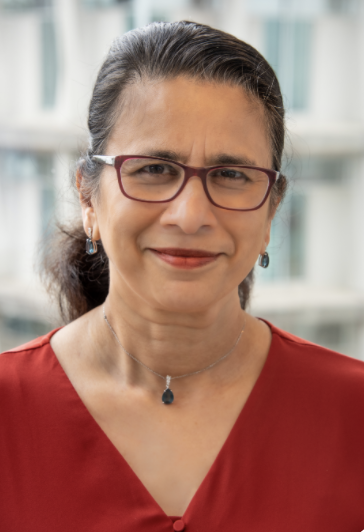 "Dr.  Ramakrishnan has devoted her career at Emory to the development and advancement of training in global health through interdisciplinary doctoral programs in nutrition and most recently in global health and development," says Yount. "Her dedication to institution building in these capacities has created an opportunity for Emory to advance the training and careers of future generations of leaders in global health. For that, Dr. Ramakrishnan is most deserving of this award."
The Creekmore Award was endowed by Claus M. Halle and comes with a $5,000 prize. Due to the global pandemic, details regarding the date and format of this year's award celebration have not yet been confirmed and are forthcoming.
While Ramakrishnan was aware of the nomination, her receipt of the award came as a surprise due to the stiff competition. "I feel very honored to be recognized in this manner, first and foremost by my colleagues who felt me worthy of nomination, and of course by the selection committee at Emory for recognizing me," says Ramakrishnan. "When I look at past winners—especially mentors and global health leaders like Drs. Jeff Koplan, Peter Brown, Reynaldo Martorell, Carlos del Rio, Venkat Narayan, and David Nugent—I am truly humbled by the recognition. I know that there is so much more that I have to learn and do!"
Ramakrishnan adds that the award feels particularly special given that she is only the third woman to be awarded with this designation in a field where most of the work is conducted by women but leadership positions are largely held by men.