Usha Ramakrishnan Appointed Chair of the Hubert Department of Global Health
Usha Ramakrishnan, PhD, MSc, has been appointed chair of the Hubert Department of Global Health and has been nominated to receive the Hubert Distinguished Professorship. Ramakrishnan has served as interim chair of the department since Carlos del Rio's departure in November 2019, during which time she has led the department with passion, vision, and integrity. Her new role is now in effect.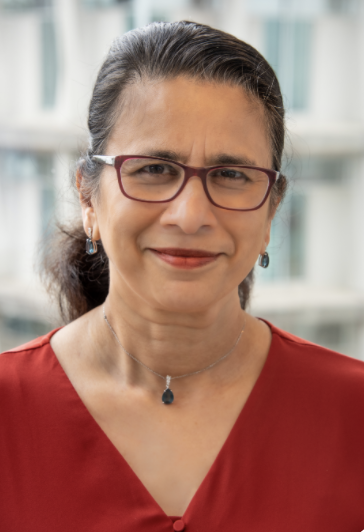 Ramakrishnan has been part of the Rollins faculty since 1994 when she joined as a research associate in what was then known as the Center for International Health. She is a tenured professor in the Hubert Department of Global Health and served as the director of the doctoral program in Nutrition and Health Sciences from 2008 to January 2020. She's been a member of the department's admissions committee since 1997 and previously served as vice chair. Ramakrishnan holds adjunct positions at Sri Ramachandra Institute of Higher Education and Research in Chennai, India, and Instituto Nacional de Salud Pública in Cuernavaca, Mexico.  
She has published more than 150 peer-reviewed articles and several book chapters, many of which relate to her research expertise in maternal and child nutrition. Her specific research interests include the functional consequences of micronutrient malnutrition during pregnancy and in young children. Ramakrishnan has directed randomized controlled trials to test the benefits of multiple micronutrient supplements during pregnancy and early childhood and has worked to identify strategies to address anemia and iron deficiency in many developing countries. Her work also addresses the role of omega-3 fatty acids and micronutrients for child development and cognitive outcomes. 
At the University level, Ramakrishnan is a member of both the admissions committee for the MD/PhD program and of Woodruff Leadership Academy (of which she is also a graduate). She was also recently appointed to the Emory University Faculty Council and the Academic Research Committee.