Joanne McGriff Selected as Assistant Dean for Diversity, Equity, and Inclusion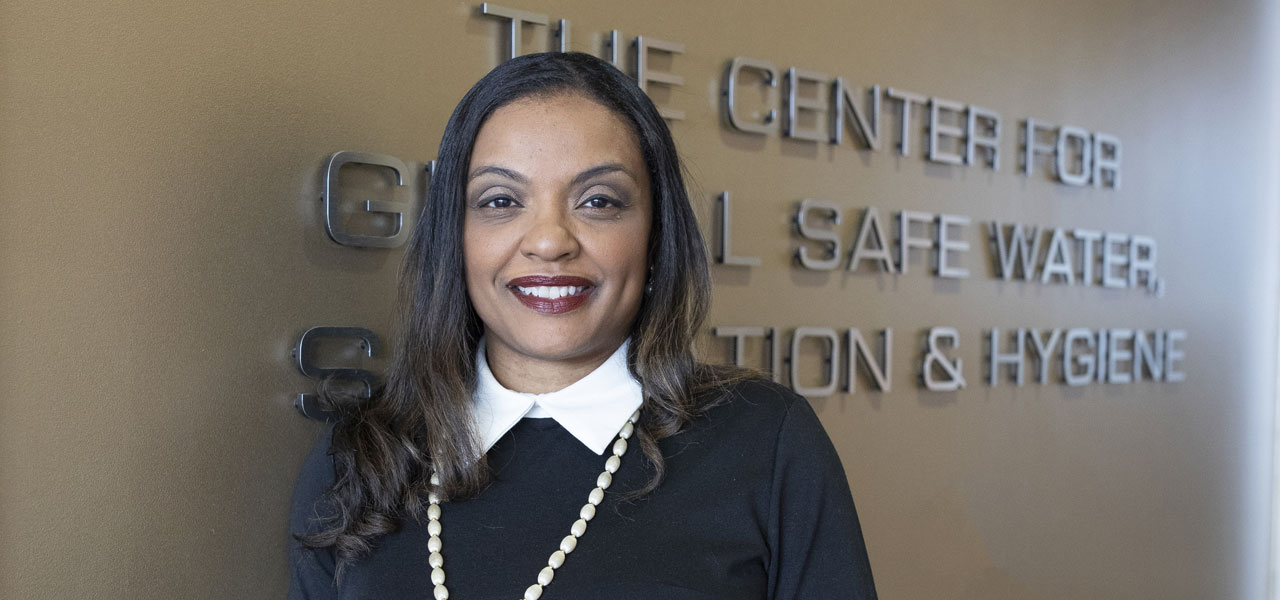 Joanne A. McGriff, MD, MPH, JM, will become the Assistant Dean for Diversity, Equity, and Inclusion at the Rollins School of Public Health. McGriff was selected from a very competitive pool of candidates by a committee composed of Rollins students, faculty, and staff.
In this newly created role, McGriff will devote 50 percent of her time toward leading diversity, equity, and inclusion efforts at Rollins by supporting a culture of inclusivity and ensuring attention is paid to equity and diversity in the selection of faculty, staff, and students. She will assist RSPH in addressing concerns surfaced by several students regarding implicit bias and fostering a more equitable anti-racist environment.
More specifically, she will advise faculty search committees; lead the work of the Community and Diversity Committee; develop and execute a diversity, equity, and inclusion plan at Rollins; work to ensure diverse student selection and recruitment efforts; assist in supporting inclusive teaching practices; serve as a liaison to the central university on issues related to diversity, equity, and inclusion; and measure Rollins' progress on these efforts through regular data collection and reporting.
McGriff will continue as research assistant professor in the Hubert Department of Global Health and as a core faculty member in the Center for Global Safe Water, Sanitation, and Hygiene (WASH). McGriff joined Emory in 2012 and has been a member of our faculty since 2015. Her research primarily focuses on WASH-related issues, particularly in health care settings in low-income countries. 
McGriff will begin her new role as assistant dean October 1, 2020.