Study Links Urban Air Pollution to COVID-19 Deaths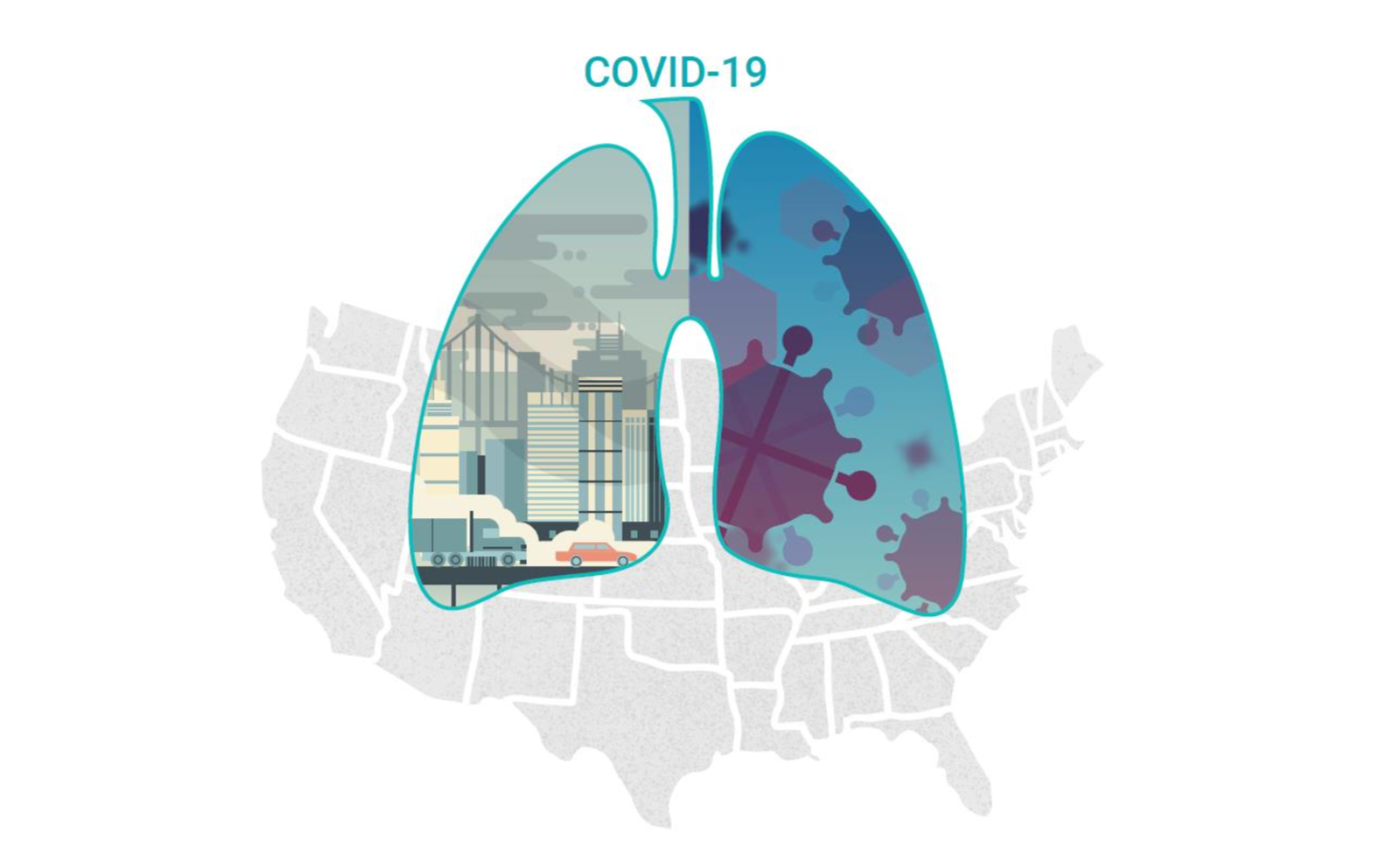 People living in areas where environmental factors, such as urban air pollution, are more prevalent may be more susceptible to heightened incidences of COVID-19-related deaths, according to a recent study published in The Innovation. The study, led by Rollins School of Public Health researchers, is among the first published studies linking COVID-19 death outcomes to air pollution exposure in the United States.
Donghai Liang, PhD, MPH; and Liuhua Shi, ScD, were lead authors on the study. Jeremy A. Sarnat, ScD; Yang Liu, PhD; Stefanie T. Ebelt, ScD; Noah Scovronick, PhD; and Howard Chang, PhD, all from Rollins, were co-authors on the article.
The researchers conducted a cross-sectional nationwide survey to collect data and investigate potential associations among county-level (2010-2016) exposures to nitrogen dioxide (NO2), fine  particulate matter (PM2.5), ozone (O3), and COVID-19 death outcomes. Looking at data across 3,076 U.S. counties reporting COVID-19-related deaths, they found an overall case-fatality rate of 3.8 percent for COVID-19-related deaths in the United States (reflecting data between January 22– July 17, 2020). However, when adjusted for co-pollutants, the data showed areas with higher rates of NO2—a pollutant linked to urban combustion sources, like traffic—experienced an 11.3 percent increase in COVID-19 case-fatalities and a 16.2 percent increase in COVID-19 mortalities. New York, New Jersey, and Colorado showed the highest NO2 levels, while Montana,  Wyoming, and South Dakota experienced the lowest.
Past studies have shown associations between long-term NO2  exposure and acute and chronic respiratory disease, a risk factor for COVID-19 complications. The authors note that despite social distancing measures, which kept many people off highways for several weeks, long-term exposure to pollutants like NO2 may have lasting effects on the human body, making those exposed more susceptible to negative COVID-19 outcomes, including death. 
"Air pollution is a health equity issue," says Liang. "The burden of NO2 pollution is not evenly shared, as poorer people and people of color often face higher exposure to pollutants and may experience greater impacts from air pollution, such as higher premature deaths and asthma attack rates. Meanwhile, substantial racial disparities in rates of COVID-19 cases and deaths have been reported across the U.S. Although average NO2 concentrations have decreased gradually over the past decades, it is critical to continue enforcing air pollution regulations to protect public health, given that health effects occur even at very low concentrations."
Major takeaways from this study include:
Long-term exposures to urban air pollutants, especially NO2, may enhance population susceptibility to severe COVID-19 death outcomes.
Reduction in urban air pollution exposures would have avoided over 14,000 deaths among those who tested positive for the virus as of July 17, 2020.
Public health actions to protect populations from COVID-19 should include considerations for areas with historically high NO2exposures along with other behavioral and clinical risk factors.
Continuation and expansion of current efforts to lower traffic emissions and ambient air pollution may be an important component of reducing population-level risk of COVID-19 case-fatality and mortality.
This study was supported through funding from the National Institute of Environmental Health Sciences and the National Science Foundation.