Rollins Announces COVID-19 Pilot Grant Award Recipients
In response to the increased need for COVID-19-related research, the Rollins School of Public Health's Office of Research launched the Dean's Rapid COVID-19 Pilot Grand Awards to provide immediate funding and support to projects that make a significant impact on various aspects of the understanding, treatment, response, and education surrounding this pandemic. On May 15, five finalists were selected and notified of their funding. The research for all funded projects is limited to one year—May 18-April 30, 2021—to promote a rapid response to the COVID-19 pandemic. Congratulations to all five recipients!
Descriptions of each of the projects are listed in detail below.
COVID-19 Pilot Grant Award Projects  
Project title: Using Sewage Surveillance as an Early Warning Tool to Monitor the Circulation of SARS-CoV-2 in the Population
Project description: SARS-CoV-2 is primarily transmitted via the respiratory tract. However, there is recent evidence that SARS-CoV-2 is also shed in human feces and can be detected in fecal samples and wastewater. The purpose of this study is to collect and test weekly samples of wastewater immediately downstream of Emory University Hospital and wastewater influent from municipal wastewater treatment plants in metro Atlanta, in collaboration with colleagues at Georgia Institute of Technology, and compare trends in SARS-CoV-2 titer over time with a number of reported COVID-19 cases in the wastewater catchment areas served by the treatment plants. The results from this study will provide valuable public health information on COVID-19 trends in metro Atlanta and may serve as an early warning system if COVID-19 infections rise as more public venues are opened or if COVID-19 infections re-emerge later in 2020/2021. 
Principal investigators: Christine Moe, PhD, Eugene J. Gangarosa Professor of Safewater and Sanitation and Director of the Center for Global Safe Water; and Pengbo Liu, PhD, MPH, Research Assistant Professor in the Hubert Department of Global Health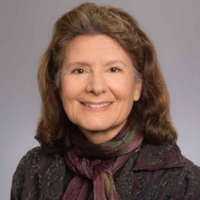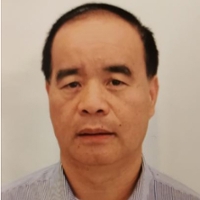 ---
Project title: Comprehensively Profiling Social Mixing Patterns in Nursing Homes to Model COVID-19 Transmission
Project description: Approximately one-third of COVID-19 deaths in the United States are occurring in nursing homes and other long-term care facilities. The shared environment and vulnerability of residents provides a setting for the rapid spread of infection. An effective response to control transmission in nursing homes is urgently needed. Mathematical models are key tools that can help us develop such a plan. Predictions from these models, however, are often extraordinarily sensitive to assumptions about who acquires infection from whom. Therefore, to parameterize these models, detailed data on social mixing patterns among nursing home residents and staff are needed. 
Our aim is to collect these data from nursing homes in Georgia using two different tools: 1) wearable electronic sensors, which objectively collect data on how often and for how long individuals interact, and 2) social contact diaries, which gather information on an individual's social interactions. We will then make these data publicly available so that they can be used to inform mathematical models and determine the best ways to protect nursing home residents and the staff who care for them. 
Principal investigator: Ben Lopman, PhD, Professor in the Department of Epidemiology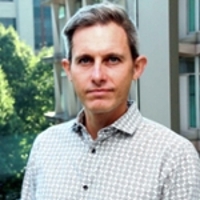 ---
Project title: A National-Level Survey on SARS-CoV-2 Awareness, Social Distancing Measures, and Willingness to be Vaccinated
Project description: There are multiple efforts underway to control the COVID-19 pandemic, including physical distancing and development of a vaccine.  Little is known about how the rollout and use of different measures across the US is perceived by US residents. Additionally, should a new vaccine become available, it is unclear how it will be accepted by the population, and what concerns may be raised. We will conduct an online panel survey of approximately 1,600 US residents to better understand awareness and attitudes toward the COVID-19 response, and willingness to receive a COVID-19 vaccine. These findings will help public health practitioners better plan for the next phase of our response to the pandemic.
Principal investigator: Robert A. Bednarczyk, PhD, Assistant Professor in the Hubert Department of Global Health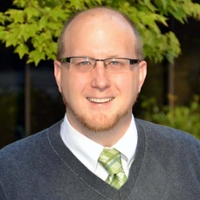 ---
Project title: Examining the Psychosocial Impact of COVID-19 on Undocumented Latinx Immigrant Families
Project description: COVID-19 presents a serious threat to undocumented and mixed-status Latinx immigrant families who are more susceptible to mental and physical health consequences of the pandemic due to intersecting social determinants including: high levels of employment in low-wage professions with few worker protections, lack of access to health insurance and government assistance programs, and fear of accessing medical treatment. Emerging evidence demonstrates that the COVID-19 pandemic can lead to post-traumatic stress disorder and depression and increases the risk for family violence.This community-engaged pilot study examines how stress related to COVID-19 is impacting the mental health and risk for child maltreatment among Latinx immigrant families, and how unique factors such as immigration policy effects and cultural and community resources influence this impact. Data generated from this study has the potential to inform programs and policies that promote resilience among Latinx immigrant families impacted by COVID-19. 
Principal investigator: Briana Woods-Jaeger, PhD, Assistant Professor in Behavioral, Social, and Health Education Sciences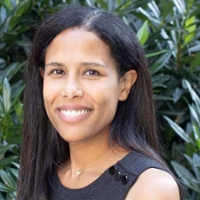 Co-investigator: Emily Lemon, MPH, Doctoral Student, in the Department of Behavioral, Social, and Health Education Sciences
Community partner: Ser Familia, Inc.
---
Project title: Assessing the Psychosocial Impact of the COVID-19 Pandemic on Maternal Health Care in Georgia
Project description: Pregnancy can be a particularly stressful time during a woman's life. One in nine childbearing women experience postpartum depression and anxiety. New mothers of color are disproportionally affected by maternal mental health issues with recent estimates indicating that 38 percent experience perinatal mood and anxiety disorders, compared to 13-19 percent of all new mothers. The lack of maternal mental health care can pose significant risks to women and their children, including prematurity, low birth weight, impaired maternal-fetal attachment, lack of medical care, increased likelihood of tobacco and substance abuse, and a heightened risk of suicide. The current COVID-19 pandemic has the potential to create even greater stressors on pregnant and post-partum women. In addition to fear about contracting the virus, women may worry about whether they will complete their prenatal care or if they will have to deliver their babies alone in a hospital. Additionally, the social distancing requirements in place throughout the United States will likely create isolating effects for women due to some health systems' restrictions on clinical support services, such as those provided by doulas, lactation consultants, and home visiting nurses.
This pilot study proposes an innovative approach to assessing the psychosocial impact of the COVID-19 pandemic on maternal health care in Georgia. Faculty from the Rollins School of Public Health Emory School of Medicine will partner with Healthy Mothers, Healthy Babies Coalition of Georgia to gauge the perinatal health experiences of pregnant and post-partum women in Georgia. This study will be the first to track women's experiences with psychosocial and maternal health care during the COVID-19 pandemic. It will provide important baseline information about how to strengthen psychosocial and maternity care services in Georgia, a state with the highest rate of maternal mortality in the United States.
Principal investigator: Sarah C. Blake, PhD, Assistant Research Professor in the Department of Health Policy & Management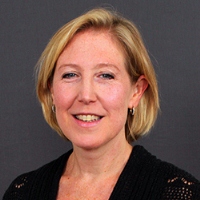 Co-investigator: Melissa Kottke, MD, MBA, MPH, Department of Obstetrics and Gynecology, Emory School of Medicine
Collaborators: Elise Blasingame and Amber Mack, Healthy Mothers, Healthy Babies Coalition of Georgia