Doctoral Student Receives P.E.O. Scholar Award and American Psychological Foundation's Visionary Grant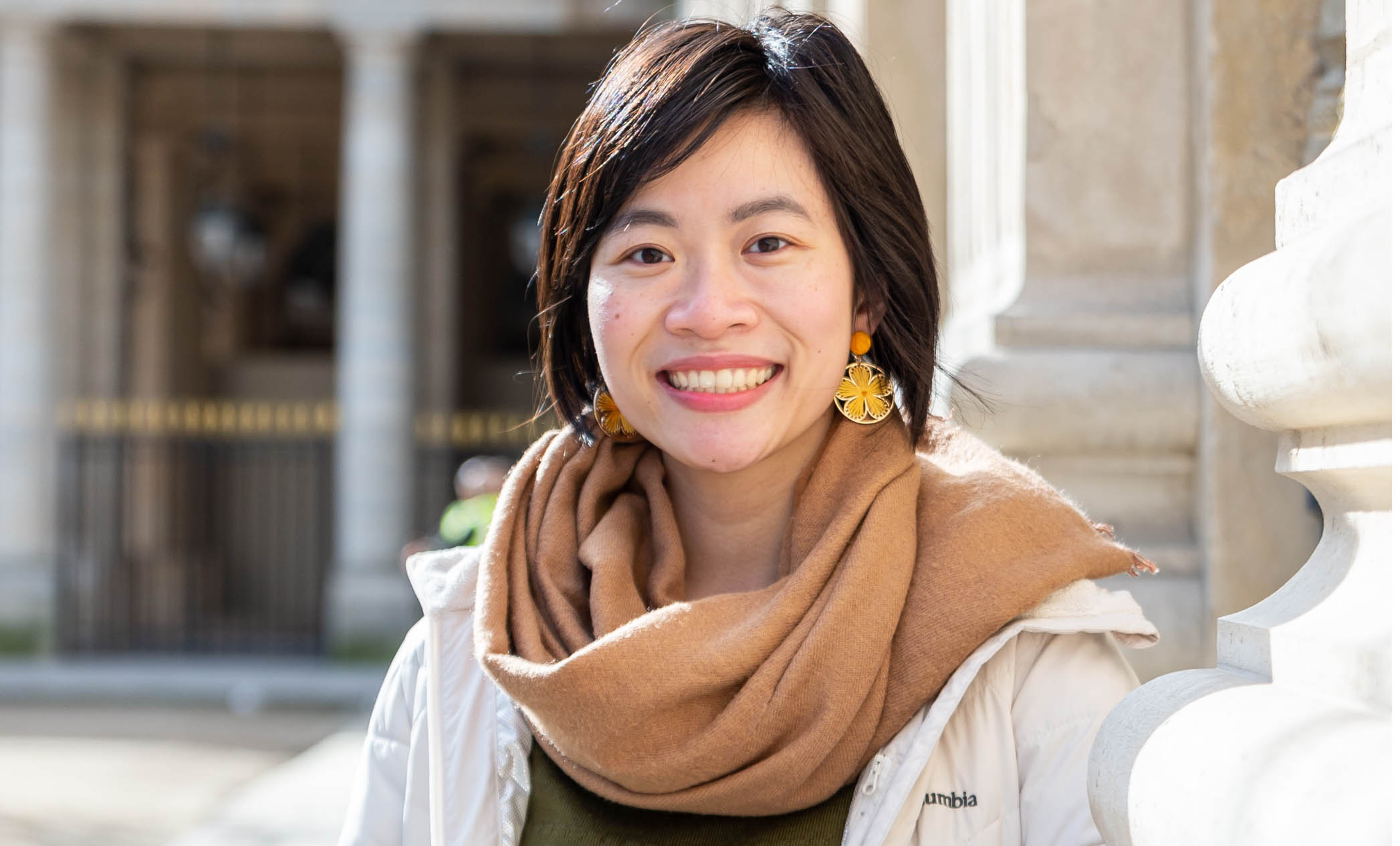 By Kelly Jordan
Milkie Vu, a doctoral student in the Department of Behavioral, Social, and Health Sciences, was named one of this year's P.E.O. Scholar Award recipients. Vu was nominated by the BQ Chapter of P.E.O. Sisterhood. The committee members responsible for nomination included Dr. Caroline Sheppard of Clayton State University and Dr. Jennifer Ayres of Emory University. This merit-based award is granted to women in doctoral programs in the United States and Canada who demonstrate scholarly excellence, academic achievement, and worthwhile career goals. Vu was among 100 winners selected from a pool of 928 nominees and received the highest monetary award ($15,000) affiliated with this achievement to be applied toward study and research.  
"I am delighted and honored to be selected as a P.E.O. Scholar," says Vu. "This award will support me in my PhD study and dissertation research. In particular, it will allow me to attend training courses, workshops, and conferences relevant to my work in immigrant and refugee health and cancer health disparities."
In addition to this recognition, Vu was recently selected as a 2019 winner of the American Psychological Foundation's Visionary Grant for her project, "An Examination of Multi-level Factors Influencing Vietnamese-American Parents' HPV Vaccine Uptake for Their Adolescent Children." The grant will provide funding for her to conduct an online national survey targeting Vietnamese-American parents with adolescent children to understand their vaccine decision-making. 
About P.E.O. Sisterhood 
Through membership, the international P.E.O. Sisterhood has brought together more than a half a million women in the United States and Canada who are passionate about helping women advance through education, while supporting and motivating them. True to the mission of promoting educational opportunities for women, education is the primary philanthropy of the P.E.O. Sisterhood. Learn more here: https://www.peointernational.org/
About American Psychological Foundation 
The American Psychological Foundation is a grant-making foundation that funds early career psychologists and graduate students using psychology to solve important problems and improve people's lives. Learn more here: https://www.apa.org/apf/about/