Study compares antihypertension medicine performance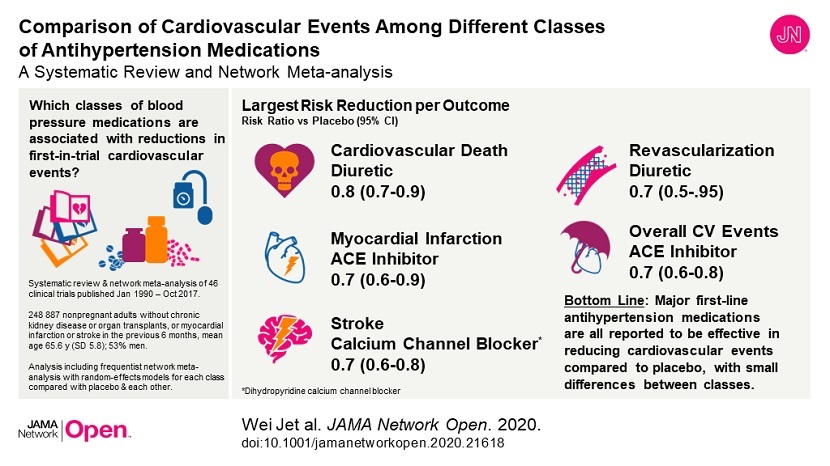 A recent study published in JAMA Network Open found that the effects of various antihypertension medicines were similar with minimal differences. The authors conducted a systematic review and network meta-analysis of 46 randomized clinical trials spanning 248,887 comparing the effectiveness of antihypertension medication classes. Findings showed angiotensin-converting enzyme inhibitors, dihydropyridine calcium channel blockers, and diuretics were all similarly effective at reducing cardiovascular death, stroke, and overall cardiovascular events. Angiotensin-converting enzyme inhibitors and diuretics were the most effective at reducing myocardial infarction and revascularization. 
Rollins authors on the article included Karla I. Galaviz, MSc, PhD, Matthew J. Magee, PhD, MPH; K.M. Venkat Narayan, MD, MSc, MBA; and Mohammed K. Ali, MD, MSc, MBA.