Felipe Lobelo Named to President's Council on Sports, Fitness and Nutrition's Science Board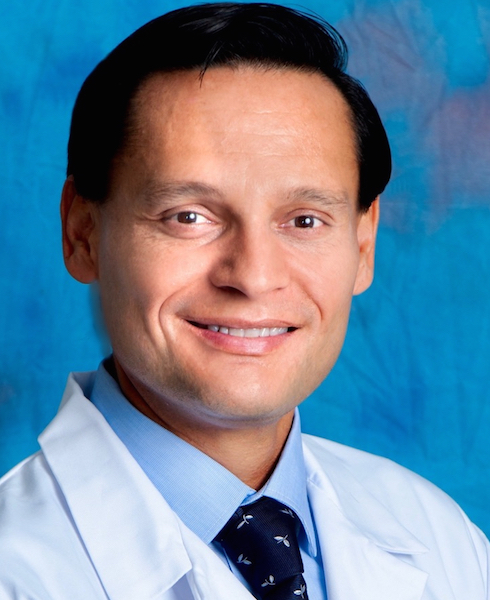 Felipe Lobelo, MD, PhD, associate professor of global health at the Rollins School of Public Health, has been invited to serve as a member of the President's Council on Sports, Fitness and Nutrition Science Board beginning in January 2020. Among other activities, the Science Board will support the Council and the U.S. Department of Health & Human Services (HHS) in implementing and disseminating the recently released National Youth Sports Strategy.
"It's an honor to have been selected and a privilege to help the Council and HHS maximize the impact of their physical activity and nutrition programming. Inadequate diet and inactivity are the leading cause of poor health in our country. From a scientific perspective but also my personal experience, I strongly believe that wide-scale initiatives to increase participation in recreational sports can help restore health for current and future generations."
A member of the Nutrition and Health Science Program and the Georgia Diabetes Translation Research Center, Dr. Lobelo also directs the Exercise is Medicine Global Research and Collaboration Center at Emory. In addition to his role at Rollins, he serves as the senior consultant for population health research at the Southeast Permanente Medical Group, Kaiser Permanente Georgia.
His interests are in chronic disease prevention, implementation science, mHealth, and quality improvements leveraging clinical-community linkages. He has authored more than 120 peer-reviewed scientific publications and has a special interest in health disparities in both non-communicable and infectious diseases.
The President's Council on Sports, Fitness and Nutrition is a federal advisory committee supported by HHS's Office of Disease Prevention and Health Promotion that works to increase sports participation among youth of all backgrounds and abilities and to promote healthy and active lifestyles for all Americans.