Vanda P. Hudson named 2019 Emory Award of Distinction Honoree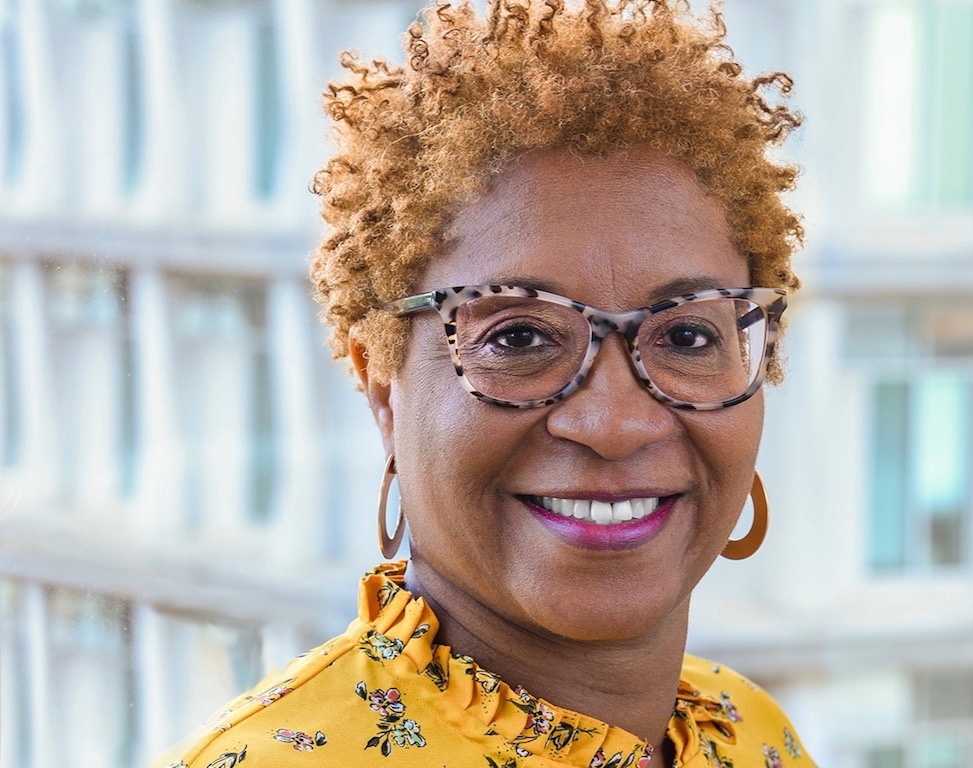 Vanda P. Hudson, director of the Fulfillment Services Department at Rollins, was recently named a 2019 Emory Award of Distinction Honoree for her outstanding contributions to both Rollins and the university. The Award of Distinction is the university's highest honor given to university staff members.
Hudson has long been a beloved and respected figure throughout her 17+ years at Rollins. She's known throughout campus for her work ethic, good nature, leadership skills, and sense of style.
While Hudson has worked on the logistics side of the awards dinner for Emory Award of Distinction Honorees over the years, she was shocked to be on the receiving end. "I've always viewed this as such a prestigious award. I'm so humbled to be part of this special group," says Hudson. "Being selected to receive this award is confirmation that the service I provide at Rollins and the university really matters."
Throughout the entirety of her time at Rollins, Hudson has reported to P. Dean Surbey, executive associate dean for administration and finance. "Under Vanda's leadership, we were able to transform a simple mailroom office into the Office of Fulfillment Services, an office that serves as a one-stop shop for all things operational for the school," says Surbey. "On top of running the operations of that office, Vanda skillfully mentors and cross-trains her staff, and juggles multiple schedules."
In addition to her work at Rollins, Hudson has also served on the Transportation and Parking Advisory Committee for approximately nine years as both a member and a co-chair, as well as on the appeals committee for Parking and Transportation.
Hudson's professionalism and passion for her job shine in the way she engages with students, staff, and faculty on campus. "I absolutely love my job!" she says. "It allows me to work with and serve so many people that have helped me develop professionally and personally. I truly believe in the mission of Rollins, and, while I feel like I am a small thread in the fabric of our school, I find joy in coming here every day and making Rollins the best place to be."
Outside of her job, Hudson enjoys spending time with her family,—which includes spoiling her five (soon to be six) grandchildren—shopping, and seeing movies. A selfless advocate for those less fortunate, Hudson serves as an elder at her church and mentors others who are unemployed or underemployed find jobs that help them live more productive lives.  
Hudson, along with the 11 other honorees, will be officially recognized at a celebratory dinner with President Claire E. Sterk, on Wednesday, October 23, 2019. She'll receive a monetary award, as well as a certificate and a trophy.