Carlos del Rio receives the 2019 HIVMA Clinical Educator Award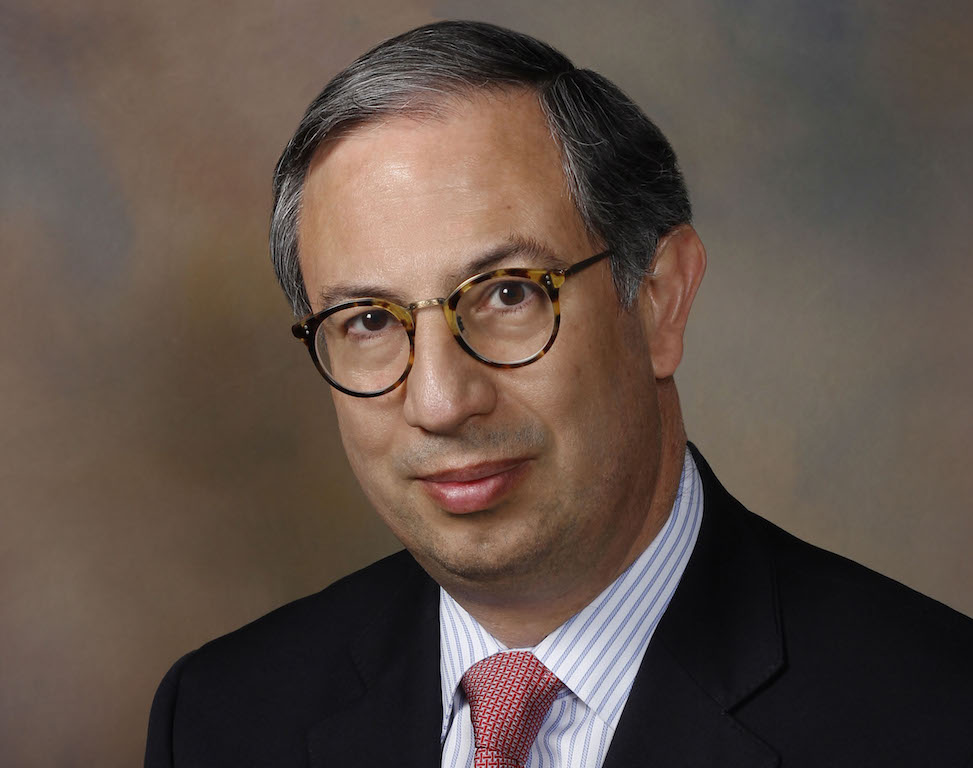 Carlos del Rio, MD, FIDSA, Hubert Professor and chair of the Hubert Department of Global Health and Professor of Medicine at Emory University School of Medicine, is the 2019 HIVMA Clinical Educator Award recipient. The annual award recognizes HIV Medicine Association (HIVMA) members who have demonstrated significant achievement in the area of HIV clinical care and provider education. Significant achievement is based on overall achievement and refers to contributions to the acquisition and dissemination of information on HIV that transcends a single institution. 
Del Rio has been a researcher and educator focused on HIV care for nearly 30 years, and is nationally and internationally recognized as an authority and an advocate for HIV prevention and care. A natural communicator, del Rio is routinely referenced as an expert in the areas of HIV/AIDS, is regularly cited in the news media, and is a sought-after speaker at conferences nationwide.
Del Rio is the principal investigator and co-director of the Emory Center for AIDS Research. Outside of the university, he's a member of the core faculty and the board of directors of the International Antiviral Society-USA, chair of the PEPFAR Scientific Advisory Board, HIV/AIDS chief editor for NEJM Journal Watch Infectious Diseases, associate editor for Clinical Infectious Diseases, and member of the editorial board of both the Journal of Acquired Immune Deficiency Syndromes and Global Public Health. Del Rio is past chair and member of the HIVMA Board of Directors and a past member of IDSA Board of Directors.
Over the course of his career, del Rio has published nearly 350 peer-reviewed publications and has been recognized through numerous awards, including election to the National Academy of Medicine, his selection for the Ohtli Award (one of the highest awards given by the government of Mexico), Emory University's Jefferson Award, and Emory School of Medicine's 2017 Faculty Mentoring Award. Del Rio's research focuses on the early diagnosis, access to care, engagement of care, compliance with antiretrovirals, and the prevention of HIV infection. Lately, he has become actively engaged in addressing the opioid epidemic and has devoted time and efforts to educate infectious disease clinicians on this important topic.
Del Rio received the HIVMA Clinical Educator Award during ID Week 2019, which takes place October 2-6 in Washington, D.C.