The Change Maker: Aisha Mahmood Receives the 2019 Heart of Emory Award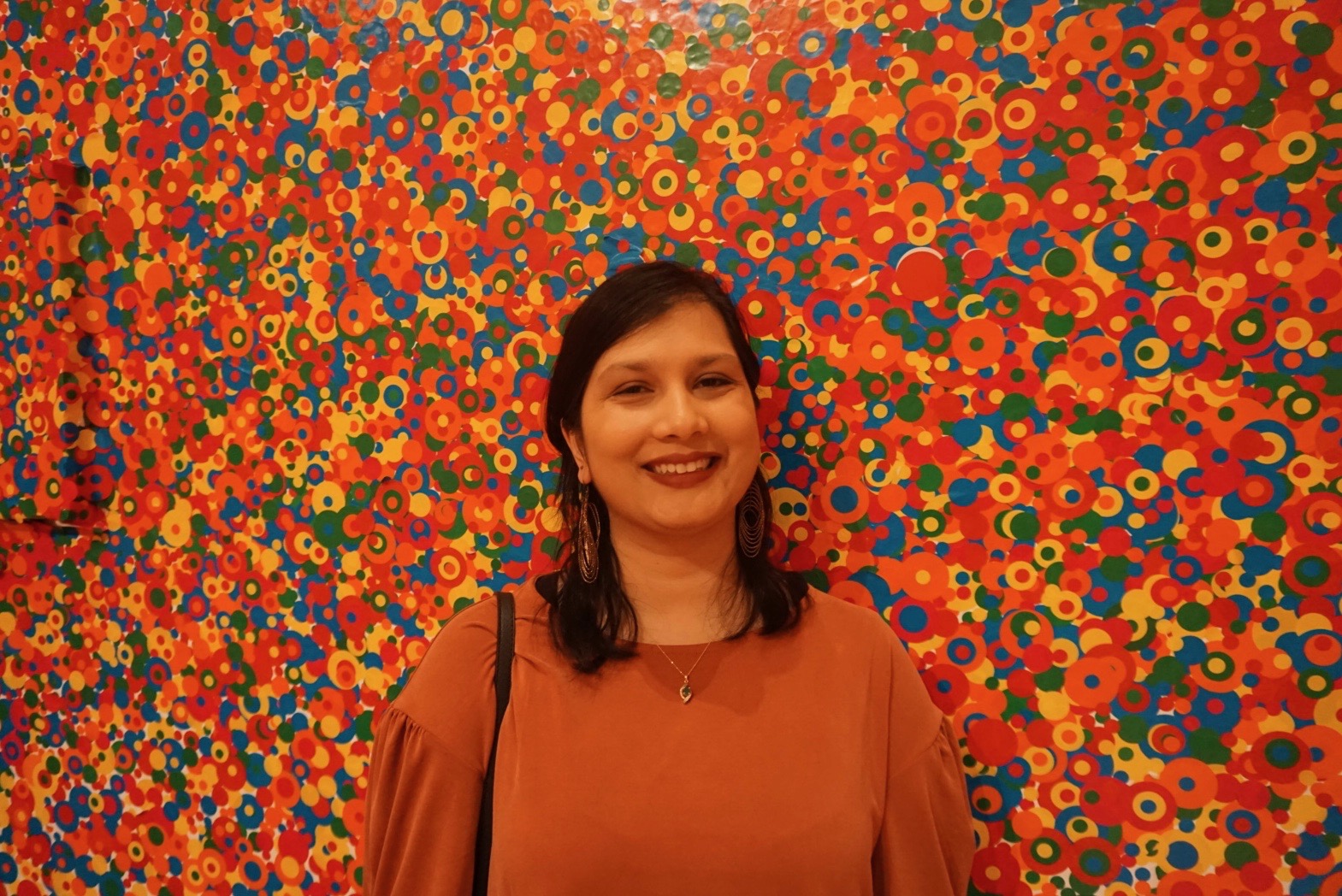 Last month, Aisha Mahmood stood before Emory student leaders, faculty, and administration as she was presented with the 2019 Heart of Emory award. This annual award is presented to six students—three undergraduates and three graduate students—at Emory who represent the best of what the university has been and what it will be. Recipients of the Heart of Emory award cultivate a flourishing community around them through ethical decision-making, excellence through critical inquiry and cultural humility, and a dedication toward living a life of courageous integrity.
"It was really humbling, amazing, and validating to be recognized," says Mahmood. "Sometimes it can be hard when you're sitting in meetings and trying to advocate for something. You put in so much work and sometimes you only make tiny changes. So, to receive that acknowledgement was really amazing."
Mahmood was nominated for the award by her roommate, Salma Ferdous, a doctoral candidate in Emory's Genetics and Molecular Biology program.
"Aisha truly believes in interdivisional collaboration and inclusion across campus and continues to work toward integrating the One Emory ideal into Emory's graduate programs," wrote Ferdous in her nomination letter. "From one end of campus to another, she has spent the last five years improving Emory from a multitude of different avenues, and, although the work has not always been easy, her diligence has made some lasting impacts on our community. She is the epitome of a true Emory Eagle."
Prior to beginning her MPH program in health policy at Rollins, Mahmood attended Emory College for her undergrad, where she studied political science. Mahmood is the first in her family to obtain a college degree and to enter graduate school. While she has long viewed political science and government as avenues for change, it was during her tenure as an EMT with Emory EMS during her undergraduate years that she became interested in public health.
Though she enjoyed individual patient care, it bothered her that she never knew the outcomes for those she treated. She began to look beyond the individual and at the larger societal forces at work, which led her to public health, and in turn, health policy. "I think the best policy comes when it's driven by the community, and if you're connected to the community then you can write valuable, effective policy. That's my own goal."
On campus, Mahmood has channeled her inner drive and genuine concern for others as a vehicle for effective change. As an undergraduate, she was a member of the Muslim Student Association. Now, as a graduate student, she's president of the Graduate Muslim Student Council. 
"That's a community that's really salient to my identity, so I advocate for them and try to create a community that's inclusive and welcoming." She is also the Graduate Student Government Association (GSGA) representative, through which she serves as a member on GSGA's Diversity, Inclusion, and Student Concerns Committee. "That role has been a big passion of mine, because I really feel connected to this university."
Among the activities she has pursued through her GSGA position are promoting interdivisional collaborations and spearheading the Emory bathroom initiative, which seeks to add all-gender restroom facilities (like those available in the Claudia Nance Rollins Building) to buildings campus-wide. Currently, Mahmood is also working to expand access to free feminine hygiene products across the university.
"I hope that I am able to leave Rollins and Emory better than I found it," she says. "As far as public health goes, I just hope that people begin engaging in real conversations with a willingness to listen to each other. I think so many of the problems that we have today exist because people don't want to listen."