Pitch Perfect: Angela Udongwo's winning business model tackles tropical diseases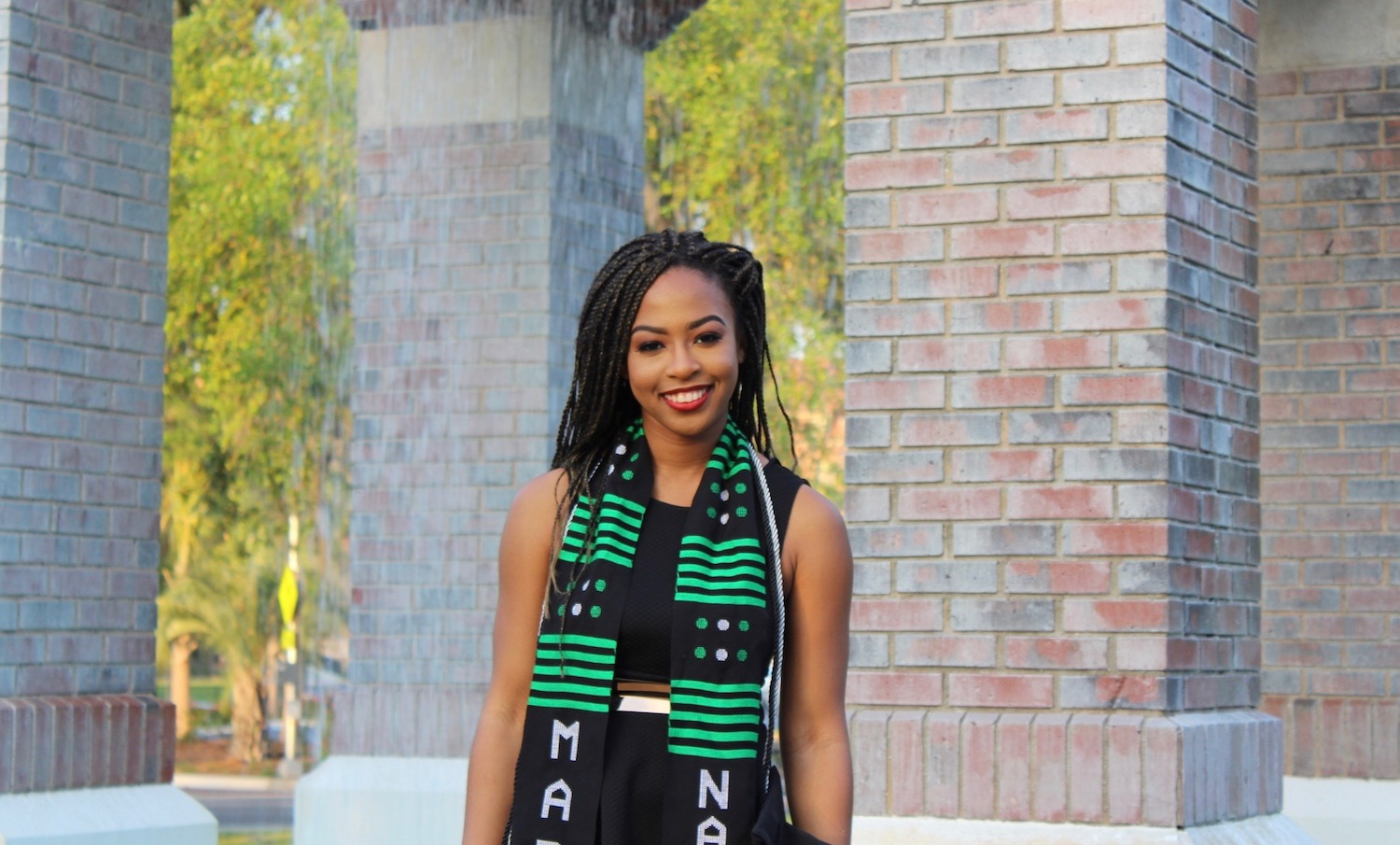 When Angela Udongwo isn't taking classes in the Hubert Department of Global Health or serving as the global health representative in RSGA, it's possible she's immersed in a Shark Tank-style pitch competition promoting her health delivery start-up, InnoHealth Diagnostics Co. To date, Udongwo has won three major student pitch competitions (InNOLEvation Challenge, Pitch the Summit Competition, and Sling Health's National Demo Day), the largest of which came with a $10,000 prize.
InnoHealth Diagnostics first took shape in January 2018 during Udongwo's undergraduate experience at FSU, where she majored in biology and double-minored in chemistry and entrepreneurship. "We had a project in my entrepreneurship class that required us to make a business model. I'm Nigerian and have always wanted to bring some type of business back to Nigeria."
After looking closely at weaknesses in Nigeria's health care system, she noticed the top reasons for death were all linked to infectious diseases—particularly tropical diseases. Udongwo formed a team with a fellow Nigerian student and a biomedical engineering student who had completed his senior project on a diagnostic tool for gonorrhea (which can be applied to various infectious diseases) and hit the ground running. In the time since, InnoHealth has developed from mere idea to legitimate business model, the goal of which is to develop a point-of-care diagnosis of schistosomiasis and other neglected tropical diseases, particularly in Nigeria. Though it's still in development, the goal is to push InnoHealth Diagnostics into operations by 2020. 
Since graduation from undergrad and starting her first year at Rollins this past fall, Udongwo has kept the momentum going surrounding InnoHealth. Through pitch competitions and Sling Health (a student-run health care start-up incubator that brings together student teams nationwide to develop ideas for businesses and pitch them at the annual Demo Day competition), Udongwo and her business partners have tweaked their model to further hone their concept to prepare it for sale and on-the-ground application. Udongwo and her colleagues already have partners in place in Nigeria through eHealth Africa, who will assist with executing InnoHealth when it launches.
"I actually formed my practicum around InnoHealth," says Udongwo. "I'll be heading there this summer to experiment with the actual technology and current available technologies for diagnosing disease. There's also a validation phase where we'll go into the community with the technology and conduct focus groups … I'll be using what I'm learning in my qualitative research class."
After her practicum this summer and her final year at Rollins, Udongwo plans on taking a year off to ready InnoHealth for the market and apply for medical school. "My long-term goal is to become a traveling infectious disease physician," she says. She notes she may see an MBA in her future as well. If history is any indicator, she'll undoubtedly achieve all she sets her mind to.