Rollins Student 2019 Emory Graduate Student Leader of the Year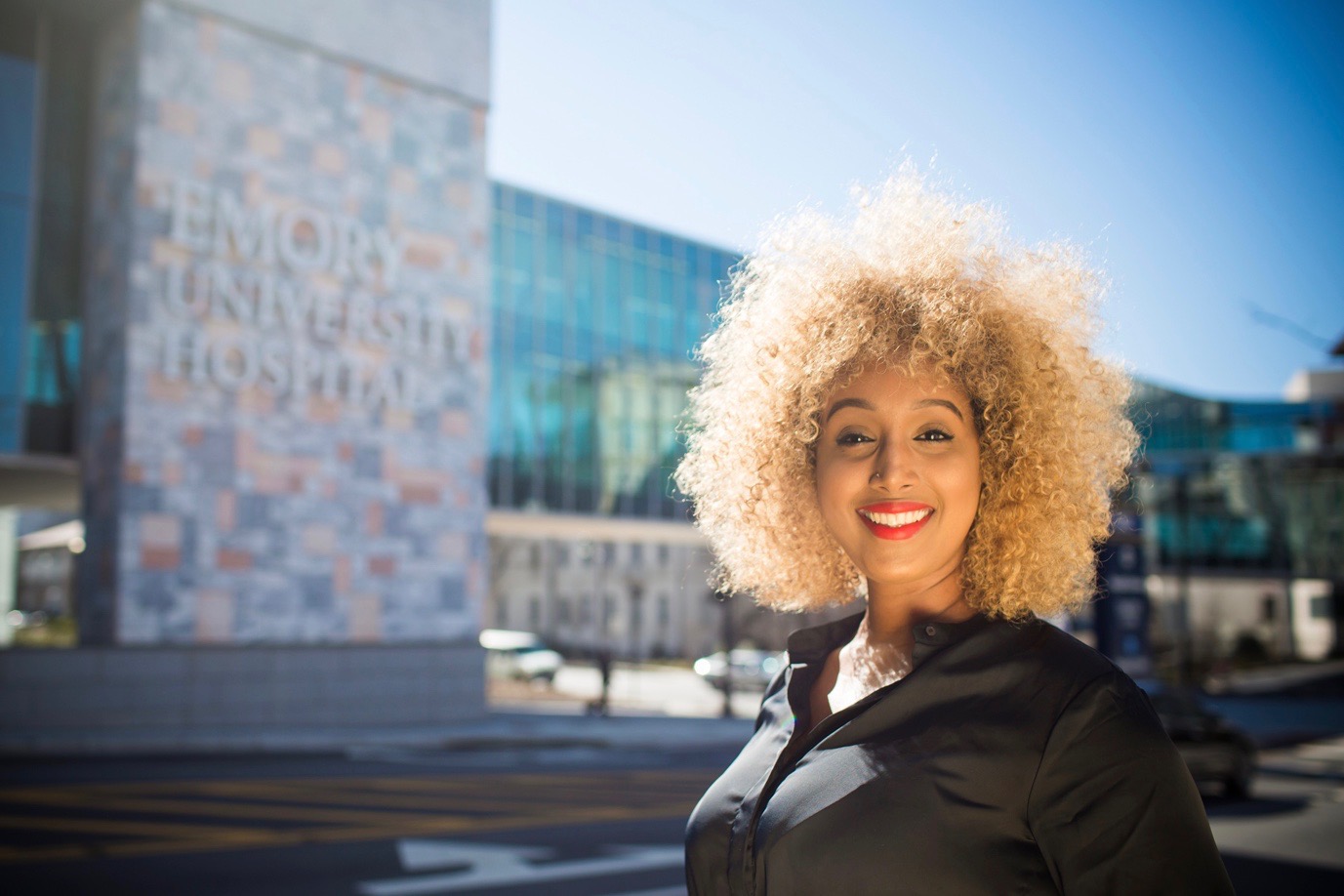 Rosa Abraha has been selected as the 2019 Emory Graduate Student Leader of the Year. Abraha, an MPH student in the Health Policy program at Rollins, was nominated for the award by Kara Robinson, associate dean of admission & student affairs, and received her award April 17, 2019, in the Cox Ballroom during the 2019 Student Leadership & Involvement Awards Reception. 
"I'm thrilled Rosa was selected for this award," says Robinson. "She's a natural leader who possesses that winning combination of determination, empathy, and charisma. She'll leave a lasting impact on public health, as she's done here at Rollins."  
Abraha served as 2018 president of the Rollins Student Government Association (RSGA) and has been an active member of the Emory community throughout her time at Rollins. "I think [serving as RSGA president] just gave me so much perspective about systems thinking," she says. "My big goal in health policy is seeing things from the top-down and understanding the development and implementation of laws and policies that benefit all people, especially underrepresented marginalized populations who are often overlooked in our health care system. I think in so many ways that was mimicked in my role as class president."
Abraha has officially accepted a public health analyst position with the Centers for Disease Control and Prevention's Center for Preparedness and Response.
This award highlights Abraha's dedication to creating an inclusive and welcoming campus environment that makes Rollins student life exceptional. Abraha is beyond humbled and honored to be recognized for her strong character, integrity, and exemplary service to Rollins and the greater Emory community.