Rollins Alumna Receives Sheth Distinguished International Alumni Award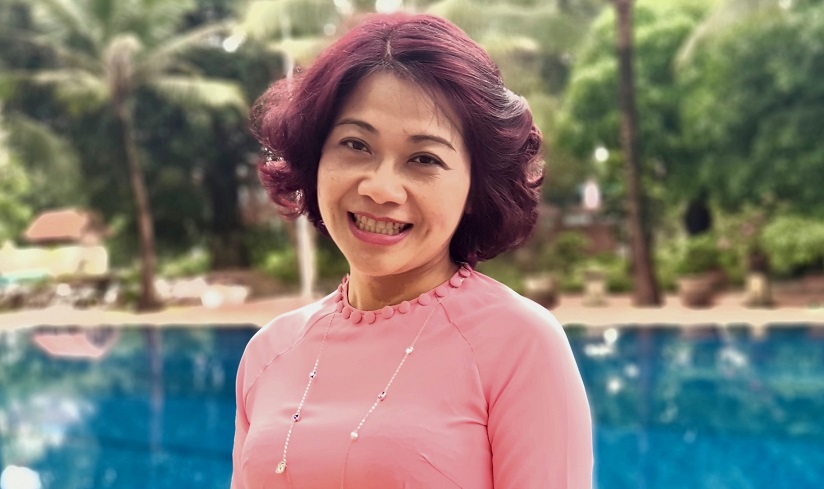 This past November, Rollins alumna Do Mai Hoa was recognized as the 2018 Sheth Distinguished International Alumni Award recipient. The award, established by a generous gift from Madhu and Jagdish Sheth, seeks to recognize Emory's international alumni who are highly distinguished nationally or globally in their professions and who have made outstanding contributions to humanity, science, art, or human welfare. 
"I was surprised to have won this award and am so proud to have received it," says Hoa. 
Hoa's work over more than two decades has helped to establish her as a leader in her field. Her contributions, which primarily center around health management capacity strengthening, have made a tangible difference in Vietnam's public health landscape. 
"This award has inspired my work in medical education reform and provided me with an opportunity to share the achievements, impacts, and lessons of our management capacity strengthening programs to more colleagues and people in Vietnam and other countries," says Hoa.
Hoa received her MPH from Emory in 2002 from the International Health Department (now referred to as the Hubert Department of Global Health). From 2005 to 2015, she worked alongside colleagues at the Hanoi University of Public Health (HUPH) to build a national public health management training network which developed the management competencies of 827 provincial and local HIV program managers. Through project-based learning, these managers completed a total of 218 management improvement projects, more than 90 percent of which had a measurable impact on improving HIV program outcomes throughout Vietnam. "As a direct result of this program, 'strengthening human sector management capacity' was made a priority in Vietnam," says Hoa. In the process, HUPH was designated as the technical lead of the health management strengthening component of a World Bank-supported project titled, "Health Professionals Education and Training for Health System Reforms in Vietnam."
Hoa currently serves as the project coordinator for the Residency Education Reform Project at the Partnership for Health Advancement in Vietnam (HAIVN), a Harvard University-affiliated organization that aims to strengthen health care worker capacity by providing technical assistance, medical education, and assistance strengthening health policies in Vietnam. In this role, she provides technical support to the medical residency training program and coordinates related activities among HAIVN, Harvard Medical School experts, and the Vietnam Ministry of Health as she continues to support medical education and workforce development for health care personnel in Vietnam.
Hoa notes that the skills she developed while studying at Rollins are ones she applies on a daily basis. She adds, "My time at Rollins helped me establish a strong educational foundation in public health and allowed me the opportunity to build an important network of contacts that have been vital to my professional development for more than 20 years."
Hoa was nominated for the Sheth Distinguished International Alumni Award by Michael D. Malison, founder of CDC's Sustainable Management Development Program and was selected for the award by the Emory International Alumni Advisory Board.