Dabney P. Evans recipient of the 2018 ASPPH Early Career Public Health Teaching Award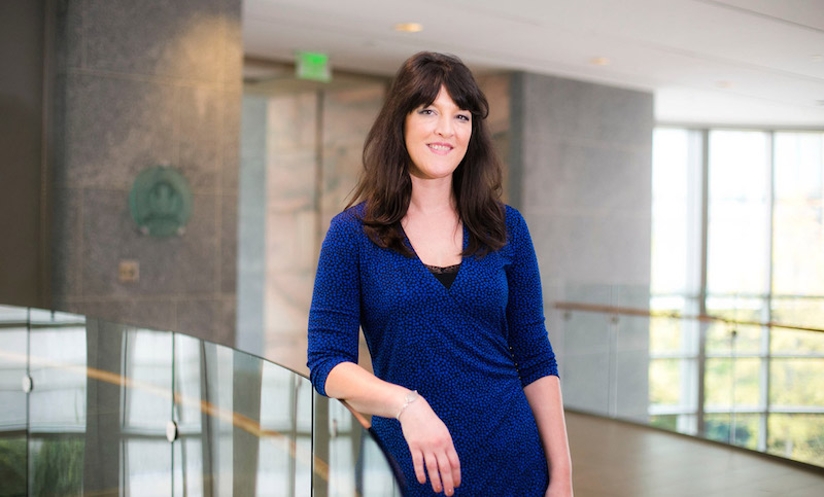 Dabney P. Evans, Ph.D., MPH, assistant professor of Global Health at Emory University's Rollins School of Public Health, has been selected as the recipient of the 2018 Early Career Public Health Teaching Award from the Association of Schools and Programs of Public Health (ASPPH).
The ASPPH Early Career Public Health Teaching Award is presented annually to graduate public health faculty who are in the early stages of their professional careers and are noted for their excellence in teaching, research, and mentorship. Evans will be recognized at the upcoming 2018 ASPPH Annual Meeting, March 7-9, 2018 in Arlington, Virginia.   
Evans' nomination, written by James W. Curran, MD, MPH, the James W. Curran Dean of Public Health at the Rollins School of Public Health, highlighted her work as a teacher in public health promotion and human rights and their application to practice among the most vulnerable populations in domestic and global settings.  
"Teaching about public health is one of my greatest passions and something I feel deeply called to," says Evans. "That is why it is such an honor to be chosen as the recipient of this award." 
Evans is globally recognized for her research, writing and lectures on health and human rights. Among the first to introduce health and human rights into the public health curriculum, Evans' teaching and training activities have impacted more than 19,000 people from 171 countries. She is director of the Center for Humanitarian Emergencies at Emory and executive director of the Institute of Human Rights at Emory.
Evans is the fifth Rollins faculty member to receive this award since 2007 – a testament to the school's legacy of teaching excellence. Past Rollins winners include: Kate Winskell, PhD (2016); Mohammed K. Ali, MBChB, MSc, MBA (2013); Juan Leon, PhD, MPH (2012); and Rob Stephenson, PhD, MSc (2007).