Building a framework for ethics in global health research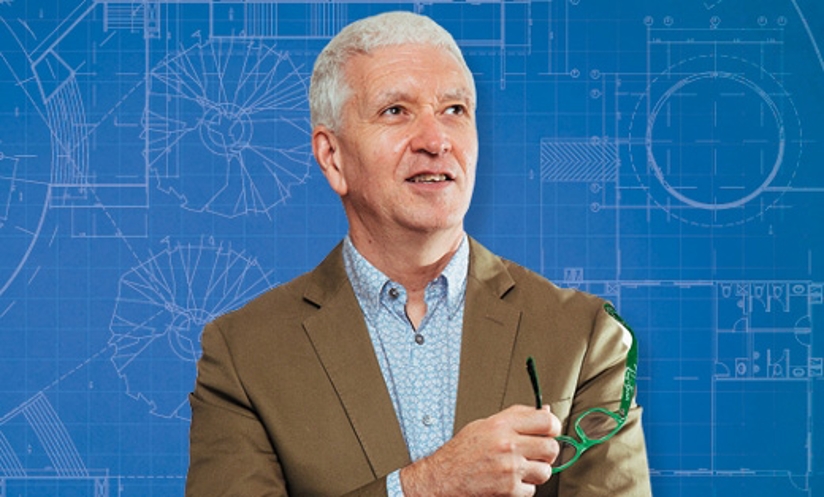 Global biomedical and public health research—whether introducing genetically modified mosquitoes to fight dengue or testing new medicines to prevent HIV transmission from mother to child—is aimed at finding and implementing solutions to some of the world's most pressing health problems. That's obviously a fundamentally ethical pursuit. Isn't it?
Yes, says James Lavery, recently named the first Conrad N. Hilton Professor in Global Health Ethics. But, he adds, failure to understand the social and political context in which the work is being done, or to know and address how stakeholders perceive a project's implications, has the potential to sink even the most well-intentioned, well-funded, otherwise well-designed research study.
Lavery, who is also a faculty member in the Emory Center for Ethics, likens what he does to being an architect. He works with people who may be designing lovely and functional structures to make sure they don't build upon unstable foundations or in unsuitable locations. Consider the mosquito net program that died because the white color of the net represented death in the country where it was being tested. Or the HIV pre-exposure study that was abruptly shut down after the sex workers involved in the study, who felt their concerns had not been taken seriously, staged a protest at an international AIDS meeting. Both projects likely looked great on the blueprint but fell apart in the construction phase.
Global research is especially tricky, says Lavery, since the majority of programs are conducted in low- and middle-income countries by researchers and funding from high-income countries. Researchers face different cultures, different languages, an imbalance of power and knowledge, and, sometimes, lingering distrust and fear of exploitation. Lavery's unique community engagement program addresses those and other problems.
Many bioethicists are philosophers, largely focused on theory and concepts. Although Lavery moves comfortably in that world, his focus is unfailingly practical, based on what works and what doesn't, for scientists and for the communities involved.
Lavery works in the space where core commitments and ethical intentions of global health research are translated into action and preserved through relationships with stakeholders, beginning with the scientists and people who fund them, and extending throughout the communities touched by studies. It's a space far more active and complex than what is usually considered bioethics, he says.
In 2006, the Bill & Melinda Gates Foundation was preparing to put almost half a billion dollars into scientific and biotechnology research to help solve the enormous health problems of the developing world. Hundreds of scientists sent proposals. Creating single-dose vaccines, ones that didn't require refrigeration and could be delivered needle-free. Developing genetic and chemical strategies to deplete or incapacitate disease-transmitting insects. Improving nutrition, curing chronic infections, more accurately measuring disease and health status.
How, Lavery asked himself, would the Gates Foundation deal with the ethical issues that would inevitably arise? He and some Toronto colleagues called to ask. The answer: What do YOU think we should do? The team received a three-month contract and a two-foot stack of 46 proposals under consideration.
Reviewing them, they identified likely issues. ("We were pretty accurate," says Lavery.) They also created a proposal of their own to help deal with those issues. The Gates Foundation funded 43 of the original 46 programs and added a 44th: a $10 million grant—at the time the biggest grant ever made in bioethics—to Lavery and a colleague as principal investigators of the Ethical, Social and Cultural (ESC) Program for the Bill & Melinda Gates Foundation's Grand Challenges in Global Health initiative.
Lavery and the ESC Program moved beyond Grand Challenges to work broadly with the entire Gates portfolio of global health and development, which has culminated in the community engagement program he brought to Emory.