Emory receives record $574.6 million in external research funding for FY 2016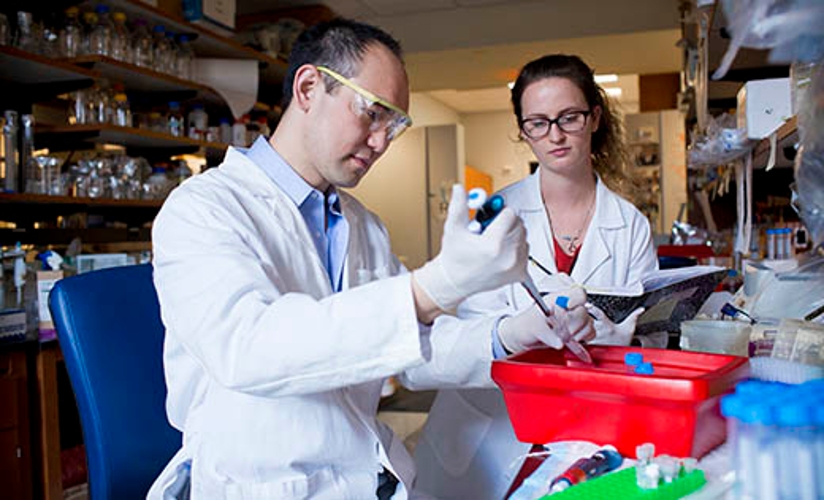 Researchers at Emory University received $574.6 million from external funding agencies in fiscal year 2016. This marks the seventh consecutive year that research funding has exceeded $500 million, and with an increase from $572.4 in FY15, is the largest amount of research funding in Emory's history.
Federal agencies awarded $389.7 million, or nearly 68 percent of the total, led by the National Institutes of Health (NIH) with $333 million in awards. NIH funding represented 85 percent of total federal dollars awarded to Emory.
"We have outstanding faculty throughout the Health Sciences Center who are dedicated and passionate about conducting research that can advance discovery, improve health and save lives," says David Stephens, MD, vice president for research in Emory's Woodruff Health Sciences Center and chair of the Department of Medicine in Emory University School of Medicine. "We are proud of our continuing ability to attract research funding to continue this critical work, despite national economic challenges."
Researchers in Emory's Woodruff Health Sciences Center (WHSC) received more than $540 million in FY16, or nearly 94 percent of the University total, with $364.9 million in federal funding, including $322.2 million from the NIH. The WHSC includes schools of medicine, public health, nursing, Yerkes National Primate Research Center, Winship Cancer Institute and Emory Healthcare.
Emory University School of Medicine received nearly $348 million, the Rollins School of Public Health received $94.8 million, Yerkes National Primate Research Center received $79.1 million and Emory College received $28.7 million in funding. Emory's Nell Hodgson Woodruff School of Nursing received $15.1 million.
"Research funding is increasingly dependent on the development of collaborative research projects that include multiple schools and departments within Emory and with external partners," Stephens notes. "Our research proposals and our discovery results have been greatly improved by partnerships and multidisciplinary efforts."
Examples of Emory's externally funded research projects in fiscal year 2016 include: