For those students matriculating into the RSPH in Fall 2018 and after, please review the information listed under Applied Practice Experience Program. Any student that matriculated into the RSPH  prior to Fall 2018, please review the information listed under Practicum Program.
Applied Practice Experience Program
What is an Applied Practice Experience?
An Applied Practice Experience (APE) is a unique opportunity that enables students to apply practical skills and knowledge learned through coursework to a professional public health setting that complements the student's interests and career goals. The APE must be supervised by a Field Supervisor and requires approval from an APE Advisor designated by the student's academic department at RSPH. To successfully fulfill the APE requirement, students must a) complete a minimum of 200 clock hours in one or two public health agencies, institutions or communities; b) meet student-selected MPH foundational competencies and concentration competencies; c) produce at least 2 deliverables that benefit the APE agency; d) enter and track all APE-related information, deliverables and required approvals in the RSPH APE Portal; and e) registration in the student's Department 595 course (i.e. BSHE 595, BIOS 595, GH 500 etc.) is required in the student's final semester of enrollment.
The student must complete 9 credit hours to become eligible to complete an APE. Before the start of a student's APE, the student must receive departmental approval from the designated APE Advisor in their department.
For the best user experience, please use Mozilla Firefox or Google Chrome.
APE General Deadline Timeline
Start a new APE
| Your Expected Graduation | Start Deadline | Completion Deadline |
| --- | --- | --- |
| May (Spring) | January 30 | April 1 |
| August (Summer) | April 30 | July 1 |
| December (Fall) | August 30 | November 1 |
Examples of past sites where students completed an APE project are: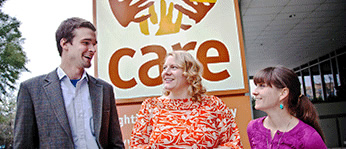 If you matriculated before 2018 and need access to the Practicum system, please send an e-mail to rsphpracticum@emory.edu and we will contact you.