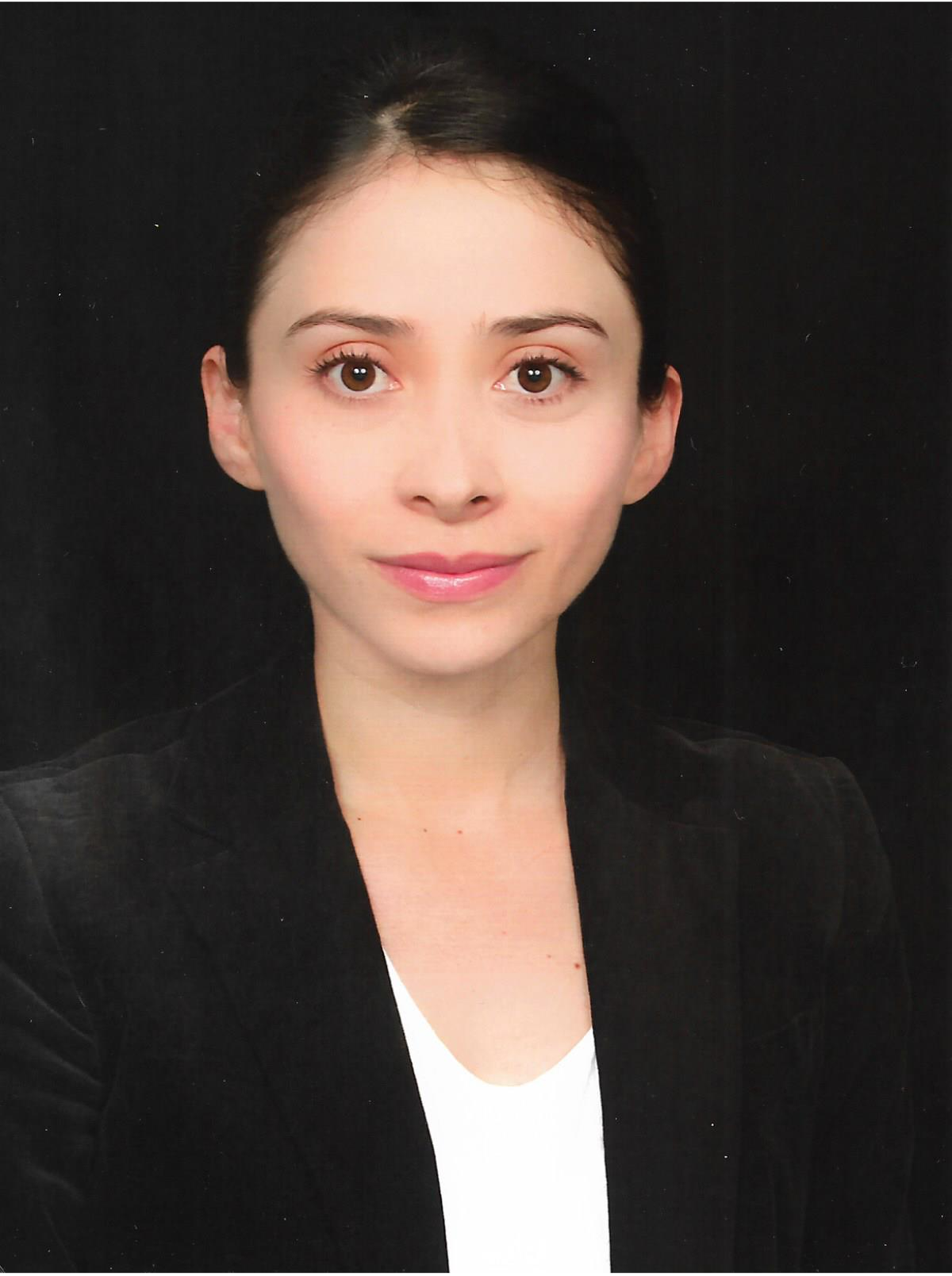 Lucía González Ramírez is a Nutrition and Health Sciences PhD student at the Emory University Rollins School of Public Health. Her research interests focus on the role of nutrition in immunometabolism, particularly with regards to cancer, critical illness, obesity, and diabetes. She is also interested in integrating metabolomics and nutrigenomics towards precision and predictive nutrition.
Prior to beginning her doctoral studies, Lucía worked as a clinical dietitian and a professor in México. She also collaborated as a Research Coordinator in the The GEMM Family Study (Genética de las Enfermedades Metabólicas en México/Genetics of Metabolic Diseases) at its center in Mérida, Yucatán. The GEMM Family Study is a bi-national, multi-center collaborative study of early cardiovascular risk phenotypes of metabolic origin related to type 2 diabetes and the risk of cardiovascular disease.
She believes that only by taking nutrition out of the lab and into the real world can we change our current modalities of health and quality of life.
Areas of Interest
Biomarkers
Cancer Prevention
Clinical Research
Clinical Trials
Diabetes
Genomics
Implementation Science
Nutrition
Obesity Prevention
Education
Bachelor's in Nutrition 2009, Autonomous University of Yucatán
Master's in Clinical Nutrition 2016, National Institute of Public Health (México)
Master's in Administration of Health Institutions 2019, IEU University
Publications
Gallegos-Cabriales EC, Rodriguez-Ayala E, Laviada-Molina HA, Nava-Gonzalez EJ, Salinas-Osornio RA, Orozco L, Leal-Berumen I, Castillo-Pineda JC, Gonzalez-Lopez L, Escudero-Lourdes C, Cornejo-Barrera J, Escalante-Araiza F, Huerta-Avila EE, Buenfil-Rello FA, Peschard VG, Silva E, Veloz-Garza RA, Martinez-Hernandez A, Barajas-Olmos FM, Molina-Segui F, Gonzalez-Ramirez L, Arjona-Villicaña RD, Hernandez-Escalante VM, Gaytan-Saucedo JF, Vaquera Z, Acebo-Martinez M, Murillo-Ramirez A, Diaz-Tena SP, Figueroa-Nuñez B, Valencia-Rendon ME, Garzon-Zamora R, Viveros-Paredes JM, Valdovinos-Chavez SB, Comuzzie AG, Haack K, Thorsell AA, Han X, Cole SA, Bastarrachea RA.

,

2021

,

Replication of Integrative Data Analysis for Adipose Tissue Dysfunction, Low-Grade Inflammation, Postprandial Responses and OMICs Signatures in Symptom-Free Adults.

,

Biology (Basel)

, 16,

1342

Rodriguez-Ayala E, Gallegos-Cabrales EC, Gonzalez-Lopez L, Laviada-Molina HA, Salinas-Osornio RA, Nava-Gonzalez EJ, Leal-Berumen I, Escudero-Lourdes C, Escalante-Araiza F, Buenfil-Rello FA, Peschard VG, Laviada-Nagel A, Silva E, Veloz-Garza RA, Martinez-Hernandez A, Barajas-Olmos FM, Molina-Segui F, Gonzalez-Ramirez L, Espadas-Olivera R, Lopez-Muñoz R, Arjona-Villicaña RD, Hernandez-Escalante VM, Rodriguez-Arellano ME, Gaytan-Saucedo JF, Vaquera Z, Acebo-Martinez M, Cornejo-Barrera J, Huertas-Quintero JA, Castillo-Pineda JC, Murillo-Ramirez A, Diaz-Tena SP, Figueroa-Nuñez B, Valencia-Rendon ME, Garzon-Zamora R, Viveros-Paredes JM, Ángeles-Chimal J, Santa-Olalla Tapia J, Remes-Troche JM, Valdovinos-Chavez SB, Huerta-Avila EE, Lopez-Alvarenga JC, Comuzzie AG, Haack K, Han X, Orozco L, Weintraub S, Kent JW, Cole SA, Bastarrachea RA.

,

2020

,

Towards precision medicine: defining and characterizing adipose tissue dysfunction to identify early immunometabolic risk in symptom-free adults from the GEMM family study.

,

Adipocyte.

, 9,

153-169

Bastarrachea RA, Laviada-Molina HA, Nava-Gonzalez EJ, Leal-Berumen I, Escudero-Lourdes C, Escalante-Araiza F, Peschard VG, Veloz-Garza RA, Haack K, Martínez-Hernández A, Barajas-Olmos FM, Molina-Segui F, Buenfil-Rello FA, Gonzalez-Ramirez L, Janssen-Aguilar R, Lopez-Muñoz R, Perez-Cetina F, Gaytan-Saucedo JF, Vaquera Z, Cornejo-Barrera J, Castillo-Pineda JC, Murillo-Ramirez A, Diaz-Tena SP, Figueroa-Nuñez B, González-López L, Salinas-Osornio RA, Valencia-Rendón ME, Ángeles-Chimal J, Santa-Olalla Tapia J, Remes-Troche JM, Valdovinos-Chavez SB, Huerta-Avila EE, Han X, Orozco L, Rodriguez-Ayala E, Weintraub S, Gallegos-Cabrales EC, Cole SA, Kent JW Jr.

,

2018

,

Deep Multi-OMICs and Multi-Tissue Characterization in a Pre- and Postprandial State in Human Volunteers: The GEMM Family Study Research Design.

,

Genes (Basel).

, 9,

532