Overdue: Reproductive Health, Rights, and Justice for Pregnant People
An overview of the work and learning at Rollins concerning maternal mortality, stillbirth, and abortion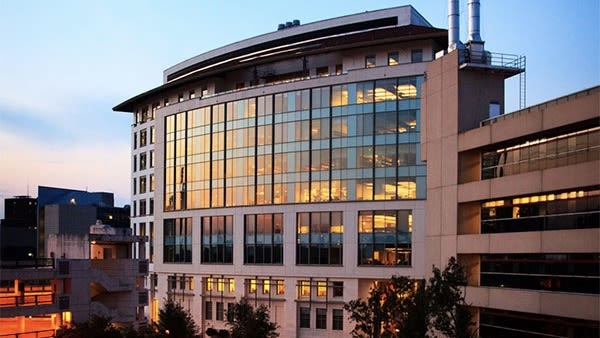 Dedicated focus toward improving women's health—particularly as it relates to maternal mortality and impacts of reproductive choice on health—has long served as a vital component of the research portfolio at the Rollins School of Public Health. Many of the res­­earchers working in these spaces have devoted their lives to improving the lives of women and, following recent legal decisions, this focus is more important now than ever.
On July 20, a federal appeals court reversed the injunction on Georgia HB481, a law that bans abortion in most cases after the detection of fetal cardiac activity, which is typically about six weeks into a pregnancy. While this change will impact women across racial and socioeconomic groups, past research has shown that this ban will disproportionately impact women of color and lower-income households. The anticipated negative public health and socioeconomic implications of these recent decisions are far-reaching and may include increases in maternal mortality rates, depression and anxiety, intimate partner violence, poverty rates, and rates of unsafe abortions.
These recent changes have diminished the rights for many women in the U.S. to legally obtain access to safe abortions. This urgent reality has accelerated the research and educational offerings at Rollins surrounding reproductive health. A sampling of these activities is highlighted here.
Research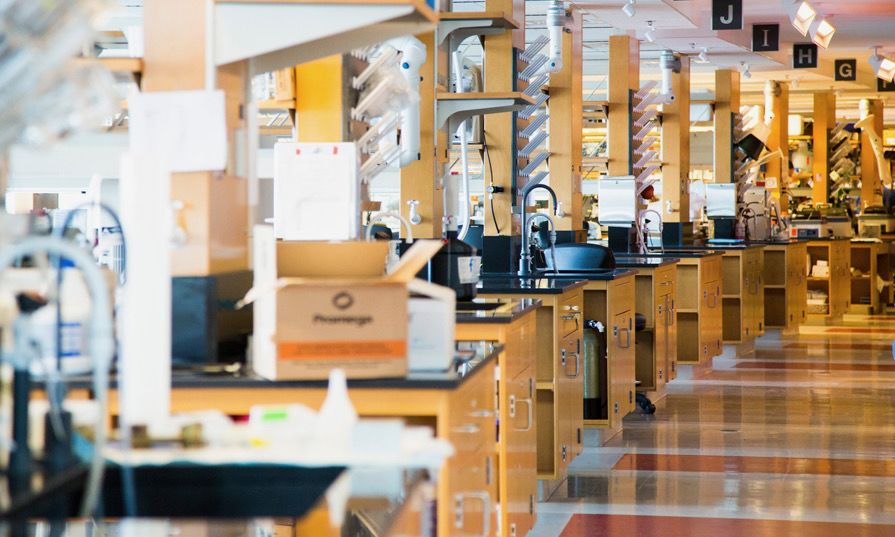 Impact of Restrictive Abortion Policy on Behavior, Birth Outcomes, Women's Health, and Racial Disparities
Rollins researchers study women's reproductive health from a variety of angles, including the impact of restrictive abortion policies on birth outcomes, intimate partner violence, and the abortion provider workforce; racial and ethnic disparities in abortion access and care; the effects of restrictive abortion policies on women's health in global settings, and more.
Related Research
A 2019 study led by Rollins researchers found Congolese women's abortion-related decision-making was shaped by a range of external influences rather than their own independent decisions. Non-autonomous decisions and strict abortion laws influenced the methods used to abort a pregnancy, exposing risks of infection, complication, and fatality. These findings highlight that Congolese women's decisions about their fertility and family planning are constrained by policy and socio-cultural influences. https://pubmed.ncbi.nlm.nih.gov/31034179/
In a study examining the impact of Georgia's 2012 House Bill 954 (HB954)—which prohibited abortions after 22 weeks—by race/ethnicity, the researchers found that although abortion at 22 weeks or more decreased for all groups, under this policy, abortion at less than 22 weeks increased among Black people. The authors write, "Our finding that HB954 had stronger effects on abortion at or after 22 weeks among Black people echoes previous research that shows Black individuals can be affected disproportionately by abortion restrictions." https://www.sciencedirect.com/science/article/pii/S1049386721001420
After constructing a state-level abortion restrictiveness index and looking at restrictive abortion policies across the United States, researchers found that a variation in restrictive abortion policy environments may have downstream implications for birth outcomes (with more babies born preterm or with low birthweight in restrictive states) and increases in abortion restrictions were associated with adverse birth outcomes in three out of four census regions. https://www.sciencedirect.com/science/article/pii/S1049386721001596
A study investigating the racial/ethnic and educational inequities in restrictive abortion policy variation and adverse birth outcomes in the U.S. found abortion restrictions likely increase the risk of preterm birth and low birth weight in infants, and these effects disproportionately affect Black individuals. https://pubmed.ncbi.nlm.nih.gov/34686197/
A study published in 2020 looked at aggregate vital statistics data collected in Georgia from Georgia residents and contiguous state residents obtaining abortions and delivery services in Georgia between 1994 and 2016. Their analysis revealed that neighboring states sought abortions in Georgia later in gestation and may therefore lack affordable, safe, early abortion care in their home states. At the time of this study, abortions were legal in Georgia until 20 weeks post-fertilization.
In the U.S. Southeast, abortion funds are a critical resource for those facing barriers to accessing abortion, but few studies have characterized people seeking abortion fund support. A 2021 study provides a snapshot of a large number of people in the U.S. Southeast who faced financial and logistical barriers to accessing abortion care. Key findings include: 81% of callers were Black, 84% were 18 to 34 years-old, 87% were publicly insured or uninsured, 77% had at least one child already, 64% were no more than 10 weeks along in their pregnancies, 48% resided within 24 miles of an abortion clinic, and 23% were more than 100 miles from the clinic. https://www.mdpi.com/1660-4601/18/7/3813
In a study designed to understand young women's personal experiences of unintended pregnancy in the context of Nicaragua's repressive legal and sociocultural landscape, researchers conducted 10 in-depth interviews with women ages 16-23. Among those interviewed, was a woman who was raped, became impregnated, and almost died from complications related to an unsafe abortion. This woman's story was the focus of a Rollins-authored case study, and demonstrates that an individual's health decisions are not made in isolation, free from the influence of social norms and national laws. The authors present an overview of the key risk and contextual factors that contributed to the subject's experience of violence, unintended pregnancy, and unsafe abortion. https://bmcwomenshealth.biomedcentral.com/articles/10.1186/s12905-019-0771-9#Sec6
A study developed to distinguish and characterize the arguments and tactics used by legislators and community members in support of Georgia's early abortion ban, found that arguments were furthered through appropriation by misrepresenting medical science and co-opting the legal successes of progressive movements. This analysis provides an initial understanding of evolving early abortion ban strategy and its tactics for challenging established legal standards and precedent. The authors stress that opponents of abortion bans should attempt to understand, deconstruct, and analyze anti-abortion messaging to effectively combat it.
https://www.tandfonline.com/doi/full/10.1080/26410397.2019.1686201
A study seeking to understand the decision-making processes of Georgia's legislators in terms of abortion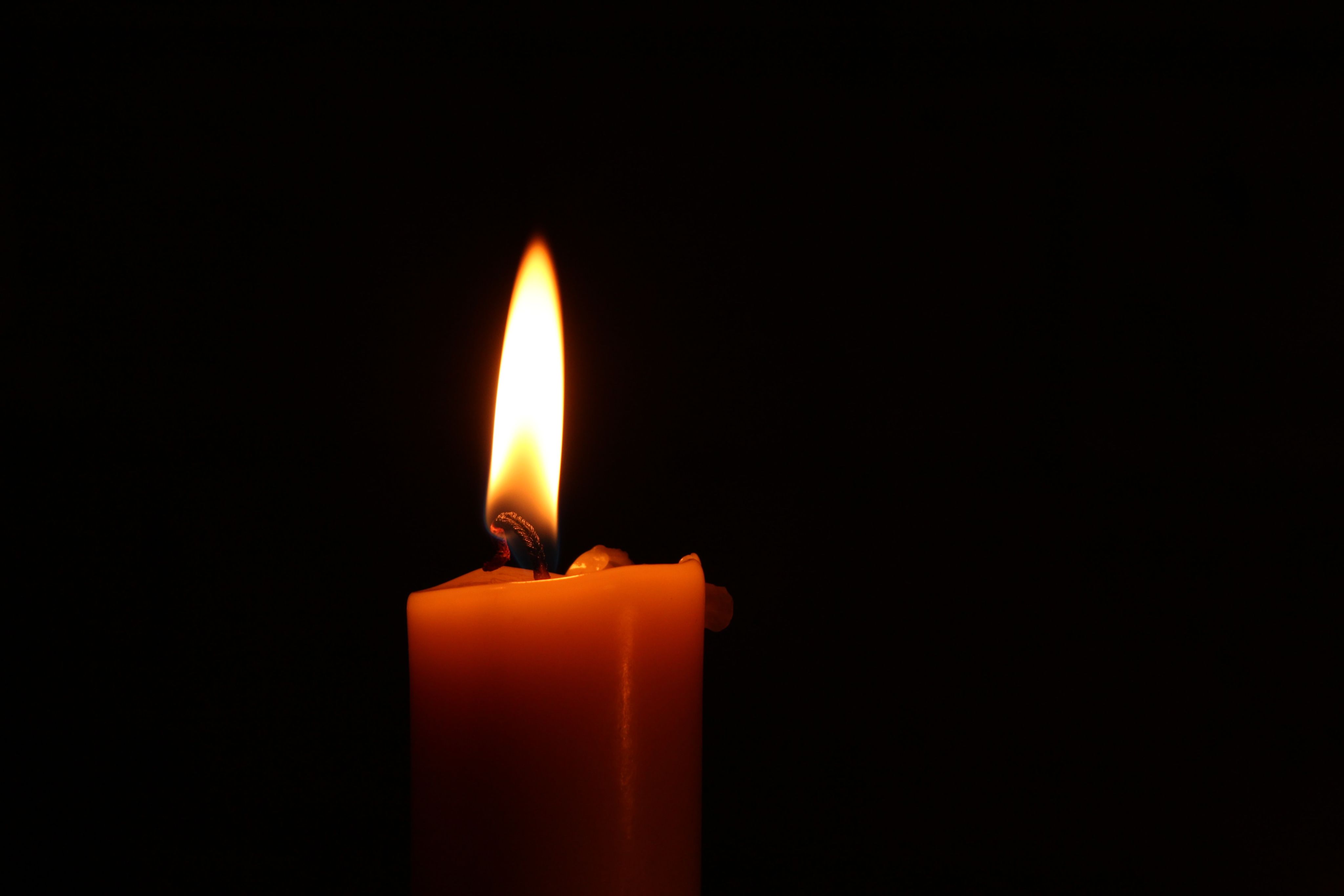 Maternal Mortality
Rates of pregnancy-related deaths have been on the rise in the United States with an average of 17.3 deaths per 100,000 live births in 2018 according to CDC data from the Pregnancy Mortality Surveillance System. Non-Hispanic Black women experience a disproportionate level of mortality with 41.4 deaths per 100,000 births. Georgia ranks third in maternal mortality rates behind Kentucky and Alabama, with Black women dying at three times the rate of white women.
Related Research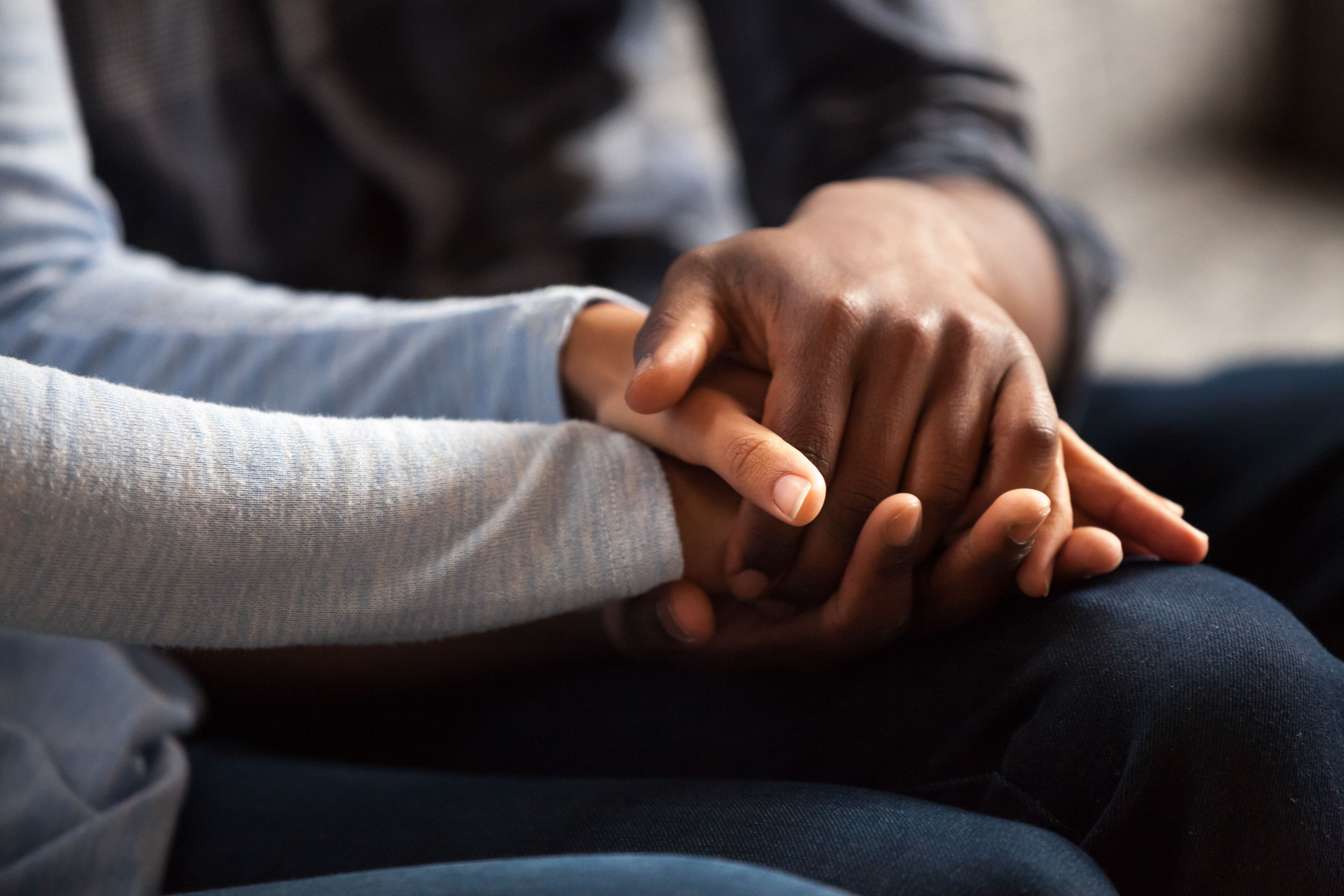 Stillbirth
Each year, more than 21,000 babies are stillborn in the United States. That's double the number of deaths of those lost to sudden infant death syndrome (SIDS), and comes out to approximately one in 165 births. While progress has been made for other causes of infant mortality—like SIDS—progress in prevention, research, and awareness in the U.S. lags behind that of other high-income countries. According to research, only 10 percent of stillbirths are due to genetic causes and approximately 25 percent of stillbirth deaths in the United States are preventable.
Although stillbirths have remained in the shadows in the United States, parent advocates are working to address this family health crisis through legislation. The SHINE for Autumn Act passed the US House of Representatives with overwhelming bipartisan support, and has been introduced in the US Senate. This bill would increase stillbirth education and awareness, improve data collection, and provide funding to train more physicians to conduct evaluations to understand why a stillbirth happened.
Related Research
Centers, Funds, and Groups Committed to Reproductive Health and Justice
Center for Reproductive Health Research in the Southeast (RISE)
Among the groups affiliated with this research scope is the Center for Reproductive Health Research in the Southeast (RISE), which strives to, improve reproductive health and equity of people in the U.S. Southeast through transdisciplinary research.
Led and staffed by a number of Rollins faculty, postdoctoral fellows, and collaborative partners, the center contributes to public knowledge through research, mentorship, and partnerships.
Current research projects include: Building Capacity for Full Spectrum Doula Care in Communities of Color Across Georgia, Evaluating Community and Clinical Impact of the Georgia Medication Abortion Project for Black and Latinx Women in Metro Atlanta, Evaluation Implementation of Telehealth Services for Medication Abortion and Contraceptive Provision in the Southern US, Sexual and Reproductive Healthcare in the Asian-American and Pacific Islander (AAPI) Community: Understanding Barriers to Access, and Understanding Access to Abortion-Related Services in the Southeastern US.
Download fact sheets developed by RISE.
The GEMMA Fund
Every year, 25 million unsafe abortions occur worldwide, contributing to approximately 13 percent of maternal deaths. To encourage scholarship and prevent global maternal deaths from unsafe abortions, Dr. Roger and Susan Rochat established the endowed GEMMA fund. The GEMMA Fund is dedicated to preserving the GEMMA Seminar at Rollins and advancing GEMMA's mission worldwide by sponsoring student practical experiences in research related to maternal mortality from abortion.
The GEMMA Seminar, taught each spring at Rollins, trains an ever-growing community of young professionals from diverse backgrounds who are called to advance the field of sexual and reproductive health through research, education, and collaboration.
The Maternal and Child Health Center of Excellence
The Maternal and Child Health Center of Excellence (CoE) is part of a network of 13 CoEs across the country funded by the Health Resources & Services Administration. The center strives to improve the health of birthing people, infants, children, youth, and their families by training future and current MCH practitioners.
Student Organizations
Students find opportunities to engage in community activism and education efforts through Rollins student organizations including the Emory Reproductive Health Association, Queer/Trans Collaborative at Rollins, and Students for Social Justice. Brief descriptions of each organization's mission are included below:
Emory Reproductive Health Association (ERHA)
ERHA promotes reproductive health and rights awareness through community outreach, research and fundraising locally and globally. The purpose of ERHA is to increase awareness of current local and global reproductive health issues through educational outreach through guest speakers, films, and distribution of information; actively engage in the Emory and Atlanta communities by volunteering with local organizations focused on disparities in reproductive health; and to fundraise for reproductive causes, more specifically the GEMMA fund.
Students for Social Justice (S4SJ)
S4SJ is a network of students committed to equity, change, and social justice within our personal, academic, and professional lives. S4SJ seeks to create a network of diverse friends and coworkers in order to form coalitions which bring a social justice framework to various topics; and to mobilize students for action, advocacy, and community engagement.
Queer/Trans Collaborative at Rollins (QTC)
QTC is a consortium of LGBTQ+ (lesbian, gay, bisexual, transgender, queer, and other fluid identity) individuals connected to Rollins. QTC is committed to increasing visibility, academic discourse, networking opportunities, future leaders, and solidarity among LGBTQ+ persons.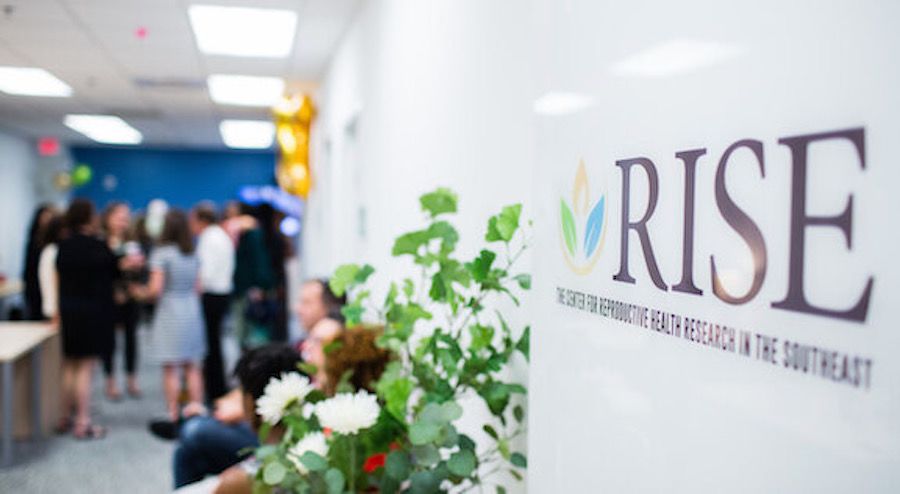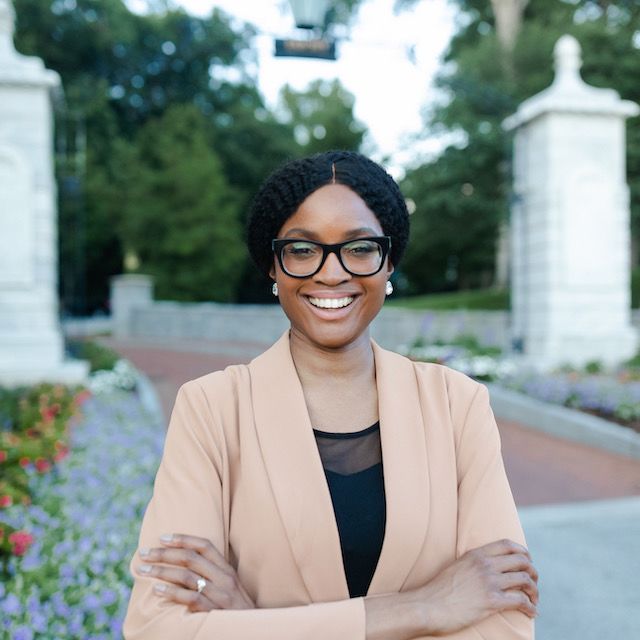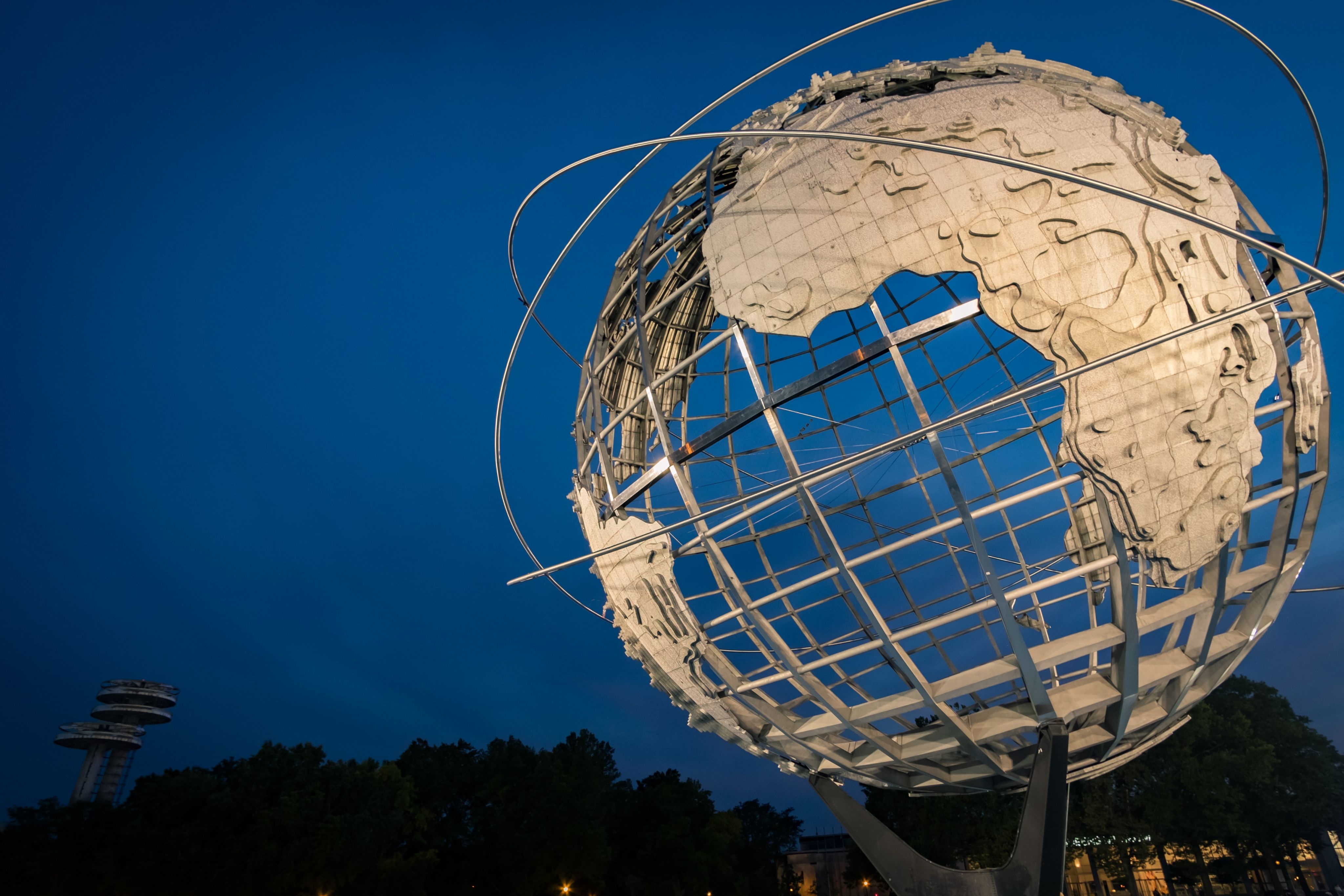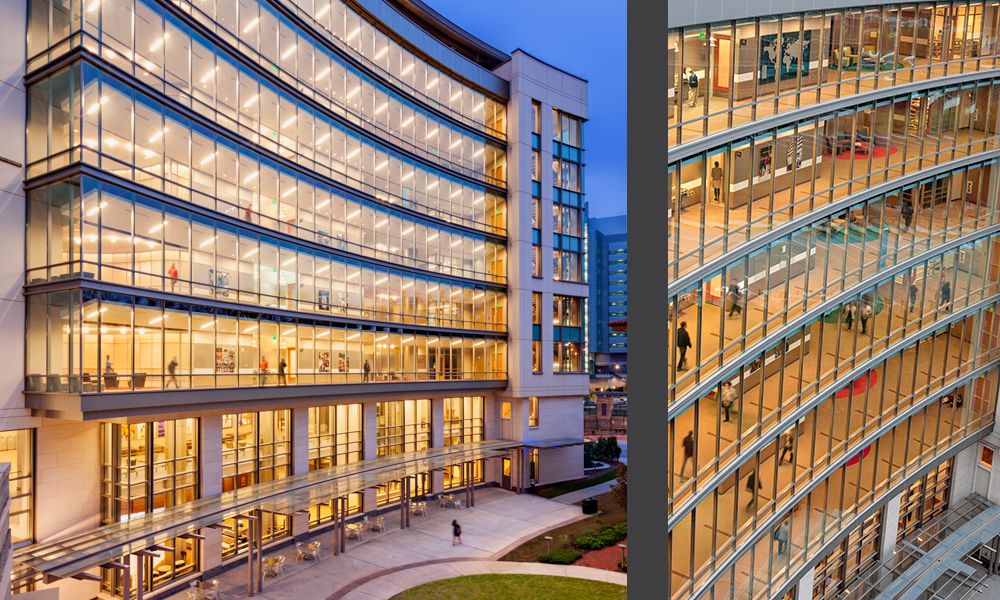 Thought Leadership
Rollins faculty and staff are regularly tapped by local, regional, and national media to serve as experts for stories related to public health, including abortion-related content. Additionally, faculty often draw from their research and career expertise to influence public scholarship through op-eds and public speaking opportunities.
Members of the media: please contact news@emory.edu to coordinate interviews with Emory experts.
In August 2022, Drs. Sarah Blake, Dabney P. Evans, and Subasri Narasimham served as featured speakers at the Georgia Legislative Caucus Symposium to present their research in the context of the current abortion landscape in Georgia.
The Emory Wheel: The Aftershock of Roe's Downfall: Federal Court Approves Heartbeat Bill in Georgia https://emorywheel.com/the-aftershock-of-roes-downfall-federal-court-approves-heartbeat-bill-in-georgia/
AJC: Georgia and Abortion Without Roe: Comparing 1972 and Today https://www.ajc.com/news/georgia-and-abortion-without-roe-comparing-1972-and-today/4VGVZ7LU2VDMRGCQ4IEVGLYIWQ/
Capital B Atlanta: With Georgia's Six-Week Abortion Ban, Black Women Face Dire Consequences https://atlanta.capitalbnews.org/abortion-six-week-ban/
NBC News: After Roe, Doctors Grapple with Limits on the Care They Can Provide https://www.nbcnews.com/health/womens-health/roe-doctors-grapple-limits-placed-care-can-provide-rcna38480
CNN: How Outlawing Abortion Could Worsen America's Maternal Mortality Crisis https://www.cnn.com/2022/05/10/us/maternal-mortality-roe-wade-abortion-access/index.html
STAT: These Researchers Study Abortion in States Likely to Ban it. That Will Make Their Jobs Even Harder. https://www.statnews.com/2022/06/21/abortion-access-research-texas-wisconsin/
GPB: Political Rewind -Panel Discussion on Roe v. Wade (Narasimhan starts at 20:30). https://www.gpb.org/news/2021/12/01/political-rewind-dickens-wins-atlanta-runoff-scotus-hears-arguments-in-landmark
GPB: Political Rewind: Federal Court Considers Restrictive Ga. Abortion Law (Narasimhan starts speaking at 5:05). https://www.gpb.org/news/2021/09/24/political-rewind-federal-court-considers-restrictive-ga-abortion-law-kemp-calls
The Hill: Abortion Deserts Could Come with Supreme Court's Next Case
https://thehill.com/opinion/civil-rights/556119-abortion-deserts-could-come-with-supreme-courts-next-case/?rl=1
Ms. (op-ed): In His First Days, Biden Can Make a Difference in Domestic Abortion Policy https://msmagazine.com/2021/01/26/biden-abortion-global-gag-rule-womens-health/
TIME: Here's How Conservatives are Using Civil Rights Law to Restrict Abortion https://time.com/5753300/heartbeat-bill-civil-rights-law/
The American Prospect (op-ed): Georgia Anti-Abortion Supporters Used Misleading Tactics to Promote Early-Abortion Bans https://prospect.org/health/georgia-anti-abortion-supporters-used-misleading-tactics-to-/
Newsweek: Anti-abortion Supporters of Georgia's 'Heartbeat Bill' Say Fetuses Face Same Civil Rights Issues as LGBT and Black Americans https://www.newsweek.com/anti-abortion-georgia-heartbeat-bill-fetus-civil-rights-lgbt-black-americans-1479800
Ms. (op-ed): Life Under an Abortion Ban
https://msmagazine.com/2019/07/15/life-under-an-abortion-ban/
Georgia Health News (op-ed): New Federal Regulations Will Seriously Undermine Family Planning Services
https://www.georgiahealthnews.com/2019/04/federal-regulations-undermine-family-planning-services/
The Hill (op-ed): Georgia Heartbeat Bill is Dangerous for Women Nationwide
https://thehill.com/opinion/healthcare/434372-georgias-heartbeat-abortion-bill-is-dangerous-for-women-nationwide/
Rollins Experts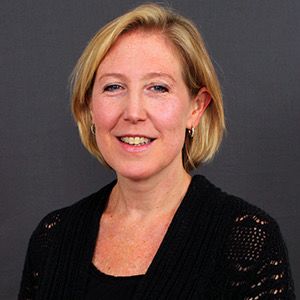 Sarah Blake, PhD, MA
Research Associate Professor and Director of Graduate Studies, Department of Health Policy and Management
Sarah Blake's work addresses the delivery and financing of reproductive and maternal health care services for low-income and uninsured women. She uses a health equity lens to explore strategies for eliminating health disparities in women's health through policy and programmatic solutions. She is a current member of the Georgia Maternal Mortality Review Committee.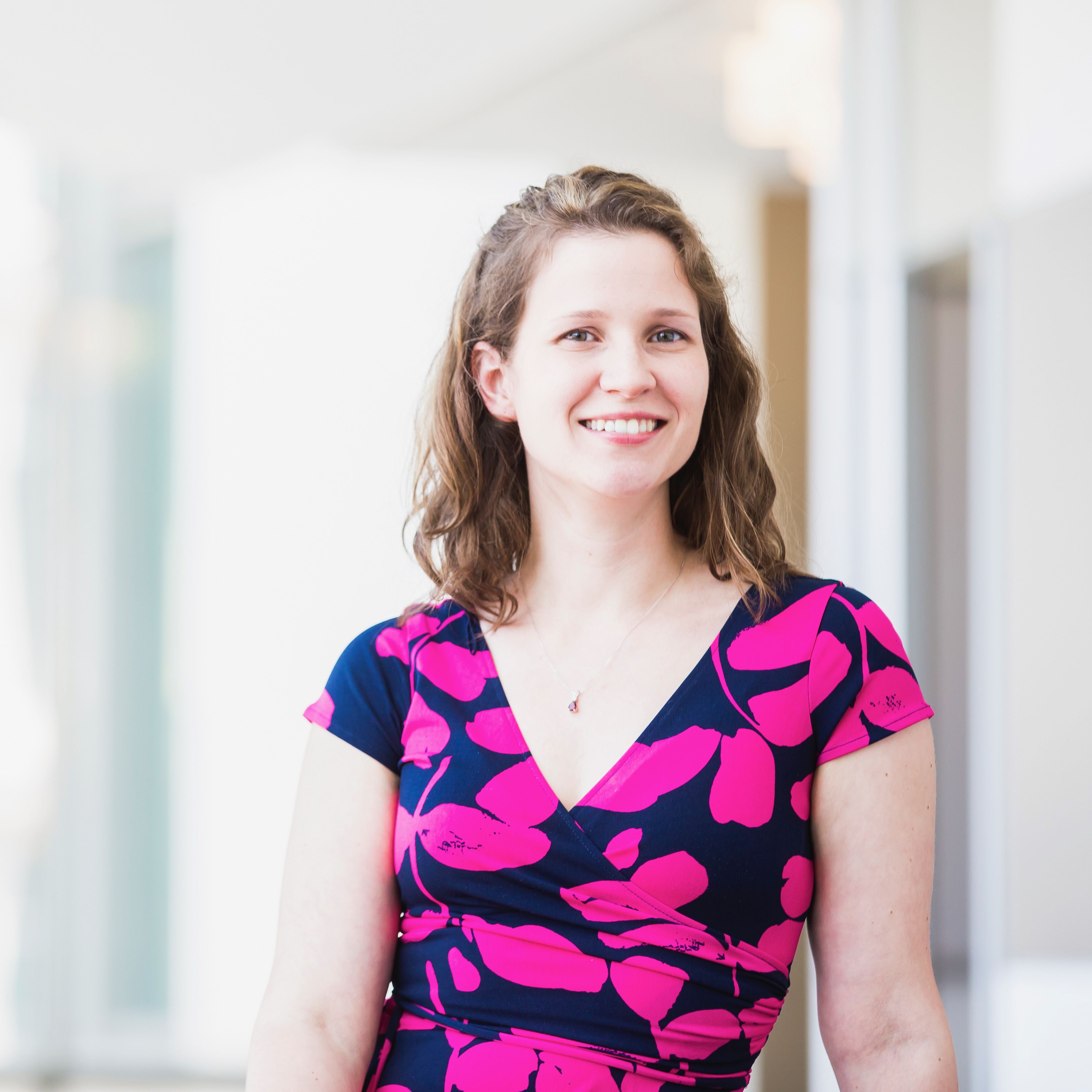 Lauren Christiansen-Lindquist, PhD, MPH
Research Assistant Professor, Department of Epidemiology
Lauren Christiansen-Lindquist is a maternal and child health epidemiologist, with particular expertise on stillbirth in the United States. Her research interests include stillbirth prevention, and improving both stillbirth reporting and the care that families' receive around the time of a loss. Christiansen-Lindquist led the first study to create a new surveillance system for stillbirth in the United States.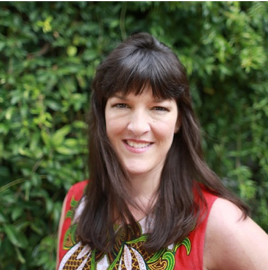 Dabney P. Evans, PhD, MPH
Associate Professor, Hubert Department of Global Health
Dabney Evans is a mixed-methods researcher focused on the health and human rights of women and girls. Evans' current research projects focus on gender-based violence, and sexual and reproductive health and rights. Her global research portfolio includes projects on: intimate partner violence during the COVID-19 pandemic (US); the commercial sexual exploitation of children (US); femicide prevention (Brazil); and femicide perpetration (Argentina). An editor of the text, Rights-Based Approaches to Health, Evans has advanced human rights discourse across a range of public health issues. Her public scholarship has appeared in the Pacific Standard, the Atlanta Journal- Constitution, Ms. Magazine and The Hill, where she is a regular contributor. In 2015, she presented a TEDx talk.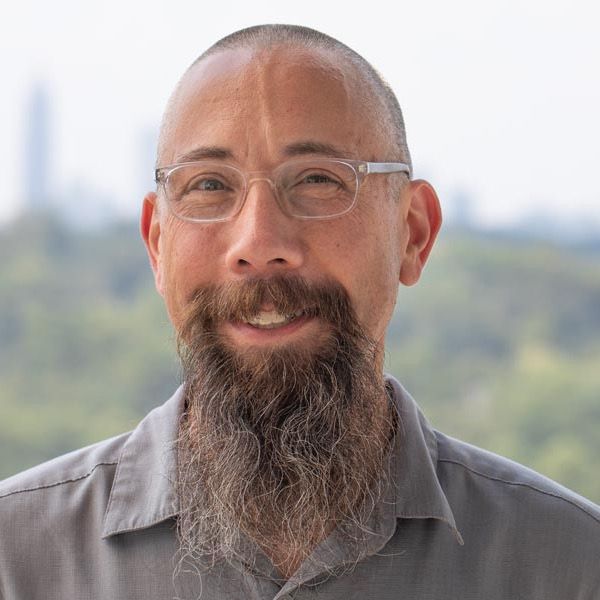 Michael Kramer, PhD, MMSc
Associate Professor, Departments of Epidemiology and Behavioral, Social, and Health Education Sciences
Michael Kramer is a social epidemiologist with particular interest in maternal and child health populations and life course processes. His current research and teaching interests fall in the intersecting areas of social determinants of health, maternal and child health, and spatial analysis. He is both a leader and collaborator on a range of projects supported by the Georgia Department of Public Health, CDC, and NIH that focus specifically on health equity and addressing racial, ethnic, and geographic disparities in pregnancy related mortality and morbidity. He is a former co-chair of the Georgia Maternal Mortality Review Committee.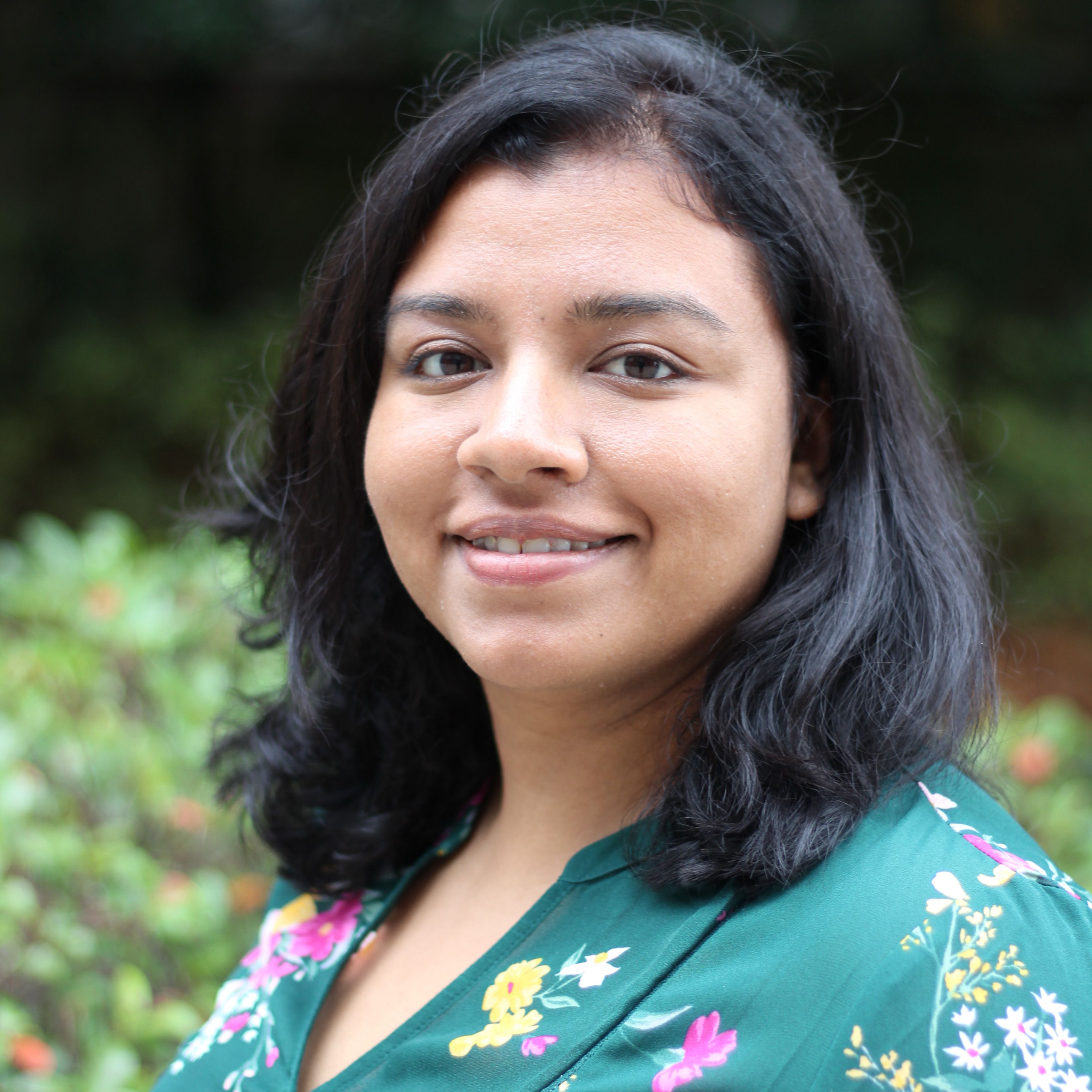 Subasri Narasimhan, PhD, MPH
Research Assistant Professor, Hubert Department of Global Health
Subasri Narasimhan is a public health social scientist specializing in sexual and reproductive health, maternal and child health, and intimate partner violence in Sub-Saharan Africa, Asia, and the Southeastern US. She completed her PhD in Community Health Sciences at the University of California Los Angeles Fielding School of Public Health where she was a Bixby Doctoral Fellow, Child and Family Health Trainee, and a Eunice Kennedy Shriver NICHD Pre- Doctoral Trainee. She came to Emory as a Postdoctoral Fellow at the Center for Reproductive Health Research in the Southeast (RISE) where her work centered on employing mixed and multi-level methodology to study the impact of policy restrictions on abortion provision and contraceptive use on the health and wellbeing of women.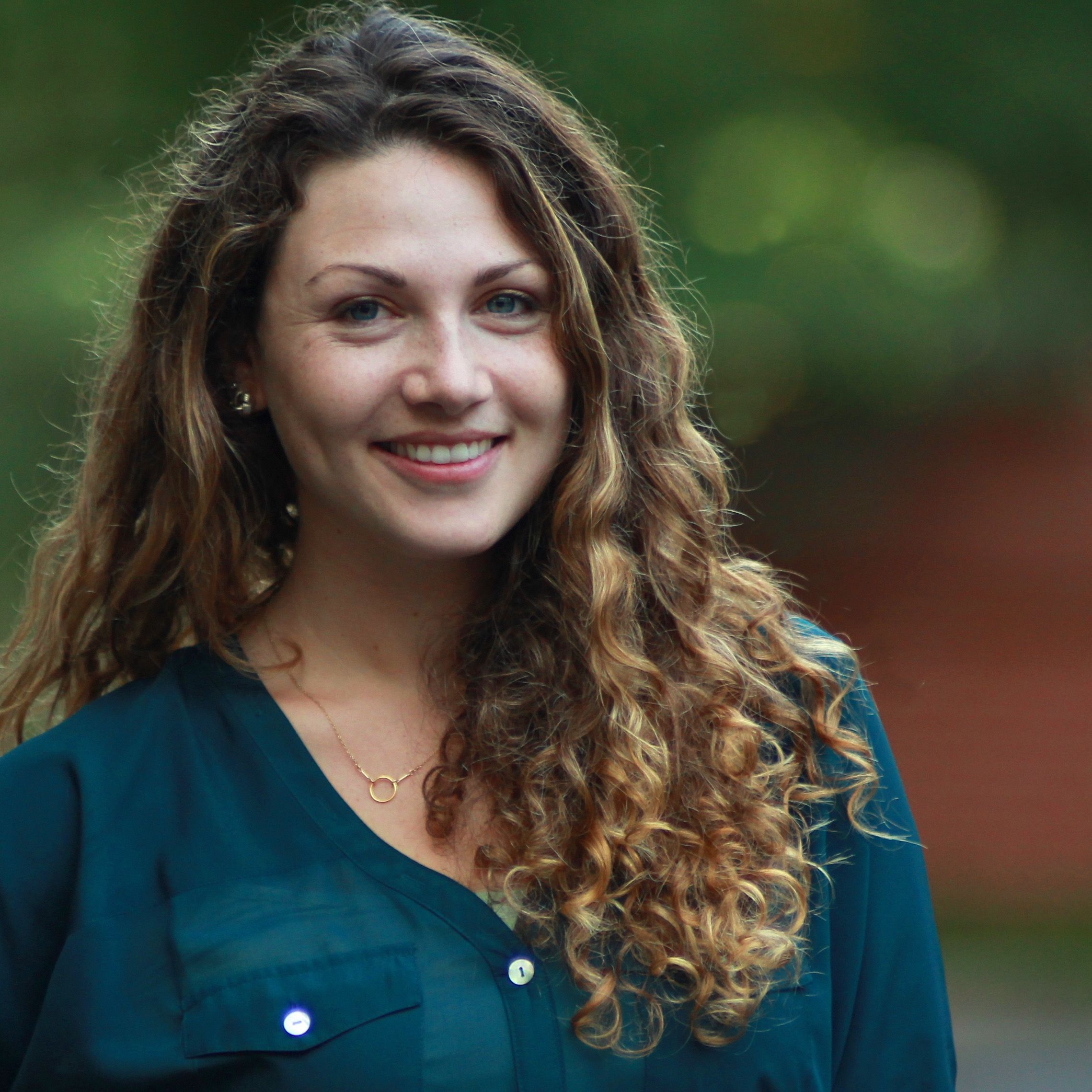 Anna Newton-Levinson, PhD, MPH
Post-Doctoral Research Fellow, Department of Health Policy & Management and Hubert Department of Global Health
Anna Newton-Levinson is a FIRST postdoctoral fellow in the Department of Health Policy and Management and the first GEMMA Scholar in the Hubert Department of Global Health . Newton-Levinson's work has focused extensively on research and evaluation related to sexual and reproductive health services and includes prior work with: UCSF, CARE, and the Centers for Disease Control and Prevention. Her current research interests focus on equitable access to sexual and reproductive health services, workforce, as well as in mixed methods research and complex program evaluation. Previously, she directed a five-year multi-state evaluation of a Planned Parenthood program aimed at increasing access to family planning and abortion services in the Southern United States. Her recent research employs mixed methods to explore the interplay between low-income women's lived experiences and contraceptive care-seeking to identify elements that facilitate equitable access to contraceptive services in the Southeast. She is currently collaborating on two studies on abortion in the Southeast including one on abortion education and the other on telehealth medication abortion implementation.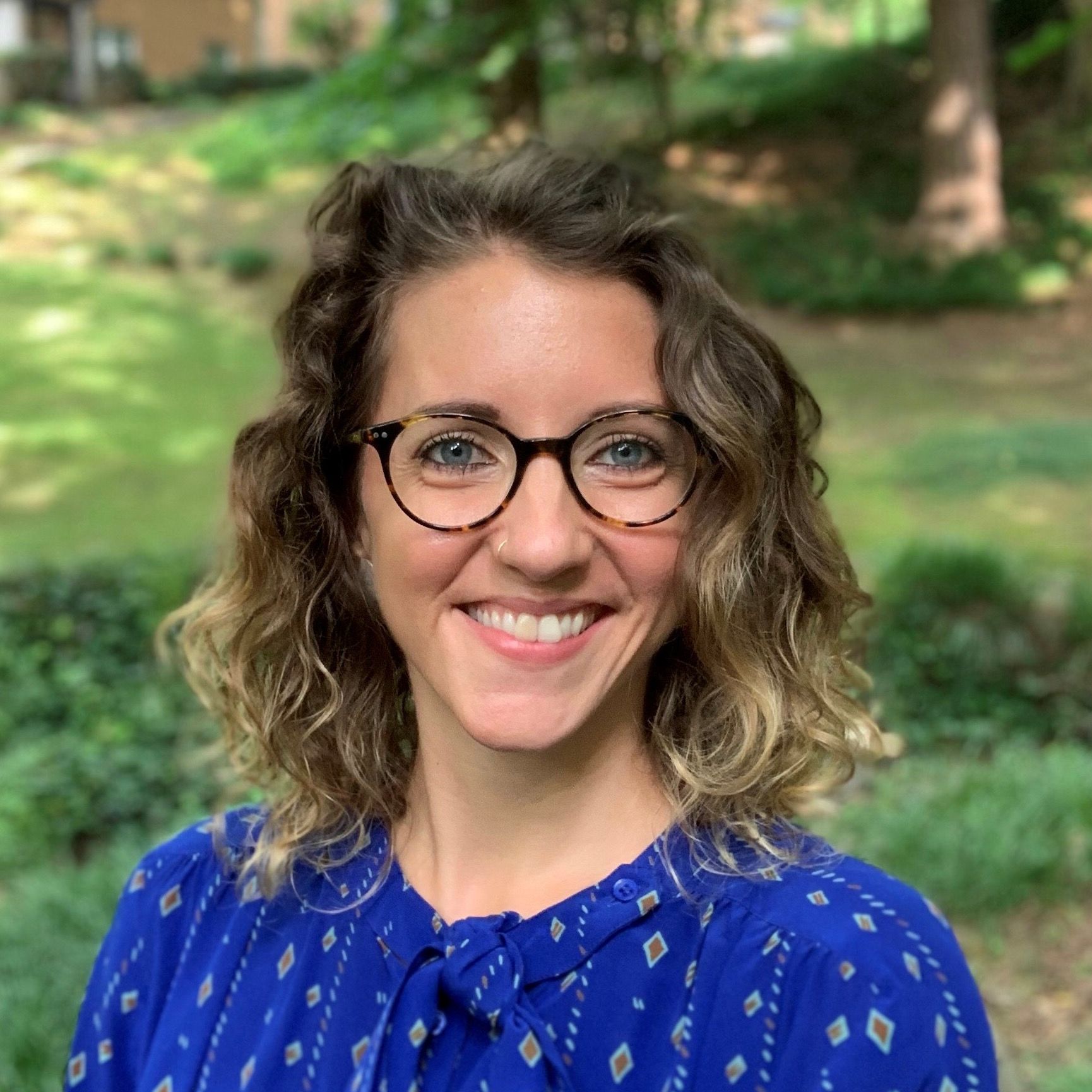 Sara K. Redd, PhD, MSPH
Post-Doctoral Research Fellow, Department of Health Policy & Management
Sara K. Redd is a postdoctoral fellow with RISE and in the Department of Health Policy and Management at the Rollins School of Public Health. As a health services researcher and public health scientist, Dr. Redd's research sits at the intersection of health policy and social science, with an explicit focus on examining the effects of domestic sexual and reproductive health (SRH) policies on the health and wellbeing of people capable of pregnancy in the United States. She employs a socioecological framework and Reproductive Justice lens in her work, examining how sociopolitical systems and structures affect SRH access and service utilization and thereby reinforce or ameliorate inequities in SRH, paying special attention to those living in the South.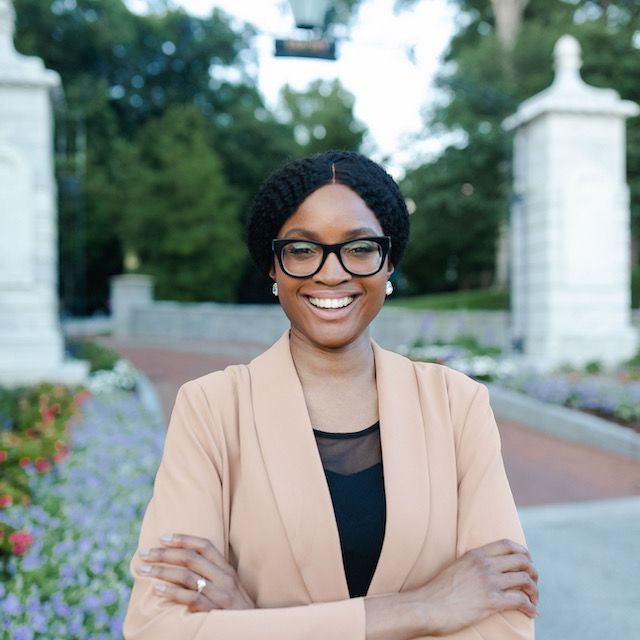 Whitney Rice, DrPH, MPH
Rollins Assistant Professor, Department of Behavioral, Social and Health Education Sciences
Whitney S. Rice is a Rollins Assistant Professor in the Department of Behavioral, Social and Health Education Sciences at the Emory Rollins School of Public Health, and director of RISE. Rice leverages training and transdisciplinary expertise from health care organization and policy, health services research, and maternal and child health disciplines in the pursuit of greater equity in sexual and reproductive health outcomes, care delivery, and scholarship. Her research program to date has examined implications of social and structural determinants (e.g., stigma, discrimination, policy change) of psychosocial and health outcomes as well as healthcare access and use, particularly in family planning, HIV prevention, and perinatal health settings. Dr. Rice is committed to patient and stakeholder-centered production and translation of scientific evidence, and to the mentorship and inclusion of trainees in this work.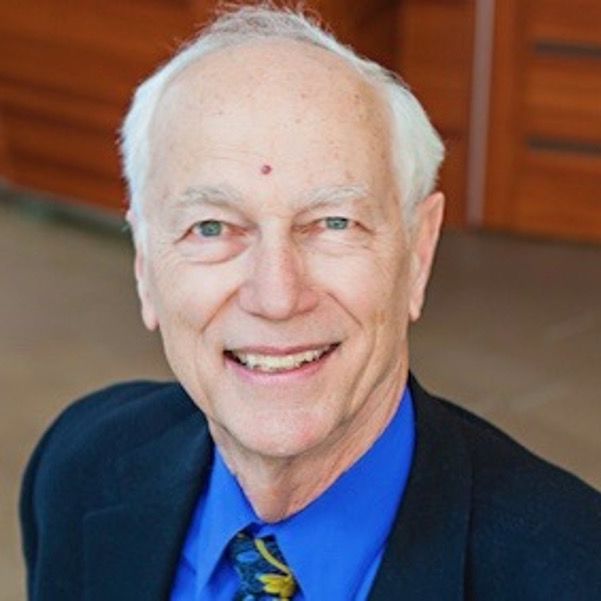 Roger Rochat, MD
Professor Emeritus, Hubert Department of Global Health and Department of Epidemiology
Roger Rochat's life's work revolves around applying public health sciences, including epidemiology, to enhance the health of families, women and children. His special interest has been in the resolution of reproductive health problems, including maternal and infant mortality and morbidity. He has 10 years experience developing epidemiology capacity on maternal and child health in state health departments and 10 additional years experience consulting with state health departments. In 2009, he established an endowed fund at Rollins to support students engaged in the Global Elimination of Maternal Mortality from Abortion, the GEMMA fund. He helped establish and has served as the faculty advisor for the student organization, Emory Reproductive Health Association, for 15 years. Since 2010, he has taught the GEMMA Seminar, a unique public health course, to help equip students to achieve GEMMA.
Students interested in designing their coursework around women's health, and reproductive health in particular, can specialize their degree through the Hubert Department of Global Health's concentration in Sexual and Reproductive Health. Students and faculty in the concentration explore topics in reproductive health, sexual health, and population studies.
In addition to Rollins core and departmental requirements (outlined HERE) , the Sexual and Reproductive Health and Population Studies concentration requires a minimum of six credits from the following electives (GH 530 GEMMA Seminar: The Global Elimination of Maternal Mortality from Abortion; GH 541 - Technology of Fertility Control; GH 559 - Gender and Global Health; GH 569 - Population Dynamics, International Development and Health; GH 585 - Gender Based Violence in Global Perspective).
The Certificate in Maternal and Child Health, is facilitated by the Maternal and Child Health Center of Excellence, and is open to enrolled master's and doctoral students. To fulfill the requirements for the MCH Certificate, students must take 3 core courses, a life-course elective, and a management and policy elective. Additionally, their applied practice experience and culminating experience (e.g. capstone or thesis) must be MCH related.
https://mch.emory.edu/current-students/curriculum/
Additional specific classes related to the topics of abortion and reproductive health include:
HPM 569- Women's Health Policy
GH 539: Sexual and Reproductive Health Program Management
EPI 569- Maternal Child Health Foundations Course
EPI 746- Reproductive Epidemiology