Return to Faculty Listing
Shivani A.
Patel
Asst Professor
Assistant Professor
Faculty, Global Health
Jointly Appointed, Epidemiology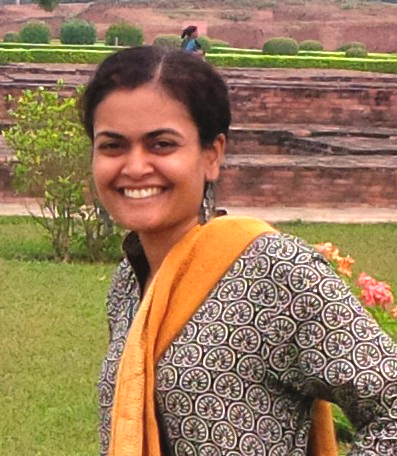 Shivani A. Patel is a social epidemiologist who received her MPH from the University of Michigan and her PhD from the Johns Hopkins Bloomberg School of Public Health. She came to Emory as post-doctoral fellow in 2013 and is currently Rollins Assistant Professor in the Hubert Department of Global Health. Her research is guided by an overarching interest in describing and understanding disparities in cardio-metabolic disease morbidity and mortality globally, with particular focus on South Asia. To that end, she investigates the role of ethnic background, contextual factors (such as historical undernutrition, urbanization, migration, geography), and early life disadvantage in influencing cardio-metabolic disease profiles. She actively works in the area of cardio-metabolic health disparities in the United States.
Areas of Interest
Cardiovascular Diseases
Community Health & Development
Global Health
Social Epidemiology
Education
PhD 2013, Johns Hopkins Bloomberg School of Public Health
Masters of Public Health 2003, University of Michigan
Courses Taught
GH 523: Quantitative Data Analysis
Affiliations & Activities
Dr. Patel is a member of the Emory Global Diabetes Research Center. Dr. Patel also holds an adjunct appointment at the Public Health Foundation of India and is affiliated with the New Delhi-based Centre for Control of Chronic Conditions (4C). She splits her time between the Emory's Atlanta campus and the 4C central office in New Delhi. Her active collaborations include the CARRS Cohort Study, the I-TREC implementation science study, and the COALESCE training program.
Dr. Patel has also been active in investigating the differential impact of the COVID-19 pandemic across US communities and led the development of Emory's COVID-19 Health Equity Dashboard.
Publications
Patel SA, Ali MK, Narayan KM, Mehta NK

,

2016

,

County-Level Variation in Cardiovascular Disease Mortality in the United States in 2009-2013: Comparative Assessment of Contributing Factors

,

American Journal of Epidemiology

, 184,

933-942

Patel SA, Shivashankar R, Ali MK, Anjana RM, Deepa M, Kapoor D, Kondal D, Rautela G, Mohan V, Narayan KM, Kadir MM, Fatmi Z, Prabhakaran D, Tandon N; CARRS Investigators

,

2016

,

Is the "South Asian Phenotype" Unique to South Asians?: Comparing Cardiometabolic Risk Factors in the CARRS and NHANES Studies

,

Global Heart

, 11,

89-96

Patel SA, Winkel M, Ali MK, Narayan KM, Mehta NK

,

2015

,

Cardiovascular mortality associated with 5 leading risk factors: national and state preventable fractions estimated from survey data

,

Annals of Internal Medicine

, ,

Patel SA, Narayan KM, Cunningham SA

,

2015

,

Unhealthy weight among children and adults in India: urbanicity and the crossover in underweight and overweight

,

Annals of Epidemiology

, 25,

336-341