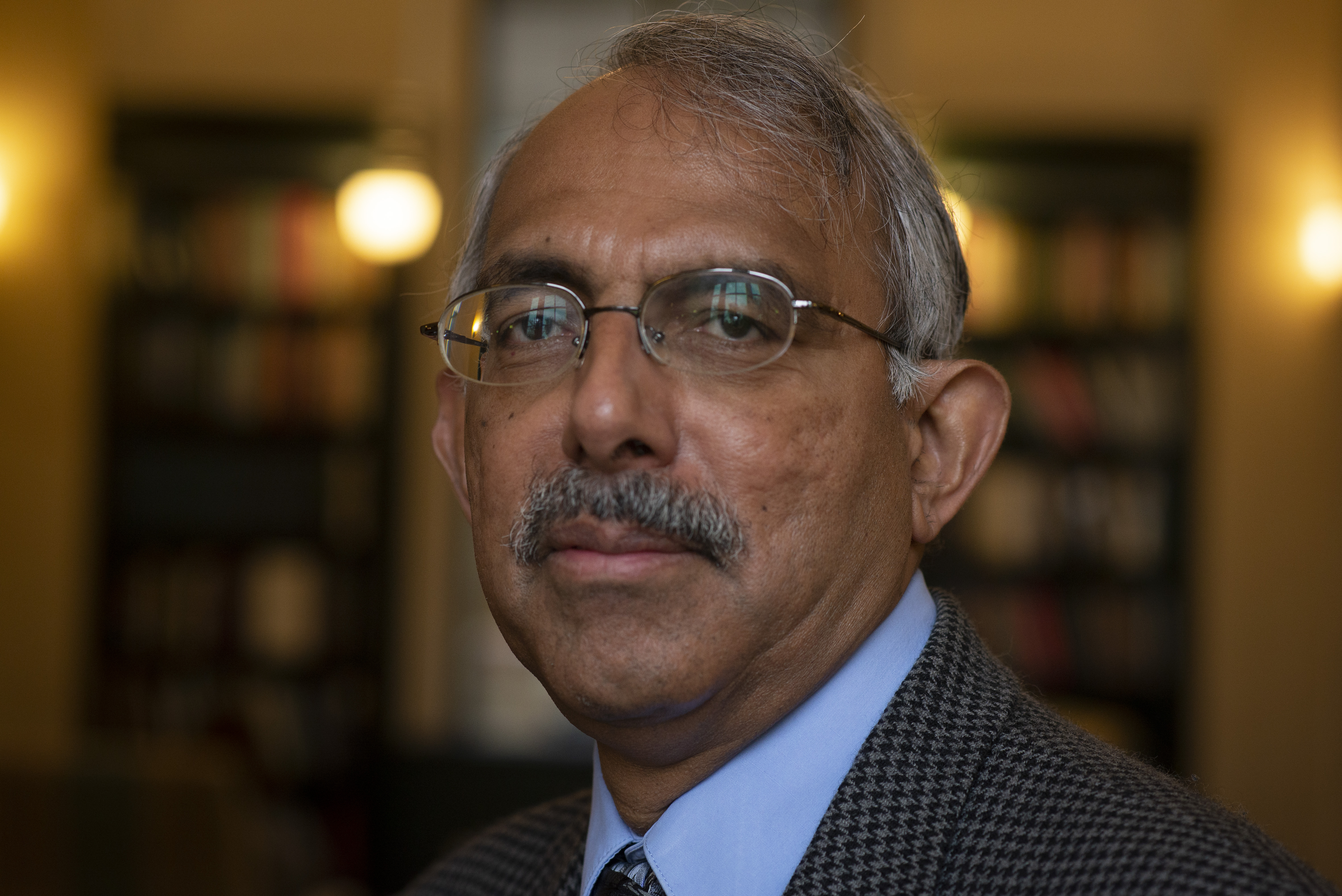 Ruth and O.C. Hubert Chair in Global Health
For details of publications and profiles:
K. M. Venkat Narayan, MD, MSC, MBA, is Executive Director, Emory Global Diabetes Research Center. He is Ruth and O.C. Hubert Professor of Global Health and Epidemiology at Rollins School of Public Health and a professor of medicine and endocrinology at Emory University School of Medicine. A leading international diabetes expert, a member of the National Academy of Medicine, he serves on the Committee of the Health and Medicine Division of the National Academies of Science, Engineering, and Medicine. Narayan is noted for substantial, multidisciplinary work in diabetes and noncommunicable diseases (NCD) epidemiology, pathophysiology, translation research and public health. He has been involved in several major national and international multi-center epidemiological studies, randomized controlled trials, public health surveillance, translation research and health policy studies. He is currently also exploring pancreatic beta cell biology and intriguing differences in the pathophysiology of type 2 diabetes in Asian, African, Native American and developing countries' populations globally. With more than 550 publications, including several high-impact studies, and over 185,000 citations, his work exemplifies his global leadership and influence in diabetes and NCD science and public health.
Diabetes Public Health - From Data to Policy published by Oxford University Press
http://scholar.google.com/citations?hl=en&user=PYlnaz8AAAAJ
https://global.emory.edu/support/news-events/news/2017/april/border-crossings-narayan.html
http://whsc.emory.edu/_pubs/ph/phspr08/08_global_solution.html
http://fridayletter.asph.org/article_view.cfm?FLE_Index=16572&FL_Index=1693
http://whsc.emory.edu/home/publications/public-health/public-health/fall2009/
inbrief-targeting-cardiometabolic-disease.html
http://www.insidermedicine.com/archives/
In_The_Spotlight_Dr_Venkat_Narayan_MD_MSc_MBA_Rollins_School_of_Public_Health_Emory_University
_Discusses_the_Treatment_and_Prevention_of_Diabetes_3075.aspx
http://www.insidermedicine.com/archives/
In_The_Clinic_Dr_Venkat_Narayan_MD_MSc_MBA_Rollins_School_of_Public_Health_Emory_University
_Discusses_the_Management_of_Diabetes_3078.aspx
http://www.insidermedicine.ca/archives/
If_I_Had_Prediabetes_Dr_Venkat_Narayan_MD_MSc_MBA_Rollins_School_of_Public_Health_Emory_University
_3076.aspx
View Resume
Areas of Interest
Diabetes
Global Health
Obesity Prevention