Please help improve Faculty Profile solution by taking a quick Survey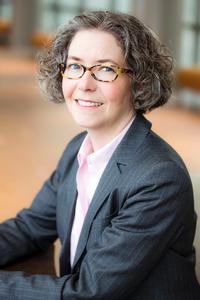 Johanna M. Hinman is Associate Director of Education for the Department of Surgery in Emory University's School of Medicine. Johanna has 18 years of experience in public health education, health communication, program planning and project management. A graduate of Emory's Rollins School of Public Health (RSPH) and a Master Certified Health Education Specialist, Johanna has worked for the CDC and the Arthritis Foundation National Office. She spent 10 years at the RSPH, working in tobacco control and environmental health, then the Emory Prevention Research Center (EPRC). Johanna oversaw EPRC administration, managed supplemental funding applications, led communication and dissemination efforts, supervised project staff, and coordinated partnership activities. In 2012, she joined the Department of Surgery, where she oversees programs and initiatives for education and training of medical students, surgery residents, fellows and faculty members. She also administers the Center for Surgical Anatomy and Technique (CSAT), which engages innovative teaching and simulation practices for the training of surgeons.
Johanna is active in the Georgia Public Health Association (GPHA) and the American Public Health Association (APHA). She is a Past Chair of APHA's Public Health Education and Health Promotion Section and the GPHA Health Education and Health Promotion Section, and a past President of the RSPH Alumni Association. She is the Immediate Past President of GPHA. Johanna also teaches in the Executive MPH Program at RSPH.
Areas of Interest
Cancer Prevention
Community Based Research
Health Promotion
Courses Taught
PRS 580D: Research Design & Grant Prep
Affiliations & Activities
Emory School of Medicine, Department of Surgery
Emory Prevention Research Center (prior affiliation)