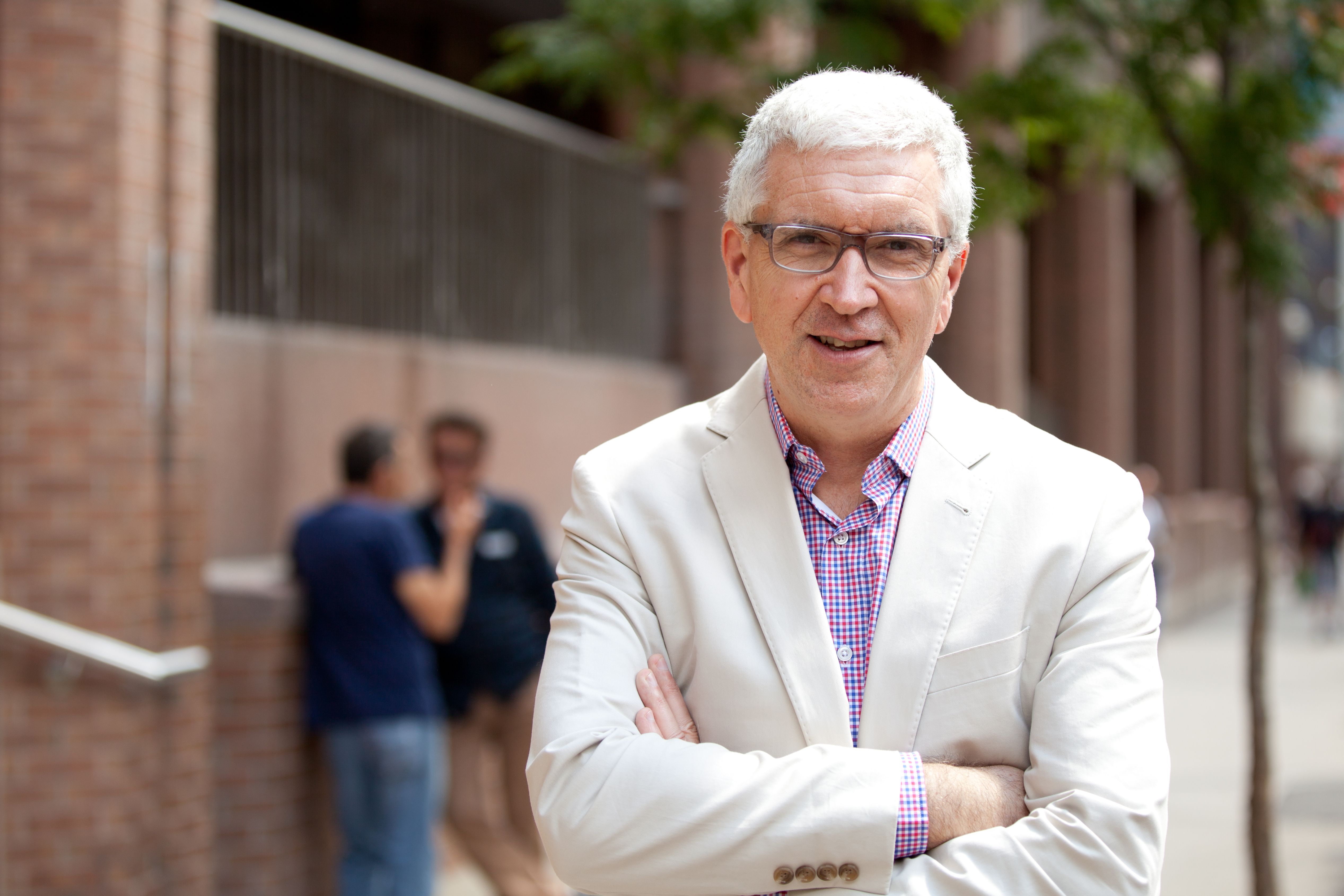 Jim Lavery is the inaugural Conrad N. Hilton Chair in Global Health Ethics, Professor in the Hubert Department of Global Health in the Rollins School of Public Health, and Faculty of the Center for Ethics, Emory University, Atlanta, Georgia. Prior to joining the Emory faculty, he was a Research Scientist and Managing Director of the Centre for Ethical, Social & Cultural Risk at the Li Ka Shing Knowledge Institute of St. Michael's Hospital, and an Associate Professor in the Dalla Lana School of Public Health, Institute of Medical Science, and Joint Centre for Bioethics at the University of Toronto.
Jim received M.Sc. and Ph.D. degrees from the Institute of Medical Science and Centre for Bioethics at the University of Toronto and held a post-doctoral fellowship in applied ethics and health policy at the Queen's University Health Policy Research Unit, funded jointly by the Social Sciences and Humanities Research Council and the Canadian Foundation for Health Services Research. He then spent 3 years at the Fogarty International Center, and Warren G. Magnuson Clinical Center Department of Clinical Bioethics, at the National Institutes of Health in Bethesda, Maryland, where he worked on U.S. federal government policy on the regulation of federally-funded research outside the United States.
Jim was the co-principal investigator of the Ethical, Social and Cultural (ESC) Program for the Bill & Melinda Gates Foundation's Global Health and Global Development programs from 2005-2015. He is currently leading the development of the Human Engagement Learning Platform (HELP) for Global Health at Emory University, to support funders and implementation partners to improve community and stakeholder engagement and organizational learning in global health and global development programs. He is a Fellow of the Hastings Center and the 2017 recipient of the Global Forum for Bioethics in Research Award for Contributions to Progress in International Research. He is a member of Board of Directors of the Council for Health Research for Development (COHRED) USA, a member of the Scientific and Technical Advisory Committee of the Health Campaign Effectiveness Coalition at the Task Force for Global Health, and a member of the Bioethics Advisory Panel of Pfizer, Inc.
View Resume
Education
BA 1985, University of Western Ontario
BSc 1989, McMaster University
Ph.D. 1999, University of Toronto
M.Sc. 1994, University of Toronto
Courses Taught
GH 556: Global Health Ethics
Affiliations & Activities
Faculty, Center of Ethics
Publications
,

1945

,

https://scholar.google.ca/citations?user=alEgDN8AAAAJ&hl=en

,

, ,