Return to Faculty Listing
Alfred (Fred)
Sanfilippo
Director, Emory-Georgia Tech Healthcare Innovation Program
Professor
Jointly Appointed, Health Policy and Management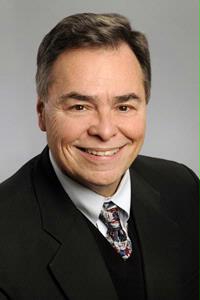 Fred Sanfilippo, MD, PhD career has been as a physician-scientist and academic leader. He is the Director of the Emory-Georgia Tech Healthcare Innovation Program, which has been developed with support from the Woodruff Fund and in coordination with the Georgia Clinical and Translational Science Alliance (CTSA) to enhance innovation in healthcare delivery research, education, and service.

From 2007-2010 Dr. Sanfilippo served as Emory University Executive VP for Health Affairs, CEO of Emory's Woodruff Health Sciences Center, and Chairman of Emory Healthcare. He led the creation of new centers for Critical Care, Palliative Care, Pediatrics and Informatics, and strengthened the alignment of Emory Healthcare with the schools of medicine and nursing, as well as Children's Healthcare of Atlanta and Grady Health System. He created new VP leadership positions in Research and Global Health, instituted a Health Sciences strategic and facility plan, and co-led implementation of the university strategic plan.
From 2000-2007 he served at Ohio State University as Senior VP for Health Sciences, CEO of the OSU Medical Center, Executive Dean for Health Sciences (2004-2007), and Dean of the OSU College of Medicine and Public Health (2000-2006). He led the formation of the Ohio State Center for Personalized Health, serving as its first director, and the Center for Integrative Health. From 2000-2007 he served as Board Chair of Managed Health Care Systems, Inc., which administered the OSU health plans and created Your Plan for Health (YP4H), a self-insured personalized health plan for all OSU faculty and staff.

From 1993 to 2000, Dr. Sanfilippo was the Baxley Professor and Director of the Department of Pathology at Johns Hopkins University, and Pathologist-in-Chief at the Johns Hopkins Hospital. He led the formation of the Johns Hopkins Comprehensive Transplant Center, serving as its first Director of Research and the Johns Hopkins Medical Labs, serving as its first director. Prior to Johns Hopkins, Dr. Sanfilippo was on the Duke University faculty from 1979-1993, rising to Professor of Pathology, Surgery, and Immunology. At Duke he also served as Director of the Duke-VAMC Immunogenetics-Transplantation Laboratory, Director of the Duke Immunopathology Lab, and chief of the Renal and Transplant Pathology services. From 1985-87 he led the creation of the national Scientific Registry of Transplant Recipients for UNOS and HRSA, which encompasses donor, recipient, and clinical follow-up data on all organs transplanted in the U.S., and is used to determine organ allocation and measure outcomes and quality of transplant programs.

As a leader, Dr. Sanfilippo has been active in academic medicine, transplantation, and pathology. He has served on the editorial board of 13 professional journals, been invited to speak at some 200 academic and scientific venues, and elected president of seven academic and professional organizations. He has been a consultant to over 80 university, government and corporate institutions. As an educator, he has mentored 33 graduate students and fellows, and led the creation of numerous new courses, degree programs, departments, and centers at four institutions. As a scientist, he has published over 250 articles, been awarded three patents, and granted over $30 million in personal research support as principal investigator of R01, P01, and U01 grants from the NIH, as well as from the VA and industry.

Dr. Sanfilippo earned his BS and MS degrees in physics from the University of Pennsylvania, and his MD and PhD in immunology as a Medical Scientist Training Program Fellow at Duke University. He did his residency training in Pathology at Duke University Hospital, receiving Board certification in Anatomic and Clinical Pathology, and Immunopathology.
View Resume
Areas of Interest
Health Education
Health Services Research
Healthcare Systems
Immunology
Informatics
Public Health Medicine
Education
BA 1970, University of Pennsylvania
MSc 1972, University of Pennsylvania
PhD 1975, Duke University
MD 1976, Duke University
Publications
Lipstein S, Sanfilippo F

,

2021

,

Repositioning Fiscal Intermediaries in U.S. Health Care

,

The Pharos

, 84,

2-7

Dekhtyar M, Park YS, Kalinyak J, Chudgar SM, Fedoriw KB, Johnson KJ, Knoche CF, Martinez L, Mingioni N, Pincavage AT, Salas R, Sanfilippo F, Sozio SM, Weigle N, Wood S, Zavodnick J, Stern S.

,

2021

,

Use of a Structured Approach and Virtual Simulation Practice to Improve Diagnostic Reasoning.

,

Diagnosis

, DOI.org/10.1515/dx-2020-0160,

Sanfilippo F, Markwood P, Bailey DN

,

2020

,

Retaining the Value of Former Department Chairs: The Association of Pathology Chairs Experience.

,

Academic Pathology

, 7,

DOI:10.1177/2374289520981685

Ducatman B, Ducatman A, Crawford J, Laposata M, Sanfilippo F.

,

2020

,

The Value Proposition for Pathologists: A Population Health Approach.

,

Academic Pathology

, 7,

1-12

Sanfilippo F, Burns KH, Borowitz MJ, Jackson JB, Hruban RH

,

2018

,

The Johns Hopkins Department of Pathology Novel Organizational Model: A 25-Year-Old Ongoing Experiment.

,

Academic Pathology

, 5,

1-13

Kumarasamy MA, Sanfilippo F

,

2015

,

Breaking Down Silos: Engaging Students to Help Fix the US Healthcare System

,

Journal of Multidisciplinary Healthcare

, 8,

101-108

Pomeroy C and Sanfilippo F

,

2015

,

How Research Can and Should Inform Public Policy

,

The Transformation of Academic Health Centers: Meeting the Challenges of Healthcare's Changing Landscape (S Wartman ed.). Elsevier, MA

, ,

179-191

Sanfilippo, F

,

2014

,

Health Services Research: Opportunities for Pathology

,

Amer J Pathol

, 184,

2366-68

Keroack MA, McConkie NR, Johnson EK, Epting J, Thompson IM, Sanfilippo F

,

2011

,

Functional Alignment, Not Structural Integration, of Medical Schools and their Teaching Hospitals is Associated with Performance in Academic Health Centers

,

Amer J Surg

, 202(2),

119-26

Sanfilippo F

,

2010

,

Academic Health Centers

,

Engineering the Health System (WB Rouse, D Cortese, eds). IOS Press

, ,

383-414

Blue Ridge Health Advisory Group (Sanfilippo F, Detmer D, et al)

,

2009

,

The Role of Academic Health Centers in Addressing the Social Determinants of Health

,

Emory University

, Report 14,

Sanfilippo F, Bendapudi N, Rucci A, Schlesinger L

,

2008

,

Strong Leadership and Teamwork Drive Culture and Performance Change: Ohio State University Medical Center 2000-2006

,

Academic Medicine

, 83,

845-854

Bissell M and Sanfilippo F

,

2002

,

Empowering patients with point-of-care testing.

,

Trends in Biotechnol

, 20(6),

269-270

Holmes, EW, Burks TF, Dzau V, Hindery MA, Jones RF, Kaye CI, Korn D, Limbird LE, Marchase RB, Perlmutter R, Sanfilippo F, Strom BL

,

2000

,

Measuring contributions to the research mission of medical schools.

,

Acad Med

, 75,

303-313