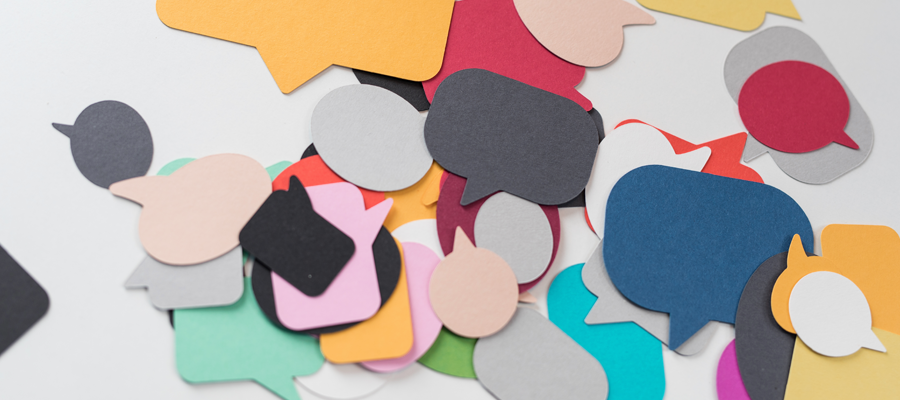 Social Presence
After you have designed and built your course, consider how you can build and maintain a strong social presence with your learners. Social presence refers to the sense of community, connectedness, and engagement that learners and instructors feel and experience in classes, and in any modality from online to face-to-face and any combination in between. While fostering social presence can be achieved  through various approaches including designing creative multimedia course content, developing engaging lectures, and working towards inclusivity and course accessibility, the real key to social presence in your course is YOU.
Your active involvement and consistent communication with learners throughout the semester is crucial to maintaining social presence. Although this principle applies to all courses, it is of particular importance in entirely asynchronous as well as hybrid settings. You should decide and explicitly plan how you and your Teaching Assistant (where applicable) will maintain contact with your learners throughout the semester. This plan should be outlined and communicated to your students in your syllabus and your Canvas course site. 
You can utilize more than one way to communicate with your learners, in alignment with the needs of your course. Whatever communication methods you invite learners to use, make sure you and/or your Teaching Assistant maintain oversight over each system, in order to sustain communication in each modality. 
It is also important to set up two-way communication channels such that you are not only able to communicate important information about the course to your learners but they are also able to access you and your Teaching Assistant with their questions and comments outside of class time and receive timely responses. 
Communication Options
Face-to-face or Zoom office hours (use Canvas Calendar to set up appointments) 
Send out weekly announcements to communicate about the week's course activities; any changes that might come up; encouraging messages acknowledging challenging situations or high-stress time periods
Set up a discussion board where learners can submit non-content questions about the course, and where they can respond to each other's questions. The instructor sets parameters for how frequently the discussion board is monitored and learners can expect a response (48 hours max).
Encourage learners to use the "Question" button available within each course module. Learners should use this option to submit questions about the course content. The instructor sets parameters for how frequently questions are monitored and learners can expect a response (48 hours max).